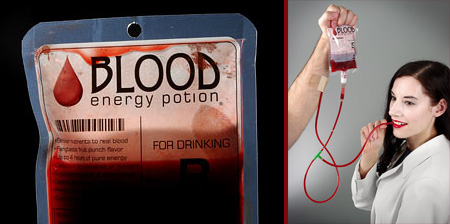 Drinking blood is not just for the undead anymore! Blood Energy Potion looks like real blood and comes in a resealable, transfusion-style blood bag.
This fruit punch flavored energy drink is filled with iron, protein, electrolytes, and caffeine. [sold out]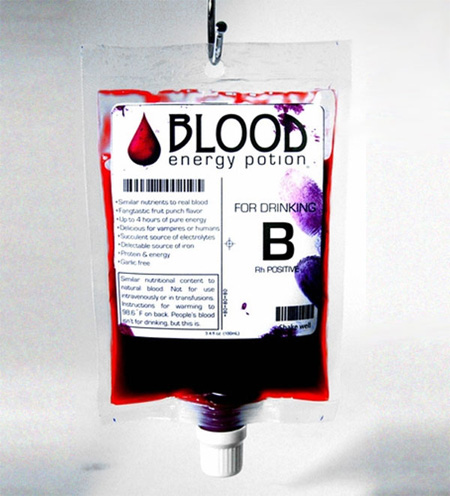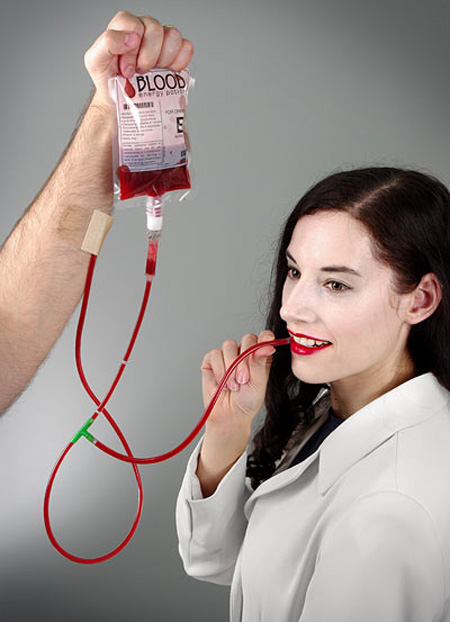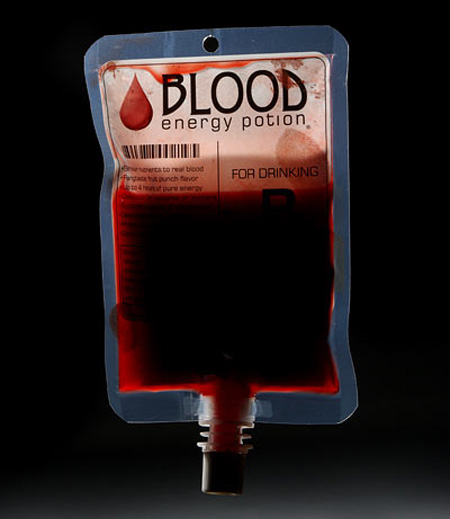 The entire Toxel.com team wishes you safe and happy Halloween!