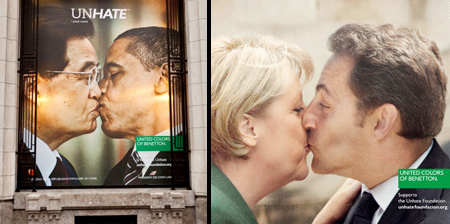 Powerful advertising campaign by Benetton's UNHATE foundation promotes acceptance, tolerance, and closeness between people.
Central theme is the kiss, the most universal symbol of love. Memorable ads show world political and religious leaders kissing one another.

Unhate is a message that invites us to consider that hate and love are not as far away from each other as we think. Actually, these two opposing sentiments are often in a delicate and unstable balance.

Stop hating, if you were hating. Don't hate, UNHATE.
Presidents of the USA and Venezuela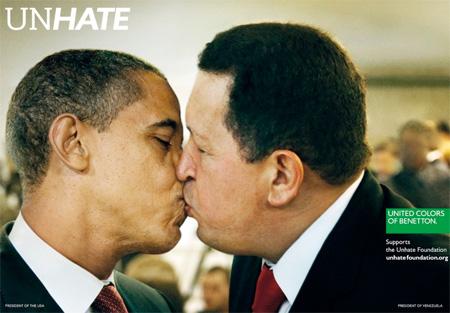 Leaders of North Korea and South Korea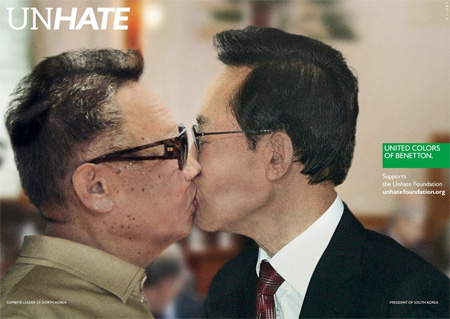 Pope and Sheikh of Al-Azhar Mosque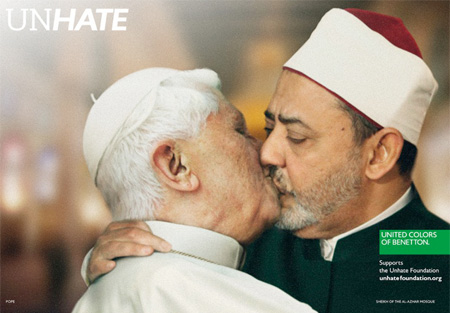 Leaders of Palestinian Authority and Israel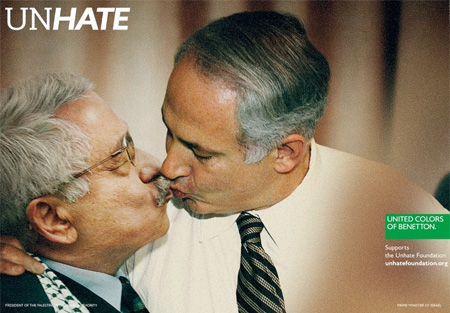 Chancellor of Germany and President of France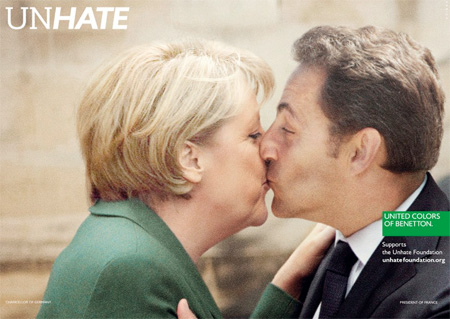 Leader of China and President of the USA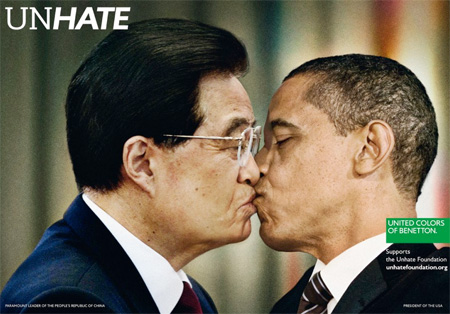 UNHATE in Tel Aviv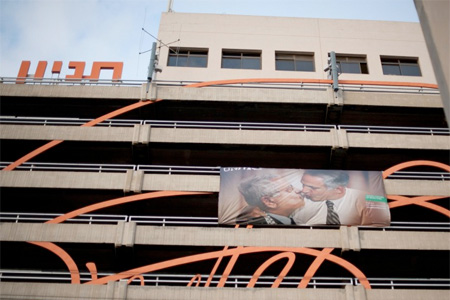 UNHATE in Paris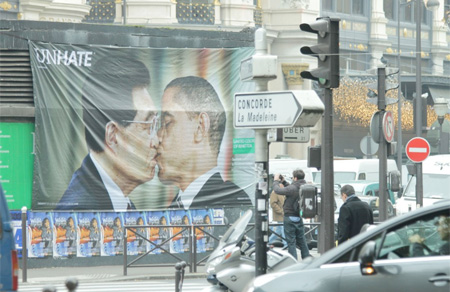 UNHATE in Milan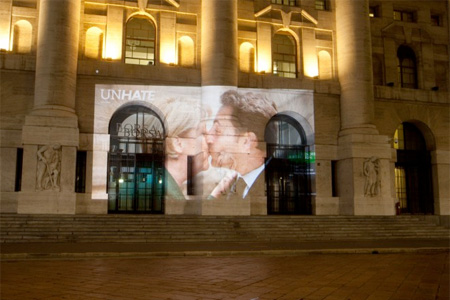 UNHATE in New York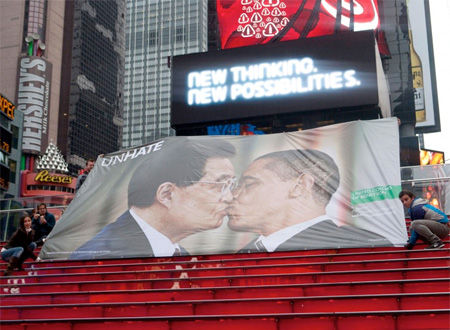 For more inspiration, check out: Life's Too Short for the Wrong Job