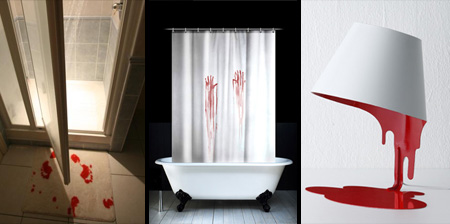 Collection of bloody designs that you can use to spice up your home decor or play pranks on your friends.
Bloody Bathroom Mat
Upon entering the bathroom, give your guests the shock of their lives with blood bathroom mat.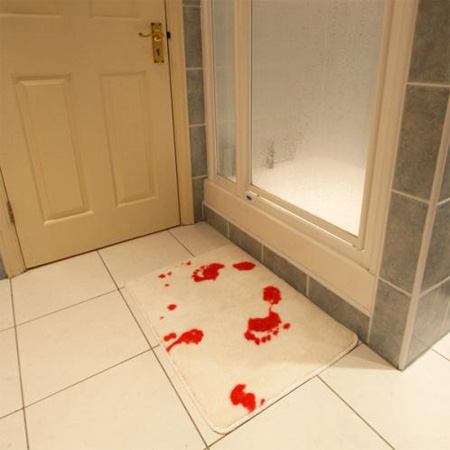 Bloody Coffee Mug
Unusual coffee mug design for aggressive caffeine addicts.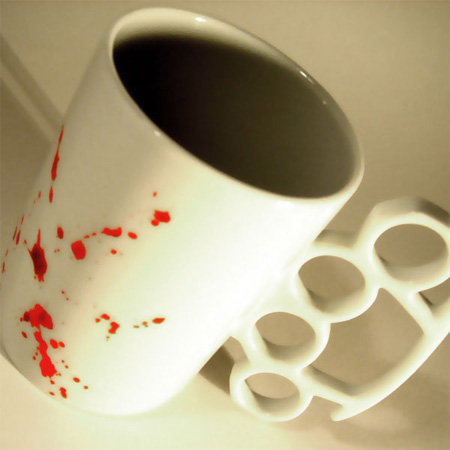 Bloody Shower Curtain
A shower curtain with a blood spattered design that will make your guests scream in terror each time they visit the bathroom. [buy]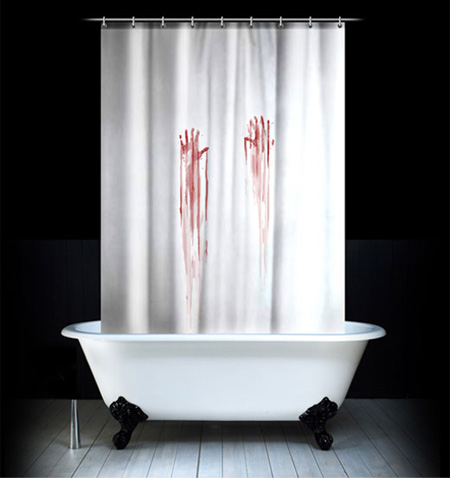 Bloody Chairs
Dexter themed bloody dining chairs designed by Amy Lau.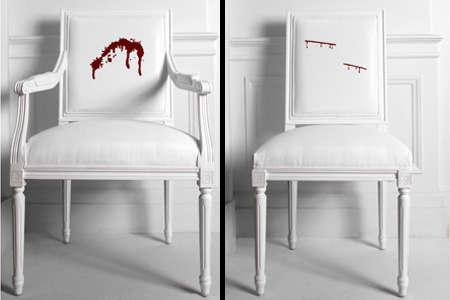 Bloody Bookmark
Each bookmark is hand-made by the designer so that every design is completely unique. [more]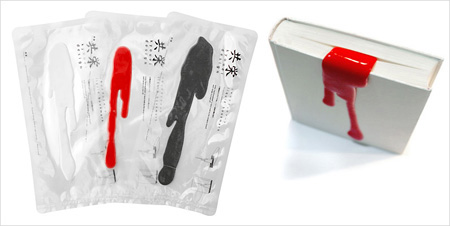 Bloody Business Card
Victoria Vaughan sure has an unforgettable business card. [more]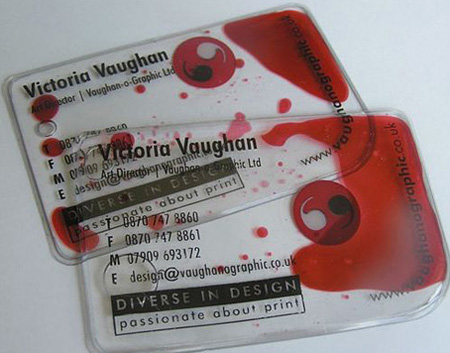 Bloody Dinner Plates
Dexter themed dinnerware, each piece is hand made and coloration, shape and patterning can vary.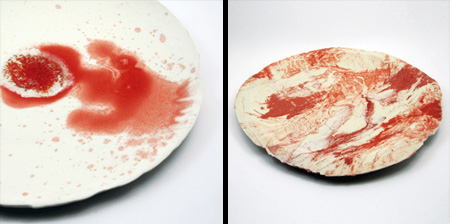 Blood Puddle Pillows
Using an irreverent combination of comfort and fear the pillows parallel sleep and death. [more]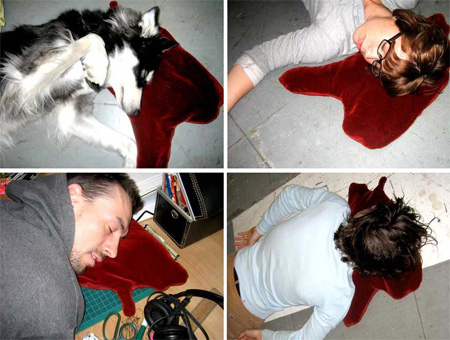 Bleeding Candles
They look like regular candles until they are lit. Then, as they melt, they ooze bloody wax down their sides.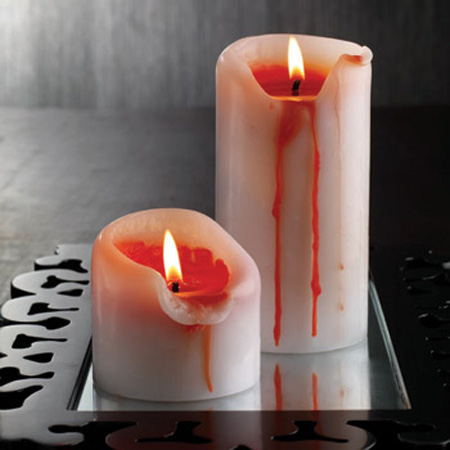 Bloody iPhone Case
Dexter branded hardshell cases come in tiny cardboard boxes and sit snug in a bed of foam splattered in blood. [more]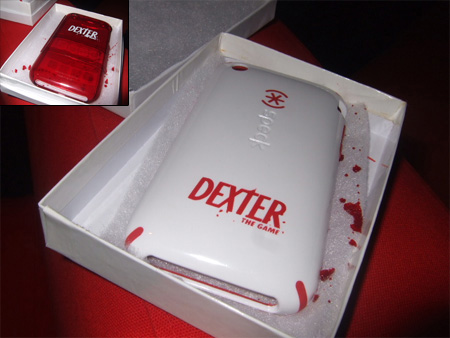 Watchmen Bloody Doomsday Clock
A clock is just not cool unless it has blood dripping off of it.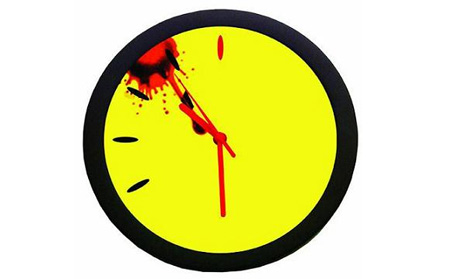 Bloody Lamp
Creative lamp which appears to be made from blood. [more]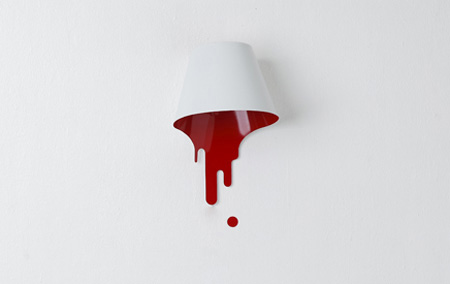 Bloody Kitchen Knife
"Evidence" chef's knife is gift-boxed with official evidence tag.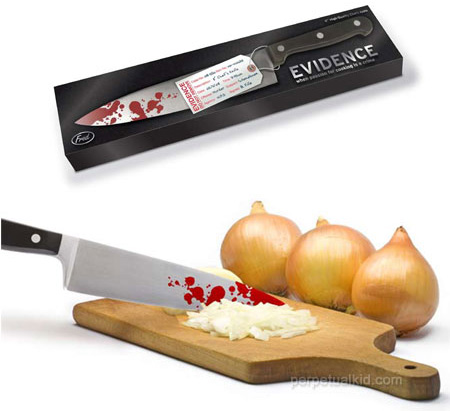 "Paint or Die but Love Me Table" designed by John Nouanesing. [more]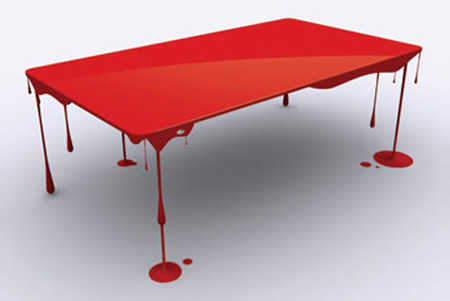 Also check out: Bloody Cleaver Handbag