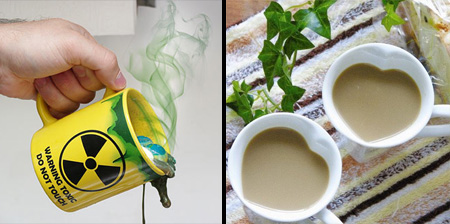 The most creative coffee and tea mug designs from all over the globe.
Animal Face Mug
Taz-ah are white bone china mugs with printed images on the underside. While in use a dog, rabbit, pig, tiger and monkey faces can be reviled.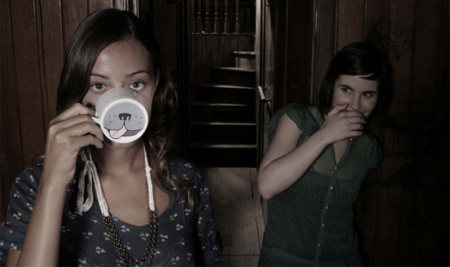 Tea or Coffee Mug
Fantastic way to let everyone know how the drinker takes their tea or coffee with a brilliant Tea or Coffee Mug.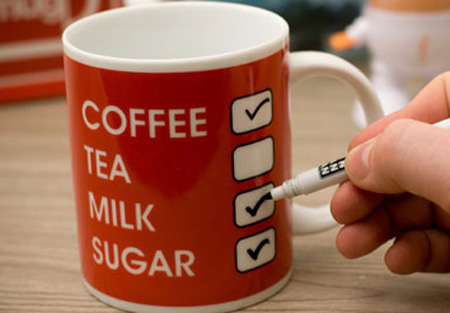 Teeth Mug
Each one is individually hand carved by Taiwanese ceramic artists to ensure that every set of teeth is straight and comes with the brightest smile.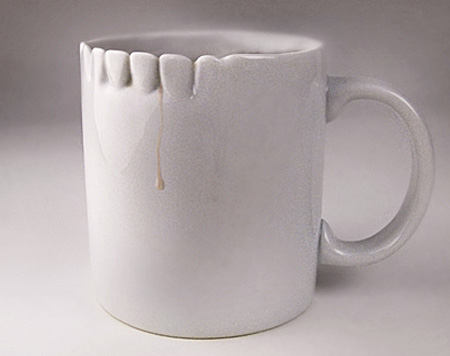 Moustache Mugs
The fine bone china mugs by Peter Bruegger are available in six different iconic moustache styles.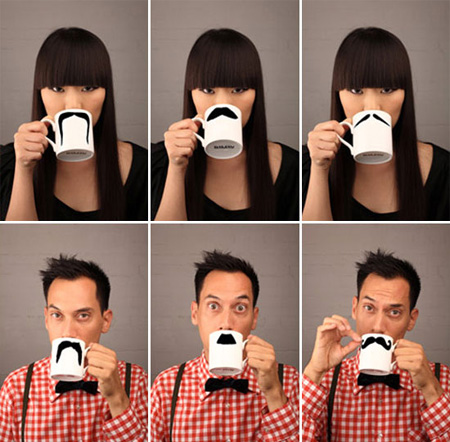 Coffee Bean Mug
Cool looking coffee mug decorated with coffee beans.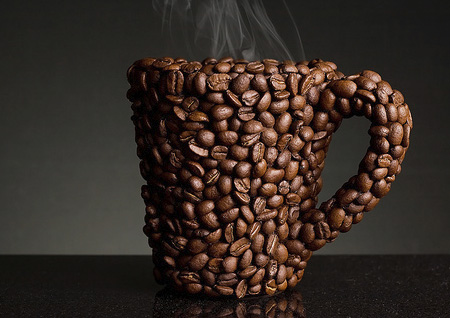 Teabag Mug
Natural white organic porcelain mug. Microwave and dishwasher safe, although hand washing is recommended.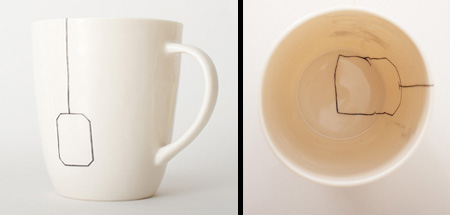 Guitar Mug
Perfect coffee mug for the music lover in your family.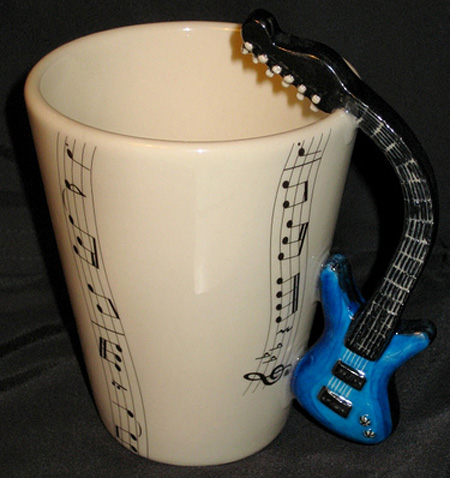 Stirring Tea Glass
It has a ceramic ball at the bottom that goes around and mixes the tea as you lift the cup or swirl it gently.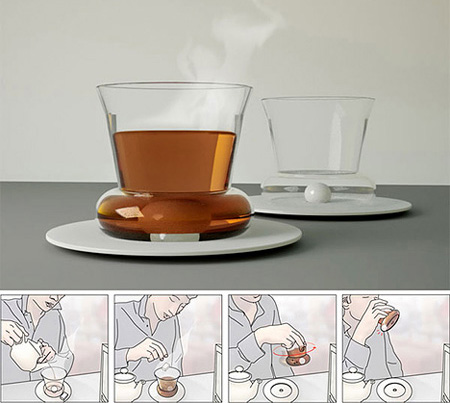 Self-Stirring Mug
This cool mug has a miniature battery-operated propeller at the bottom of the well that spins at 3,000 rpms at the touch of a button on the handle, automatically stirring your beverage. [buy]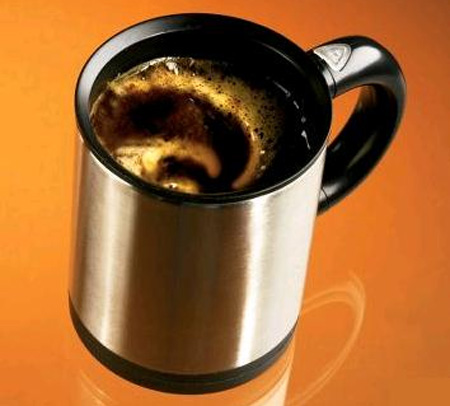 Plug Mug
It is a mug with a hole in it which renders it completely useless to mug thieves. Just keep the plug safely stowed away from harm on your key ring or in a vault. [buy]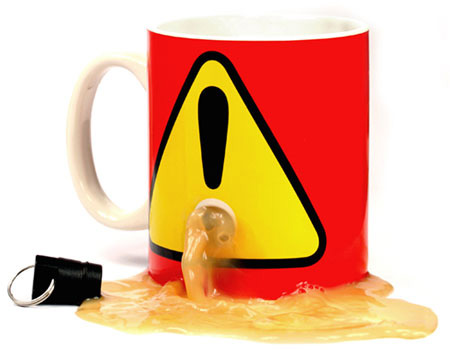 Mummy Mug
The mummymug minimizes the risk of spilling hot beverages, ensuring a safer image environment for children.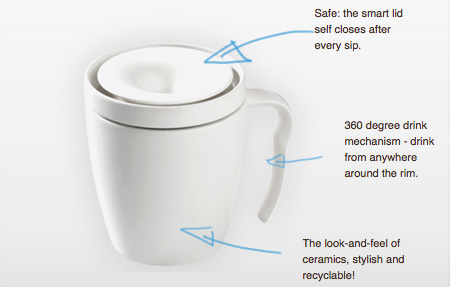 Fisticup Coffee Mug
This man-size unusual coffee mug packs a serious punch. [buy]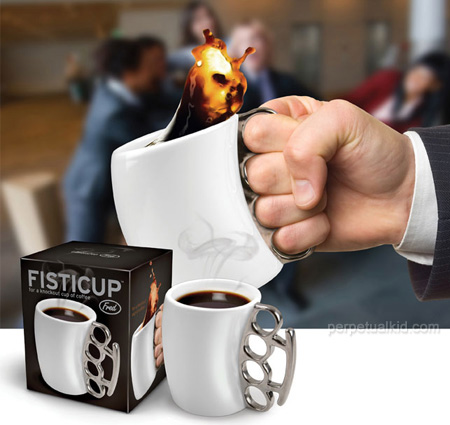 Heart Mug
Beautiful heart-shaped mug, just remember to fill it with non-clear liquid to bring out the love in every sip.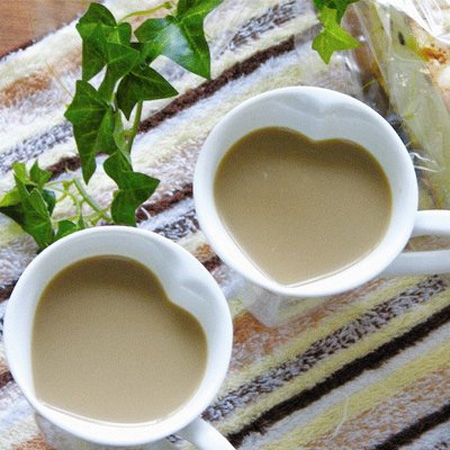 Toxic Waste Mug
A normal mug that just happens to look like it is full of toxic waste. [buy]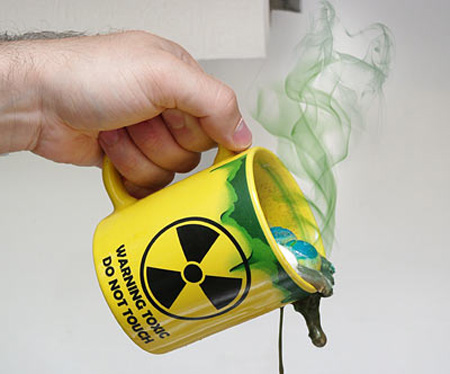 For more cool designs, check out: 15 Unusual and Creative Mugs