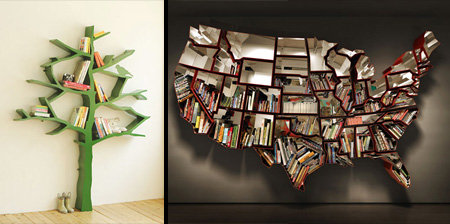 The most creative modern shelves and unusual bookshelf designs that will allow you to display your book collection in style.
Pulseline Shelf
Inspired by a line that illustrates human heartbeat, this shelf is made from 3mm metal sheet. The edge is painted with fluorescent green.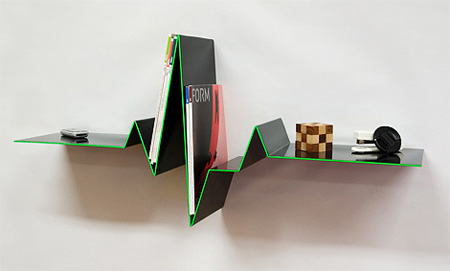 Distorted Bookshelf
Extremely unusual plywood bookshelf design by dbd Studio.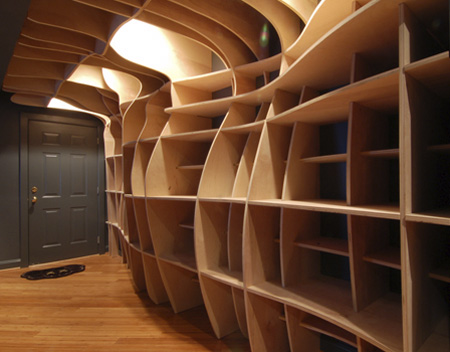 Flybrary Bookshelf
Books hang on metal strips, creating the levitation effect.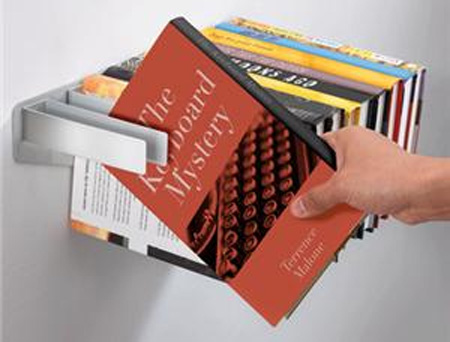 Infinity Shelf System
Cool never ending shelf system designed by Samuel Accoceberry.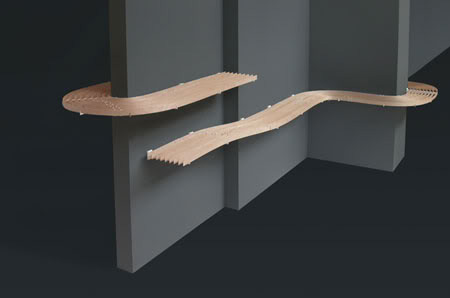 FlexiTube Shelving
Modular shelving by Doris Kisskalt. Inside each tube is a shelf for storage which serves as a visual horizontal line.
LIEUL Bookshelf
Contemporary bookshelf by the industrial designer Ahn DaeKyung.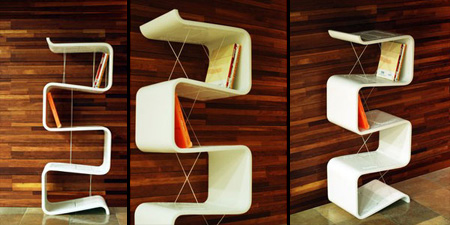 Branch Shelf
Hand painted tree branch inspired shelf made from solid wood.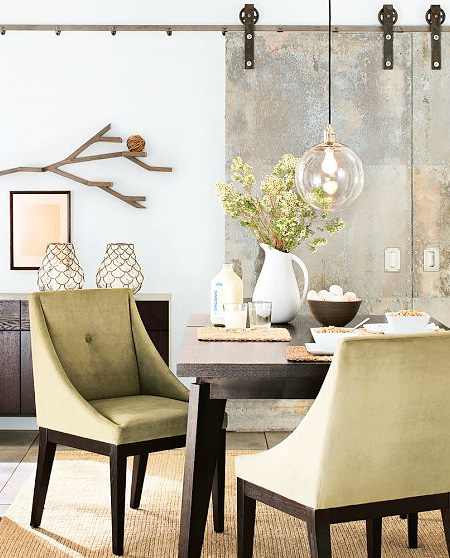 "Shelf in the Wind" designed by Olivia Bradateanu.
Storyline Bookshelf
Sound finds a physical identity in this beautifully crafted bookshelf.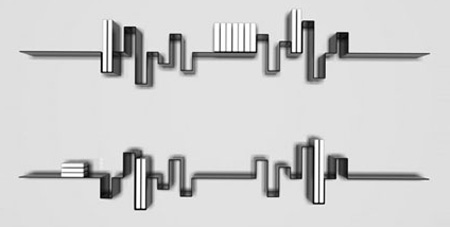 Coffee Table Bookshelf
Unique coffee table comes with cool compartments for your books.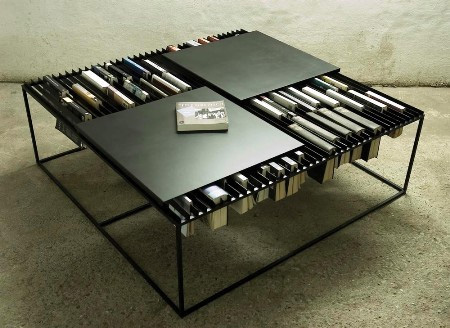 Comic Bookshelf
Creative bookshelf inspired by speech bubbles from comic books.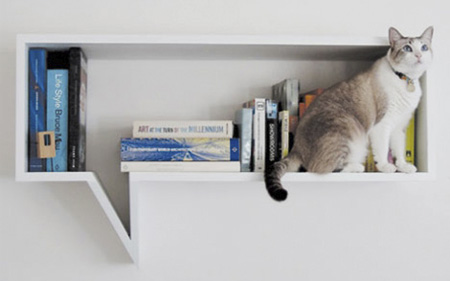 Tree Bookshelf
Beautiful tree inspired bookshelf by Korea designer Shawn Soh. [order]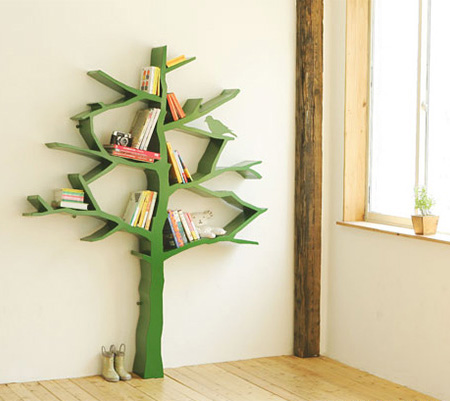 United States Bookshelf
Bookshelf by Ron Arad shaped like the United States of America.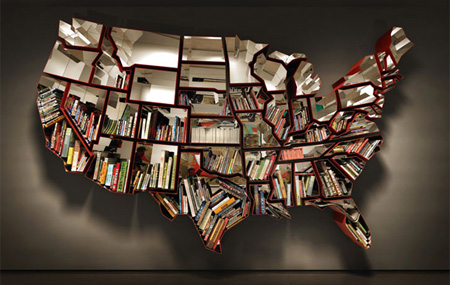 For more bookshelves, check out: Unique and Creative Bookshelves