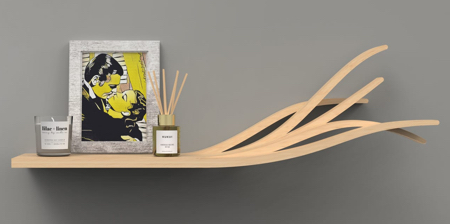 Creative blowing wind shelf made out of wooden strips formed using steam bending technique to create functional and sculptural work of art.
"Shelf In The Wind" designed by Olivia Blechschmidt. Prototyped crafted by hand out of solid maple wood and extra slim steel brackets for wall mounting.

Transformative properties of the wind applied to a floating shelf design, giving it the appearance of blowing away and defying its conventional limitations.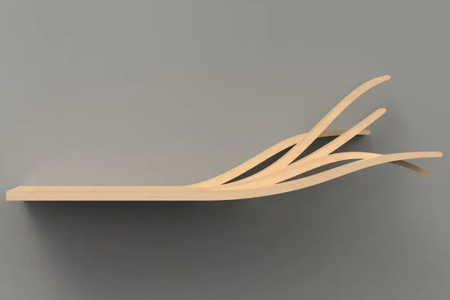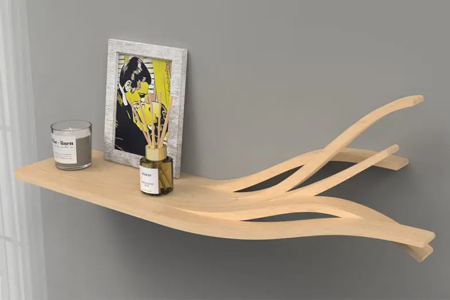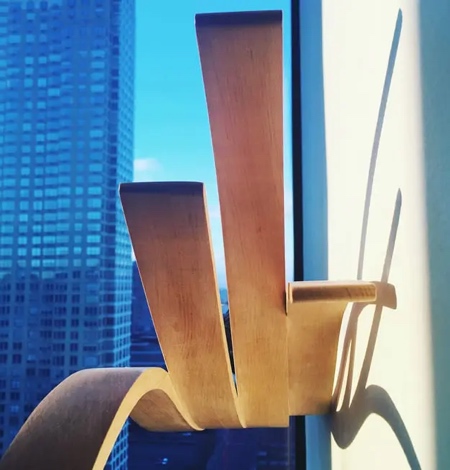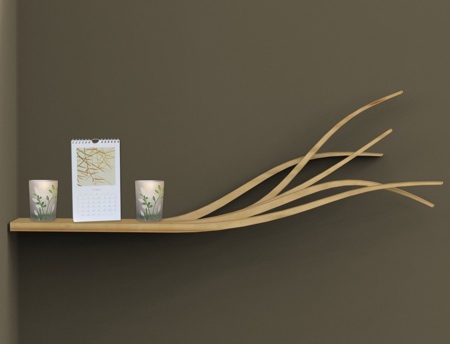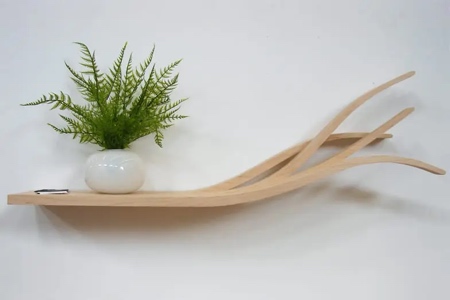 Also check out: Twisted Bookcase