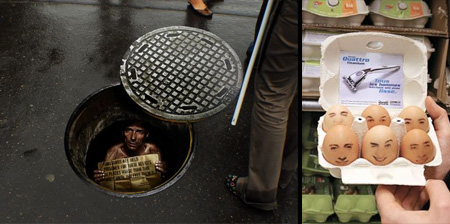 Creative uses of stickers in advertising campaigns by various companies.
Food Tray Sticker
Fun stickers were placed on meal trays on-board selected Malaysia Airlines flights making the captive audience "feel" their next holiday.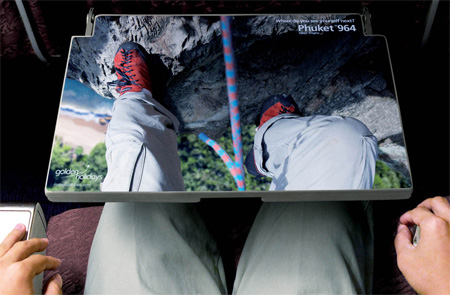 Lay's Ceiling Stickers
Passersby in Chicago's Jackson Tunnel were greeted with an overhead installation of potatoes breaking through the ceiling tiles, along with a clever message: "Our potatoes are grown closer than you may think."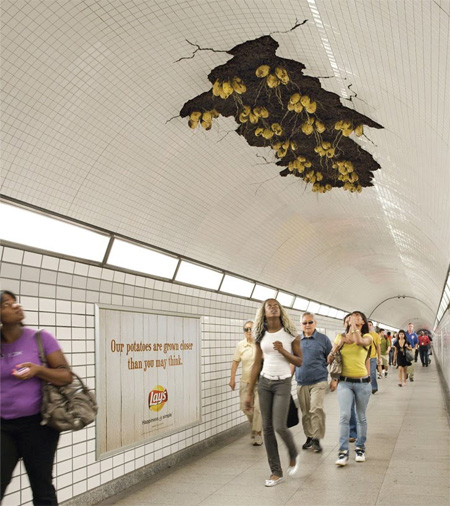 Surfboard Sticker
Cool surfboard shaped floor stickers were placed on moving walkways to promote Demolicion extreme sport magazine.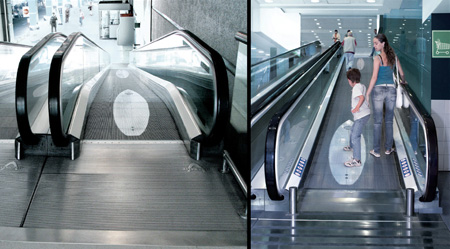 Ski Lift Floor Sticker
While people were waiting for boarding, clever floor stickers gave them an impression of what their next vacation could be like.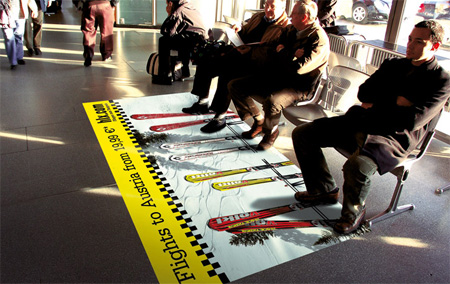 Sumo Wrestler Sticker
Life-sized stickers of a sumo wrestler were placed on doors in Bangkok to demonstrate that Meiji milk makes you stronger.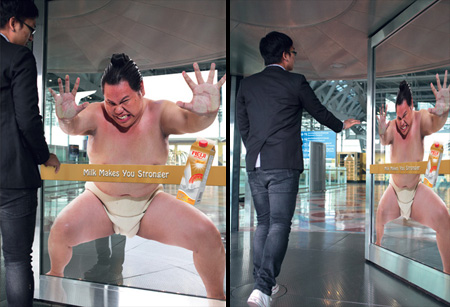 Glow in the Dark Stickers
Clever stickers were placed in selected theaters in Brazil to promote Zoo Curitiba night tours.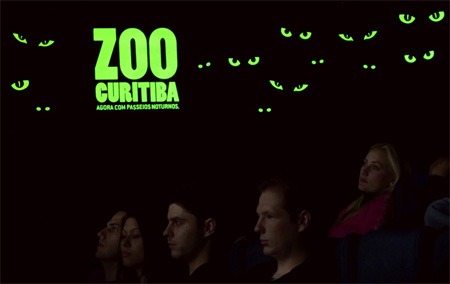 Creative beer mug stickers were installed behind doors of restaurants and shops as a part of Tyskie beer advertising campaign.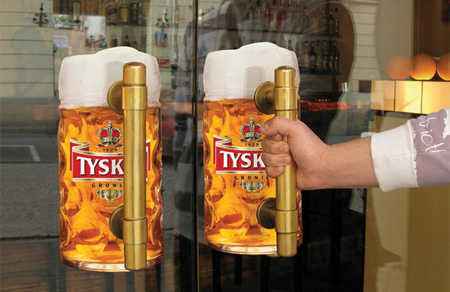 Apple Store Window Sticker
This creative sticker was placed on the storefront window to promote the power of iPod HiFi.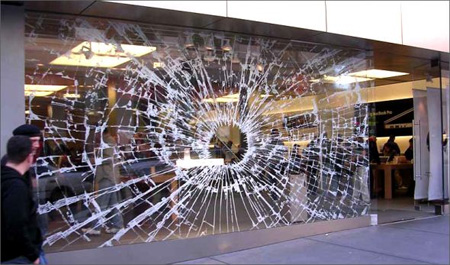 Anti Smoking Stickers
Clever stickers were places on cars and around smoking areas.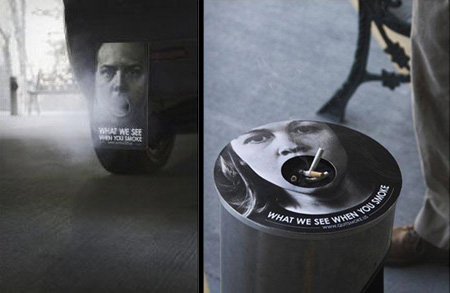 Zoo Safari Stickers
These stickers were placed on the windshield of parked cars to make the visitor imagine what it would feel like to be so close to a wild animal.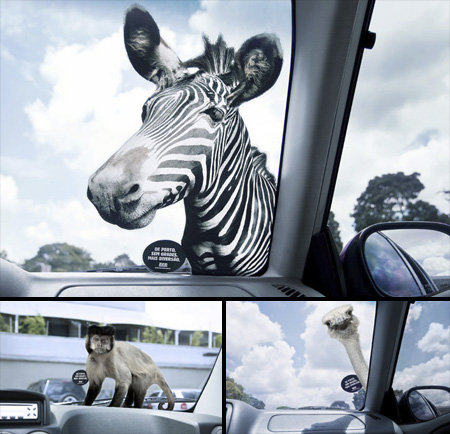 Stickers of half covered Duracell battery compartments were placed at the start of escalators in major shopping malls.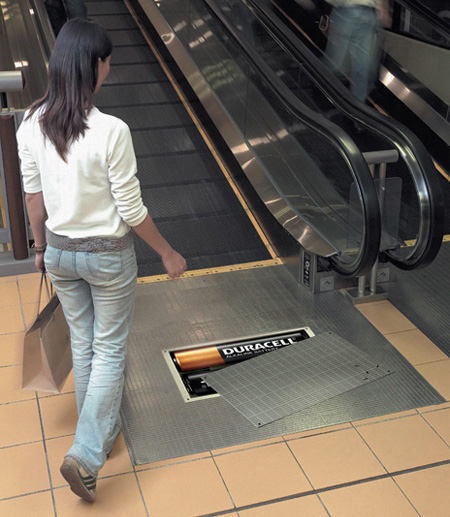 Folgers Coffee Manhole Sticker
Stickers with a top shot of a coffee mug were placed on top of steaming manholes in New York.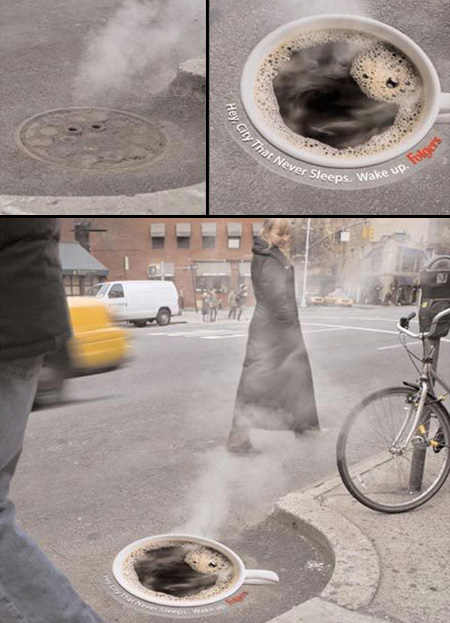 Pirates of the Caribbean Pool Sticker
Clever sand stickers were placed on diving boards of swimming pools in Belgium.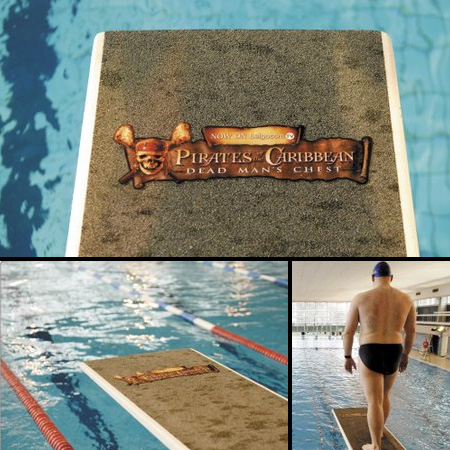 Batman Stickers
For the launch of Batman Begins, stickers were placed on footpath lights. At night when the lights were on, bat signal was created.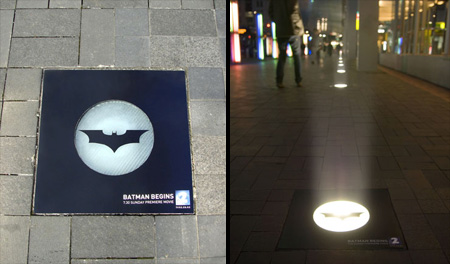 Pedigree Sticker
Stickers with Pedigree dog food were placed in front of supermarkets and pet stores.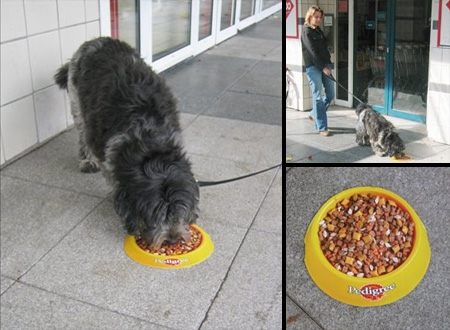 Fun faces were printed on transparent stickers and then stuck to the eggs to promote the Wilkinson Quattro Titanium razors.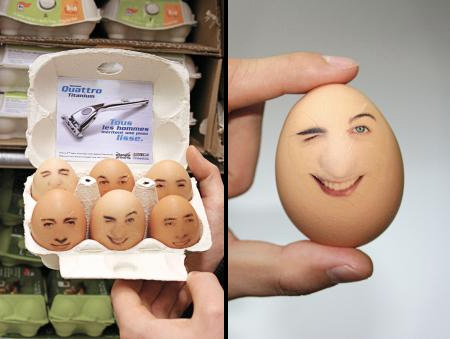 Creative sticker with a message: "Thousands are held prisoners for their beliefs in places worse than this. Write until you free them all."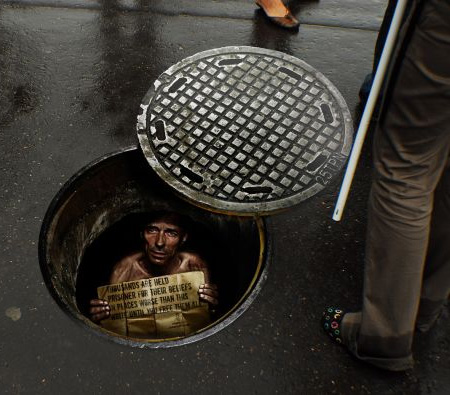 Also check out: Clever and Creative Billboard Advertising