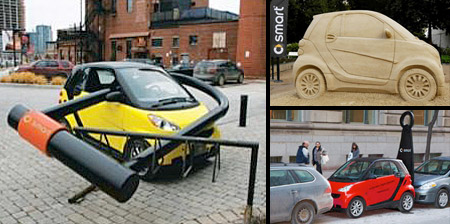 The most creative Smart car advertising campaigns from all over the world.
Smart Car Bridge Ad
For the launch of Smart Fortwo in Germany, this cool billboard was placed on a bridge in Rotterdam. Whenever the bridge opened, the car appeared to jump over to the other side.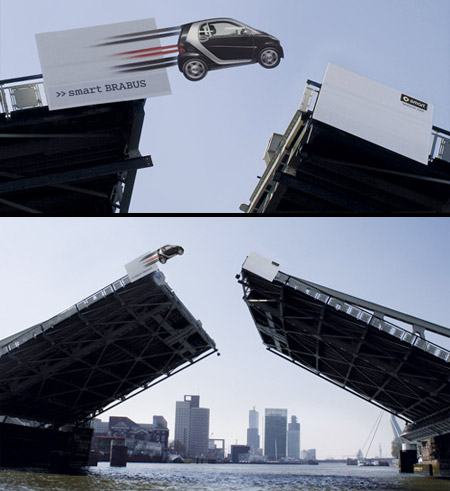 Smart Car Parking
Parking spaces in parking garages in Brazil were split in half. The signs at the entrances informed people that Smart owners pay half-price.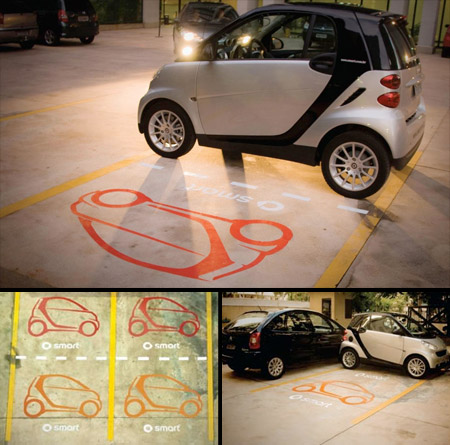 Smart Car Fuel Efficiency
Remember: In case of a fuel price increase, break the glass.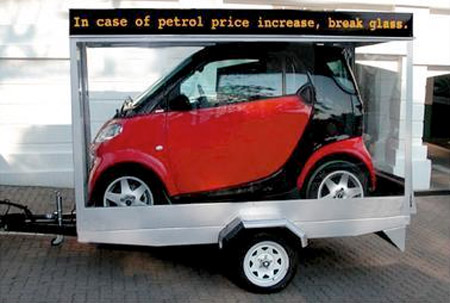 Large poster pads containing a number of Smart car parking spaces were placed on walls in major German cities.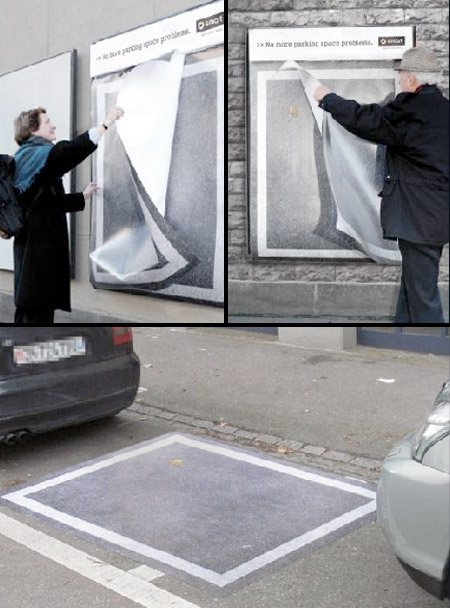 Smart Corner Billboard
Clever billboard promotes reinforced steel structure of a Smart car.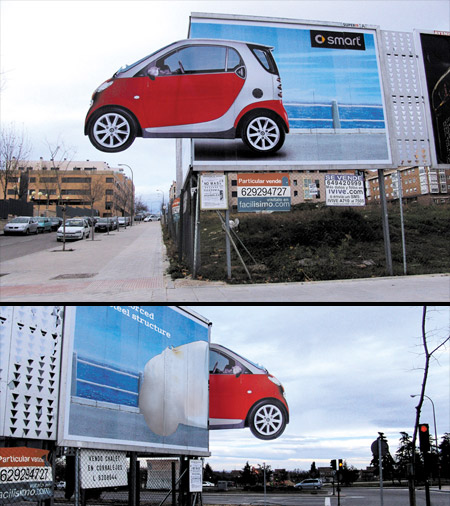 Smart Car Wall Ad
To show people how polluted big cities actually are, creative Smart car ads were placed on walls in Germany with high-pressure cleaners.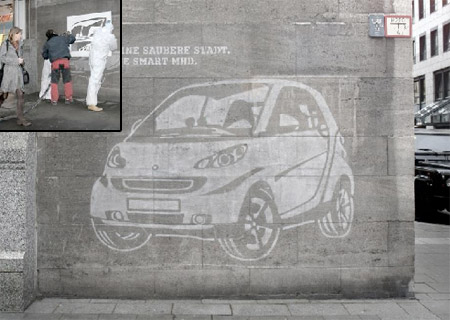 Smart Car Billboard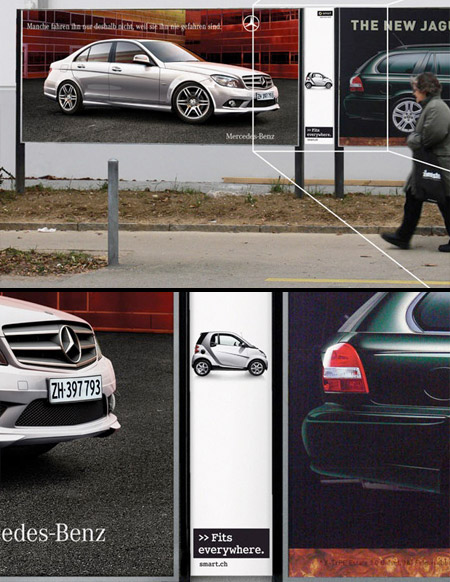 Smart Car Vending Machine
Cool vending machine created to promote Smart cars in Japan.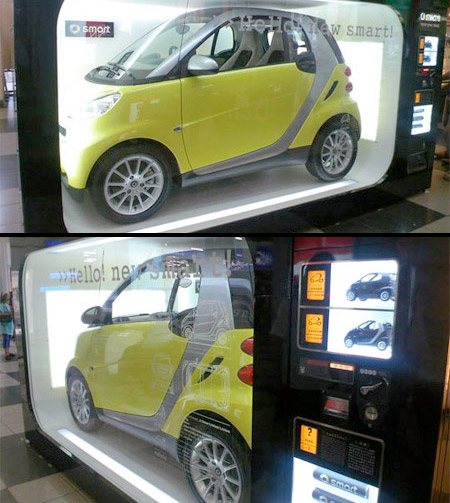 Smart Car Fuel Canister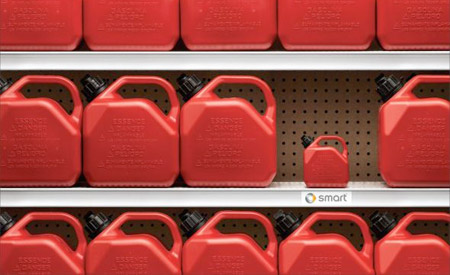 Smart Car Shoehorn
Giant shoehorns were built and placed behind Smart cars that were then parked in the tightest spaces in major Canadian cities.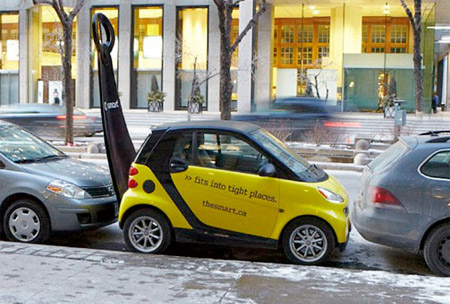 Smart Car Sand Sculpture
Awesome Smart car sculpture made from sand by Pavel Zadanyuk.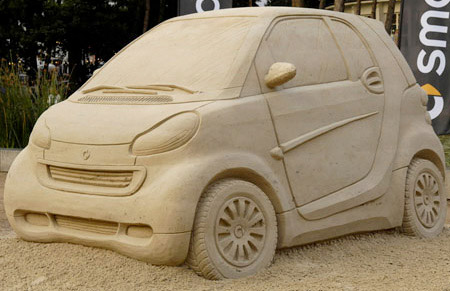 Smart car is the ultimate city vehicle. Only bicycles rival them for urban versatility. Giant bike locks were created and placed over Smart cars in major Canadian cities.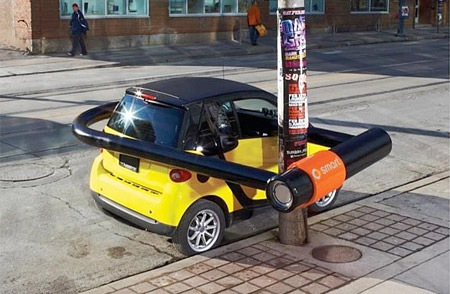 Also check out: Clever and Creative Billboard Advertising