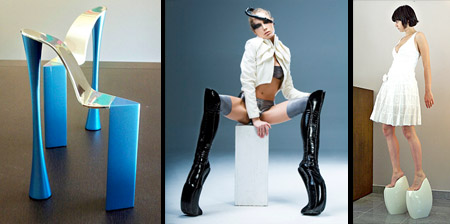 Collection of the world's most creative shoes and unique footwear designs.
Illuminated Shoes
Modern shoes by Francesca Castagnacci come with integrated optical fibre that creates awesome light effects.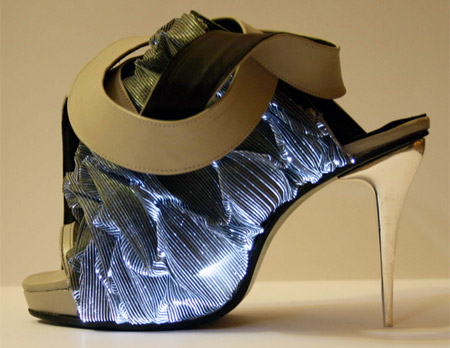 Mesh Shoes
Stunning shoes created out of metal wire mesh and black leather.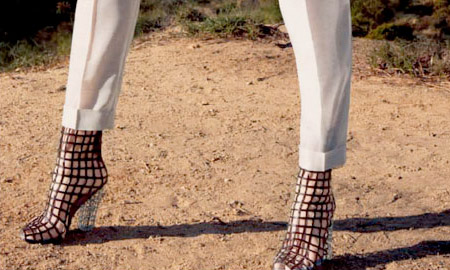 Heel-Less Shoes
Creative shoes with no heels designed by Chau Har Lee.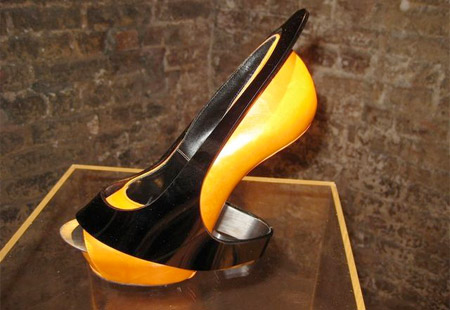 Pigeon shoes designed by Iris Schieferstein from Germany.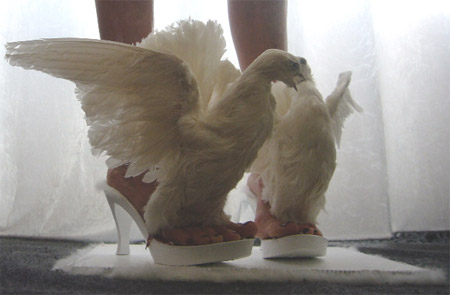 Wooden Sandals
Lightweight summer shoes inspired by traditional Japanese sandals.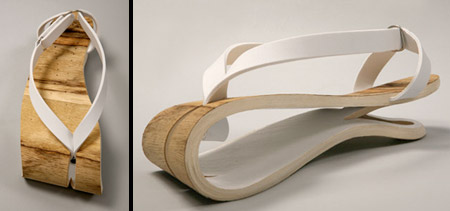 Melonia Shoes
World's first 3D printed shoes by Naim Josefi and Souzan Youssouf.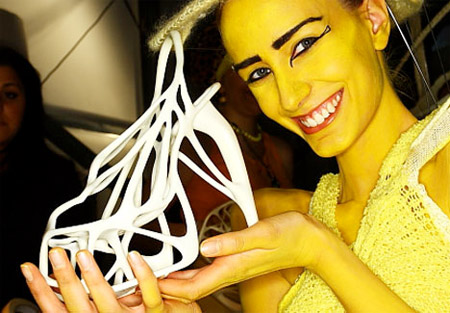 Elevator Shoes
Innovative robotic shoes are activated by an iPhone app.
Unique shoes by Tove Jansson and Per Emanuelsson from Sweden.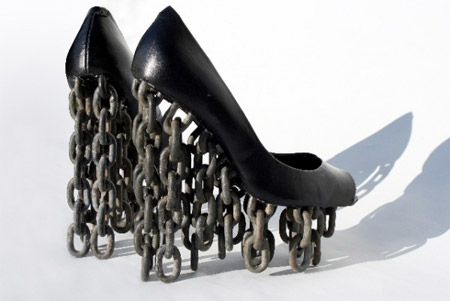 Gun Hoofs
Unusual and somewhat disturbing shoes by Iris Schieferstein.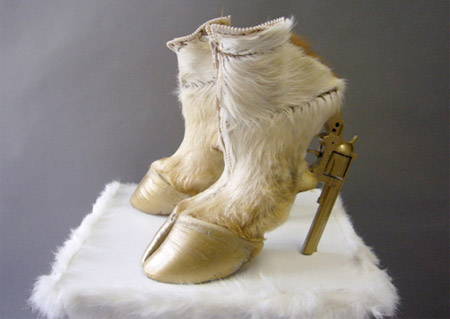 Stationary Shoes
Unique shoes by talented French artist Caroline Sciancalepore.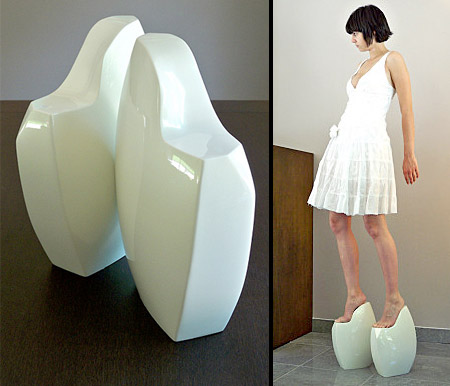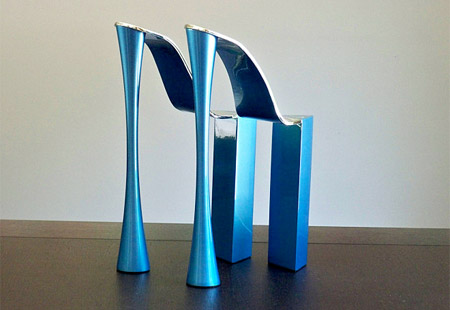 Sci-Fi Shoes
Stylish platform shoes designed by Gabriella Marina Gonzalez.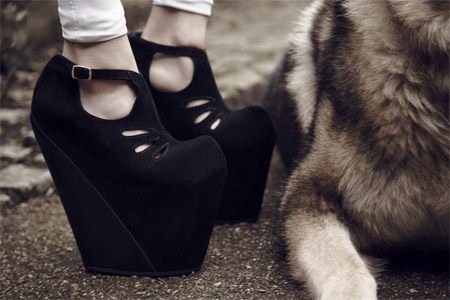 Futuristic Shoes
Cool shoes designed by the world renowned architect Zaha Hadid.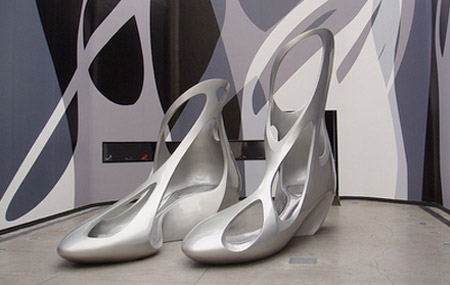 Kronier Shoes
Uncomfortable fashion shoes designed by Kronier from Germany.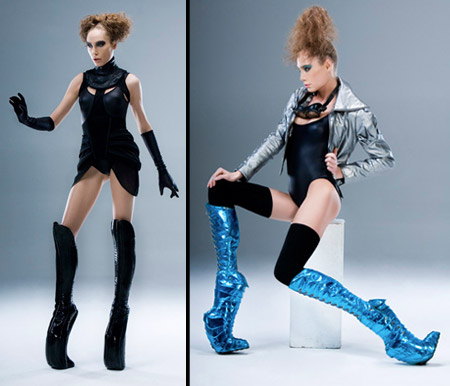 Skeletal Shoes
Skeletal stilettos are a part of Dsquared2's 2010 fall collection.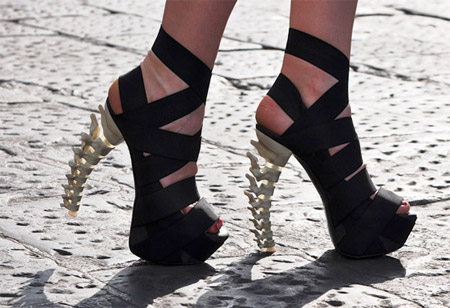 For more awesome designs, check out: 12 Cool and Unusual Shoes