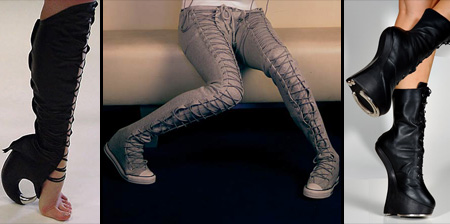 Contemporary footwear varies in style, complexity and cost, from the most basic sandals to high fashion shoes. This post showcases unusual footwear and creative shoe designs from all over the world.
FiveFingers Barefoot Shoes
Creative footwear that offers the exhilarating joy of going barefoot.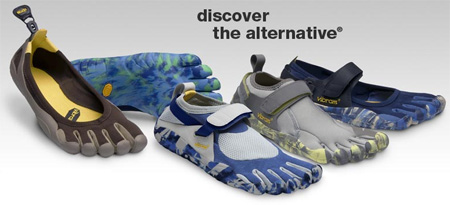 Opel Car Shoes
Designed by Simon Deering, these shoes are part of Opel's effort to market their Agila car as a hip fashion accessory.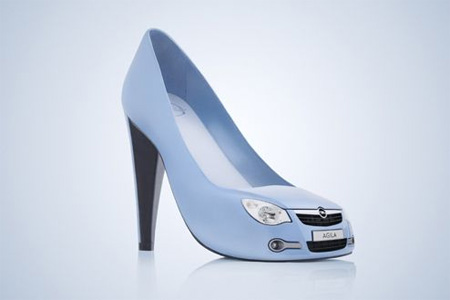 Grass Flip Flops
Take a walk in the grass wherever you are in these creative flip flops that have real grass growing inside.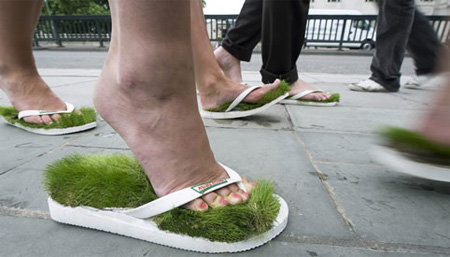 This extend converse is not for sale, yet. However, Daryl van Wouw is investigating the possibility of producing a limited edition.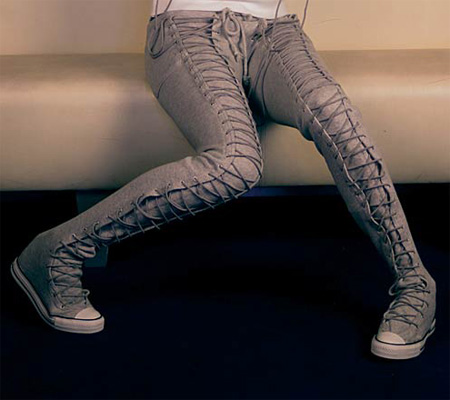 Single sheet of fabric folded once to create an abstracted shoe shape.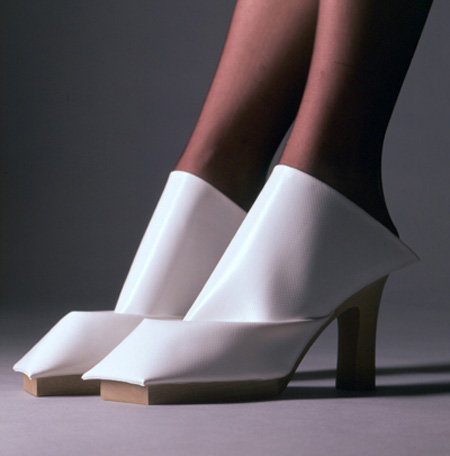 Miami Vice Gun Shoes
Unique shoes by Chanel Cruise were inspired by the image of a gun.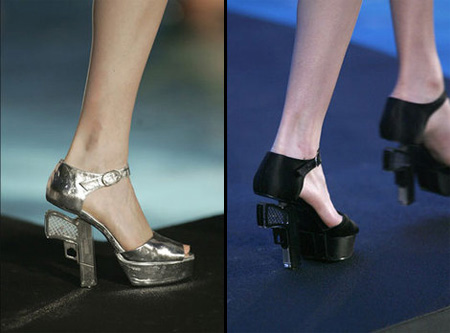 Creative flip flops are part of Tolnaftate cream advertisement campaign. "Root out disgusting fungi."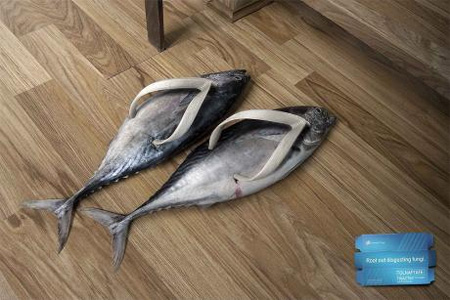 Zipper Sandals
Christian Louboutin sandals with crisscross straps and faux zip.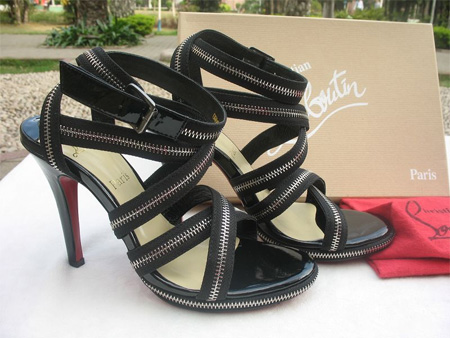 Lamborghini Shoes
Unfortunately, these Lamborghini Gallardo shoes are just a concept.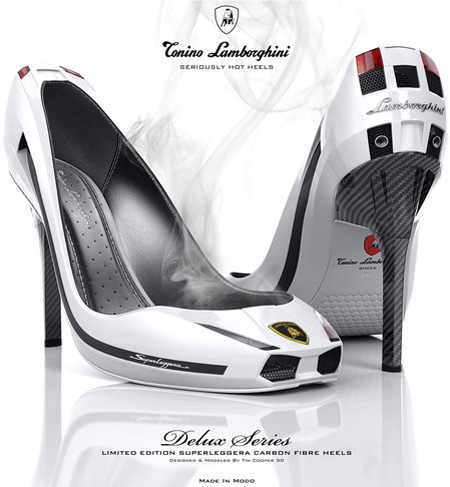 Okat designed these unique barefoot sneakers by using his own feet and toes as inspiration.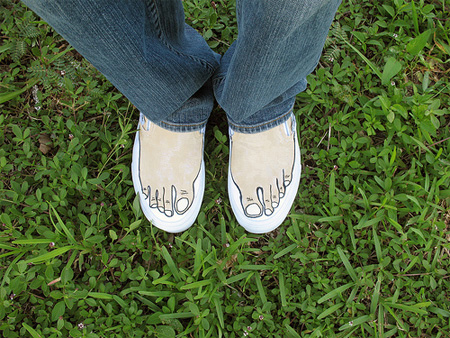 The Claw Shoe
Unusual shoe design with its heel designed to look like a talon.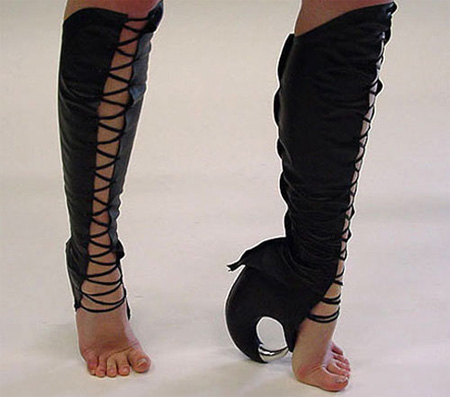 Heel-Less Platform Shoes
Creative heel-less platform shoes designed by Antonio Berardi.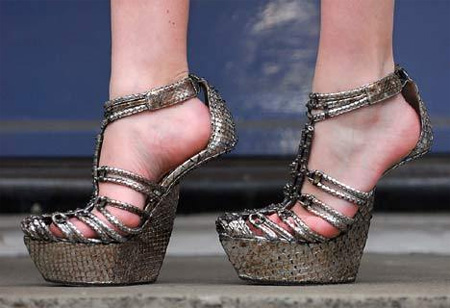 Rancho Shoes
New ankle pony boots style with well made wood wedge and aluminium horse iron. Comfortable shape for easy walking. Irons could be easily removed if needed.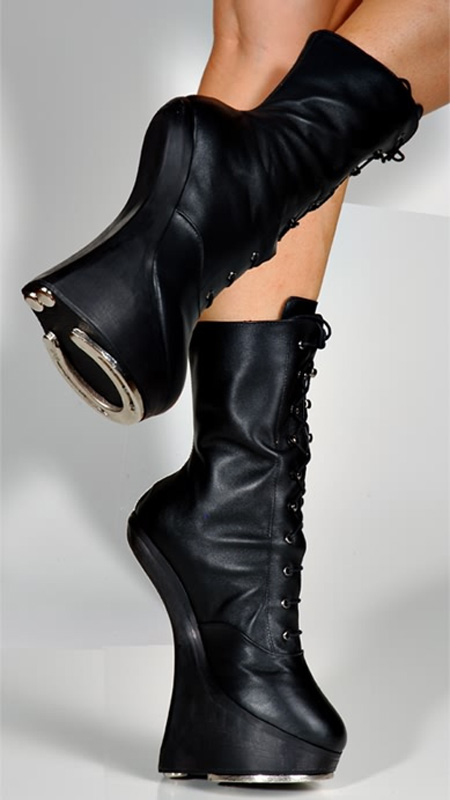 Feet Shoes
Now that's a pair of cool shoes!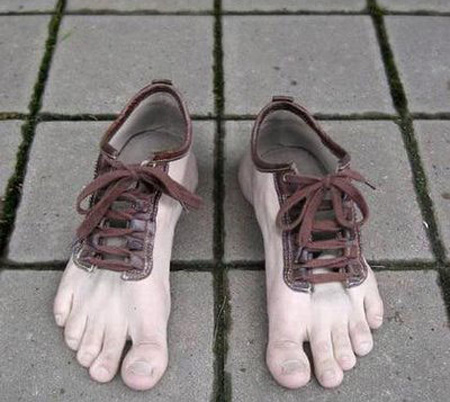 For more cool shoes, check out: 14 Stylish and Creative Shoes