Collection of unusual and creative necklaces that will look great on your neck and get you noticed.
Bicycle Necklace
Stylish bicycle shaped necklaces designed by Rachel Pfeffer.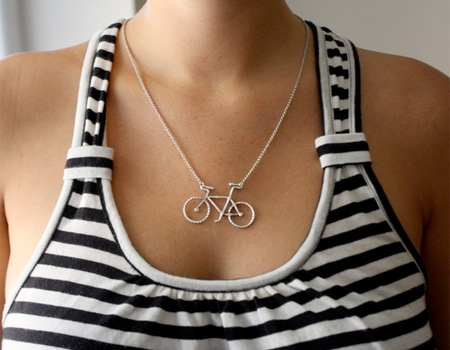 Ice Necklace
Creative necklace with frozen ice cubes that will melt on your neck.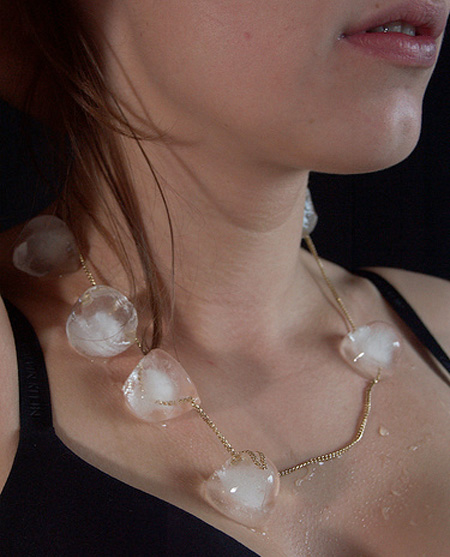 Pencil Shaving Necklace
For all the people who have tried to save a beautiful pencil shaving, here is one that you can keep forever.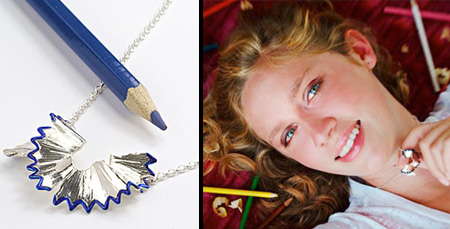 Razor Necklace
Razor blade necklace hangs from silver oval shaped cable chain.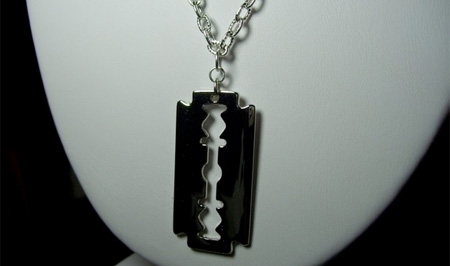 Camera Necklace
Black and silver metal camera necklace designed for photographers.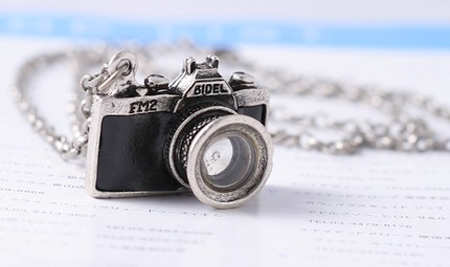 Tetris Necklace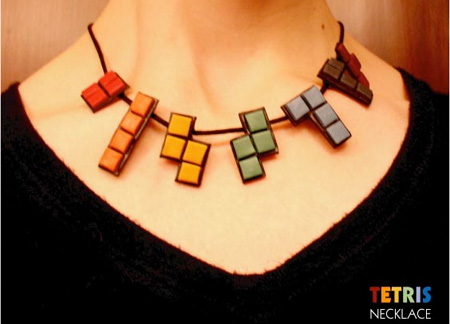 Cassette Tape Necklace
Face the music with this awesome cassette tape inspired jewellery.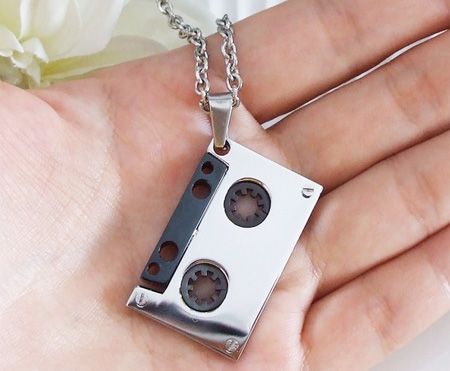 Glasses Necklace
Nerd Specs necklace is a great conversation starter at a party.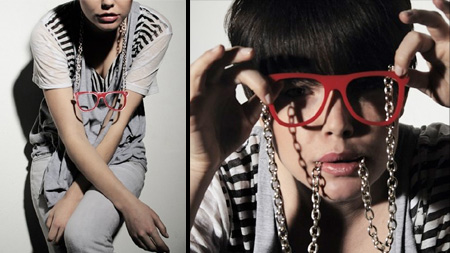 Origami Necklace
Swans are universally known as a symbol of love.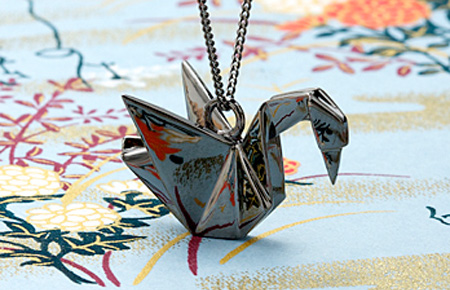 Fish Necklace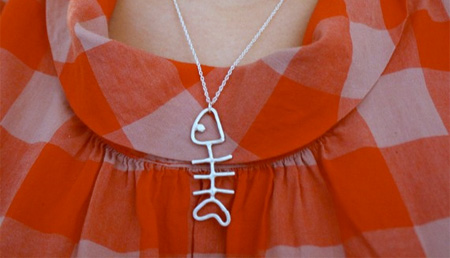 Toilet Paper Necklace
Unique sterling silver necklace looks like a toilet paper roll.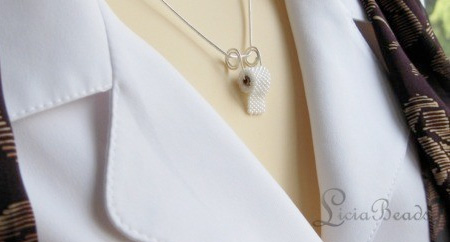 Firefox Necklace
Blossom Pendant
This handmade glass vase necklace was designed to hold a few drops of water and your favorite flower.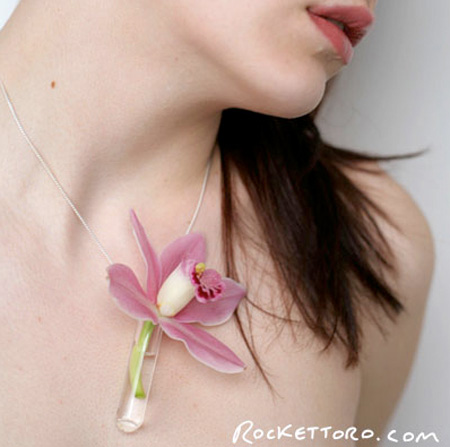 Zipper Necklace
Handmade from real zippers which can be zipped to desired length.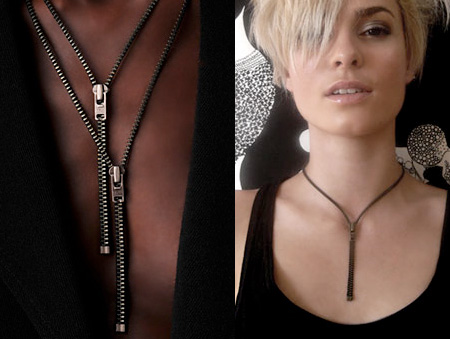 For more unique jewelry, check out: 17 Unusual and Creative Earrings