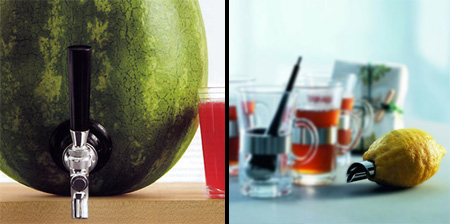 Collection of useful drinking gadgets and creative inventions that promise to make our lives easier and more enjoyable.
Bottle Top
Bottle tops turn your can into a spill-proof bottle. Just snap onto the top and enjoy your favorite beverage without spills. [buy]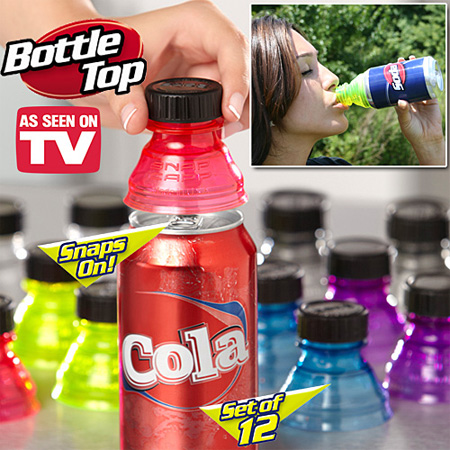 Roll 'n Pour
Rocking beverage server helps you pour beverages from bulky and heavy bottles without spills or dropping the bottle. [buy]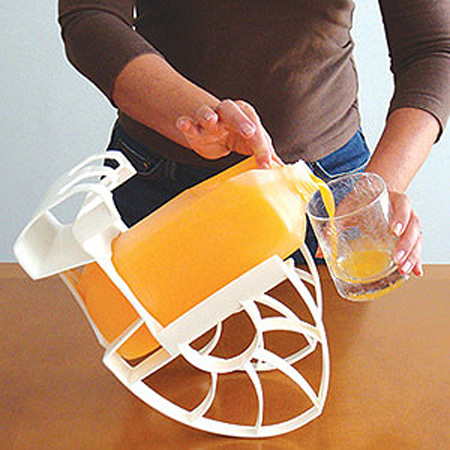 Liquor Lock
Keep the "unwanted customers" from running your bar dry. [buy]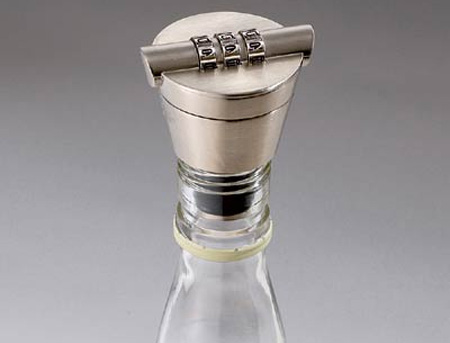 Master Opener
In addition to opening regular cans, this cool Master Opener can break vacuum seals, open pull tabs, twist off screw tops, and crack open soda and beer bottles.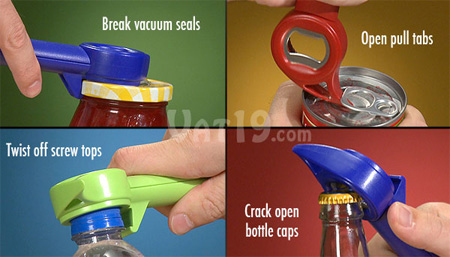 Draft Beer Faucet
Traditional uses include draft beer systems like kegerators, however the creative folks at the Food Network prefer to use it to turn watermelons into cocktail kegs.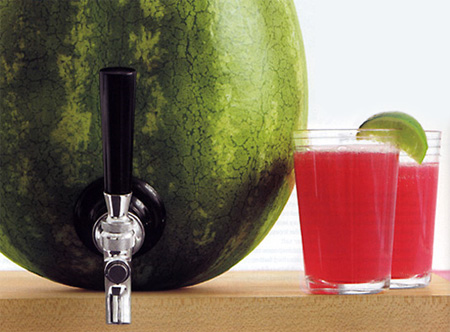 Binocular Flask
On the outside it appears to be a regular pair of binoculars, but is in fact a flask in sheep's clothing. Each eye piece opens to provide access to a separate compartment. [buy]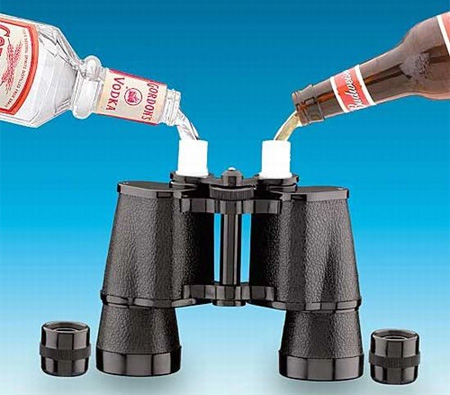 Bottle Clip
Creative bottle holder that simply snaps onto any standard sized mens bicycle. Most bottles can be screwed directly into the clip. [more]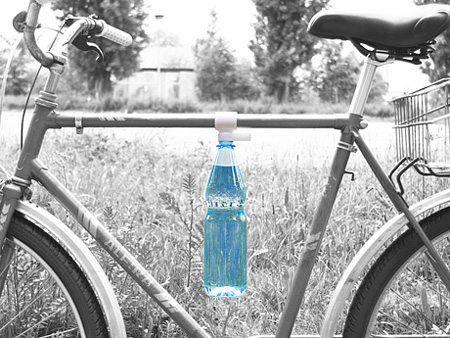 U Fizz
Tired of Coca-Cola and Pepsi? Thanks to the miracles of home carbonation, now you can turn anything you want into a fizzy lifting drink.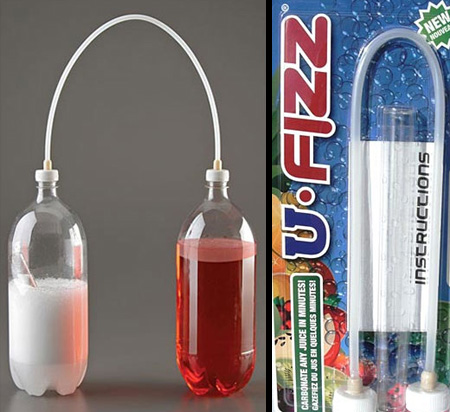 Aqua Jar
Cool plastic bottle decanter designed by GR Lab from Barcelona.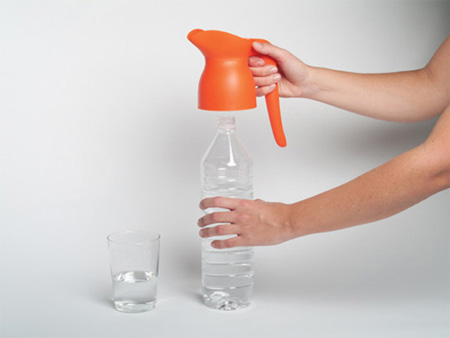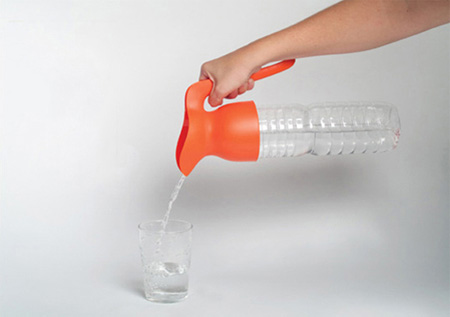 Lemon Squeezer
With a simple twist, Rosendahl's Lemon Squeezer easily and beautifully serves juice directly from the fruit. [buy]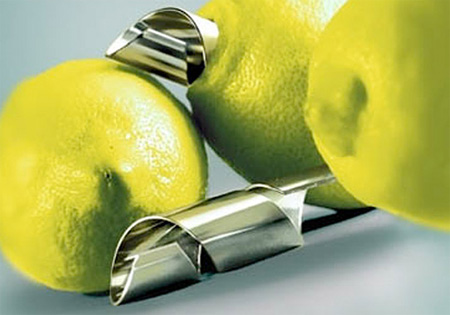 Also check out: 12 Cool Products for Beer Drinkers