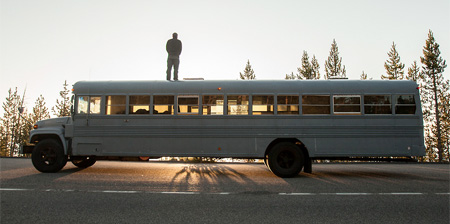 Architecture student Hank Butitta converted old school bus into a 225 square foot mobile home with small kitchen, living room, and bedroom.
School bus was purchased for only $3000 and then completely renovated for another $6000. The project was completed in 15 weeks.

Tiny house on wheels is equipped with custom furniture, hidden storage compartments, LED lights, and wood flooring (reclaimed from old gym).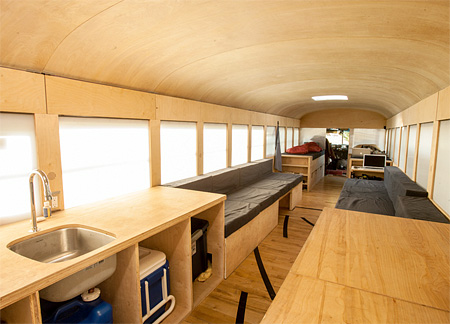 Living Room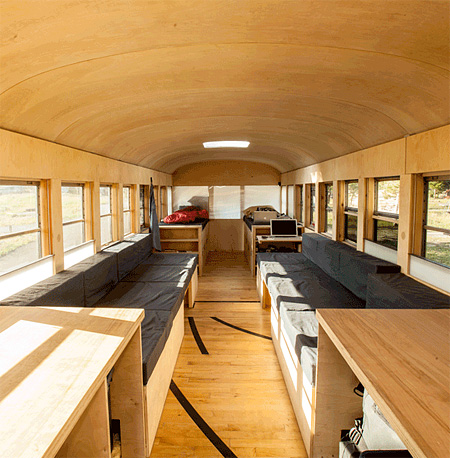 Bathroom with Portable Toilet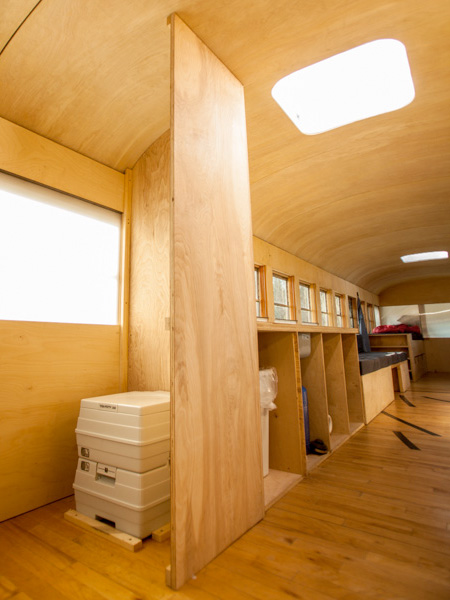 Skylight / Emergency Exit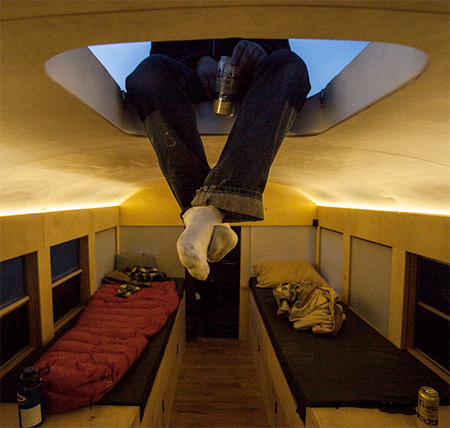 Kitchen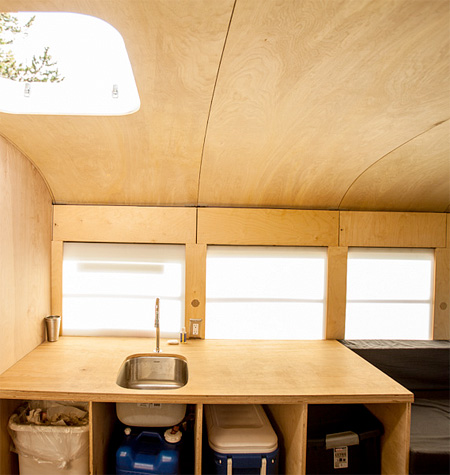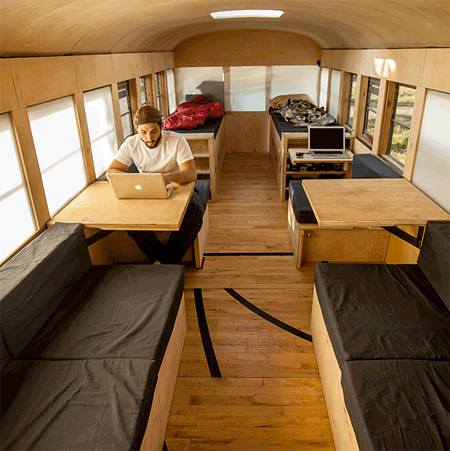 Bedroom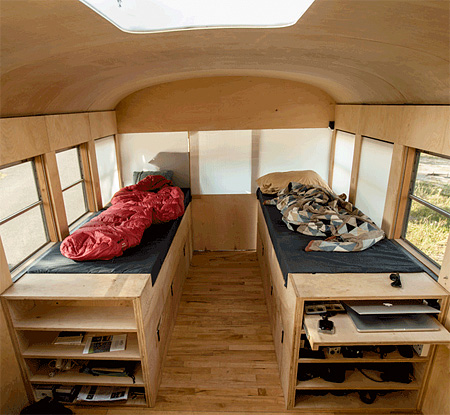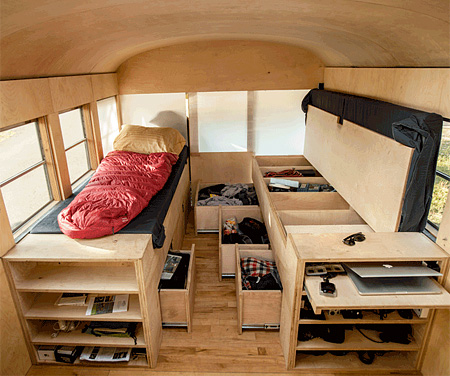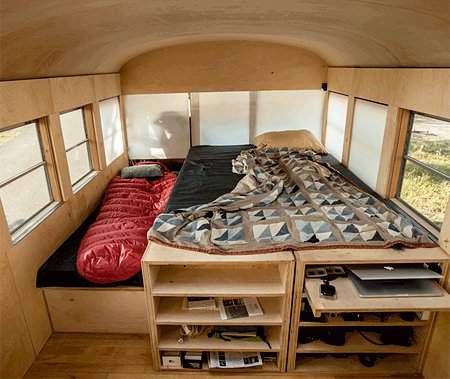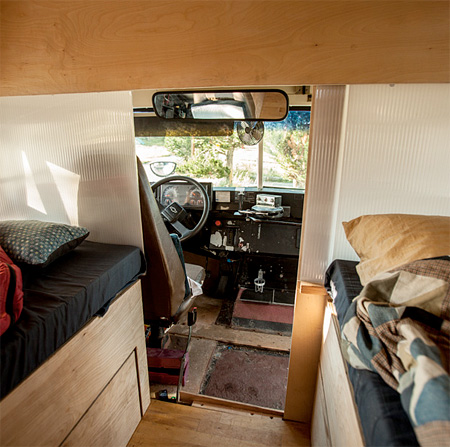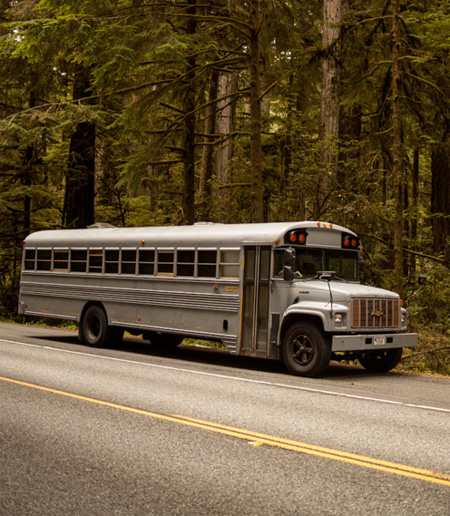 Also check out: Narrow House, Glass House, and Walking House