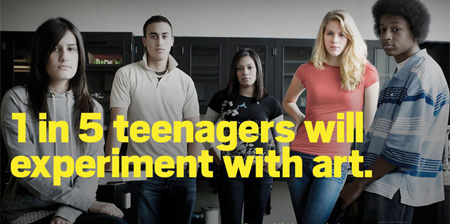 Series of posters encourages parents to talk to children about the dangers of illustration, sculpture, design, photography, and other kinds of art.
Remember "art is a powerful drug". Learn the warning signs of art and help your kids choose a more appropriate profession, career, or hobby.

Warn them about painting, doodling, sculpting, and designing.

Helpful posters created by Team Detroit for "College for Creative Studies".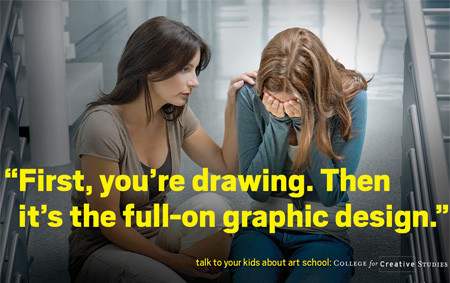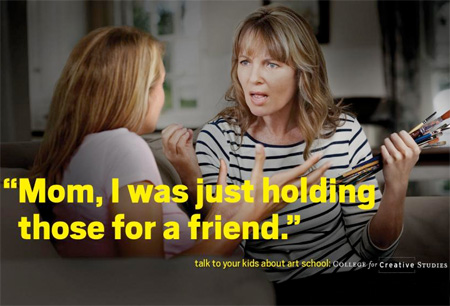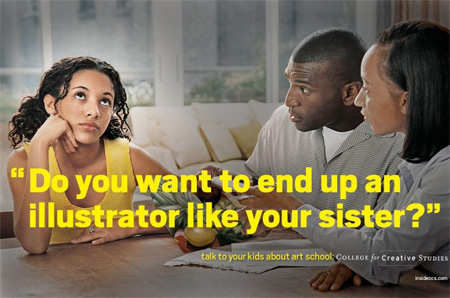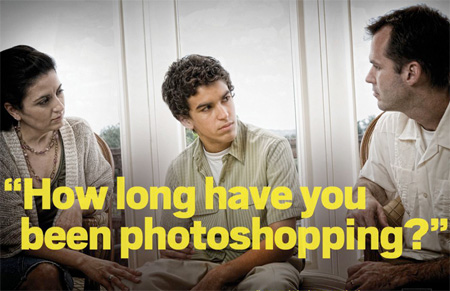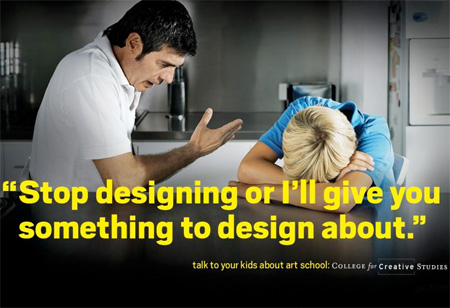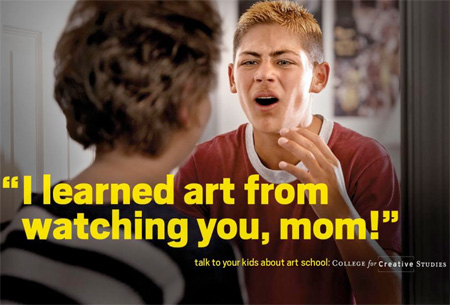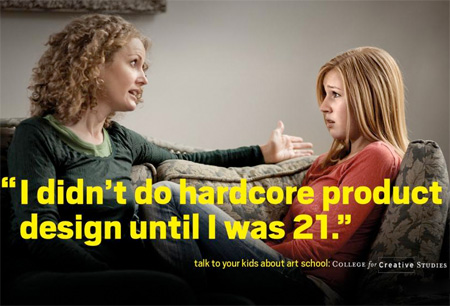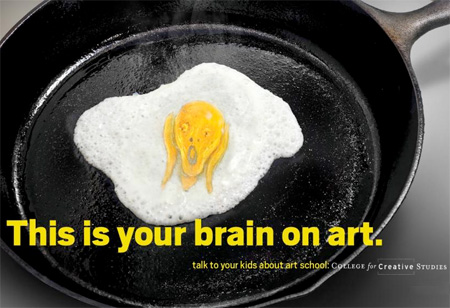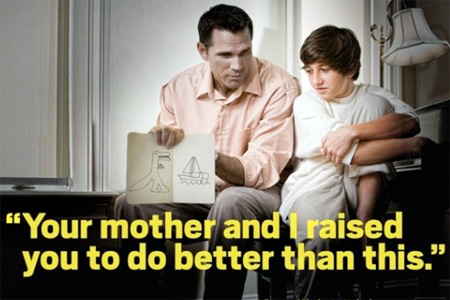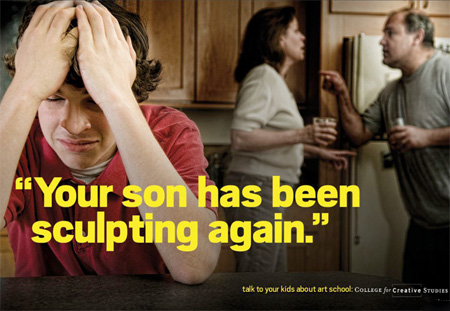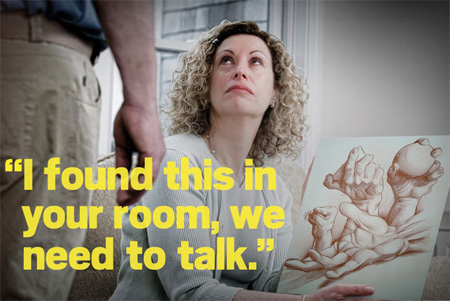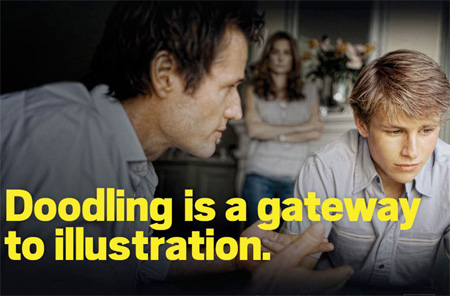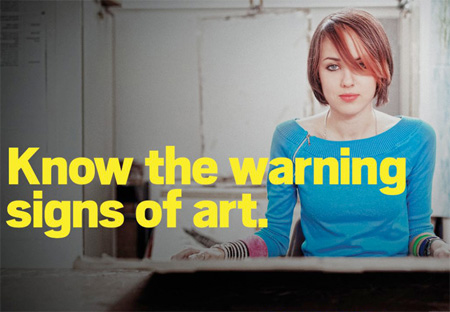 Also check out: Creativity Test and Confessions of a Designer