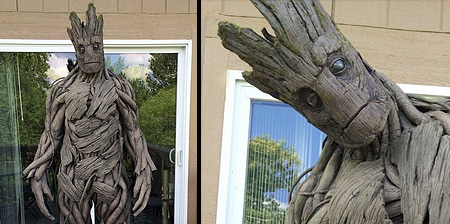 Wonderful costume made by Calen Hoffman will transform you into a tree-like creature from Marvel's Guardians of the Galaxy.
Groot's body was created out of pipe insulation foam. Texture is kleenex soaked in glue / water and painted with spray cans / acrylics.

Total cost of materials is less than $100. Amazing Halloween costume.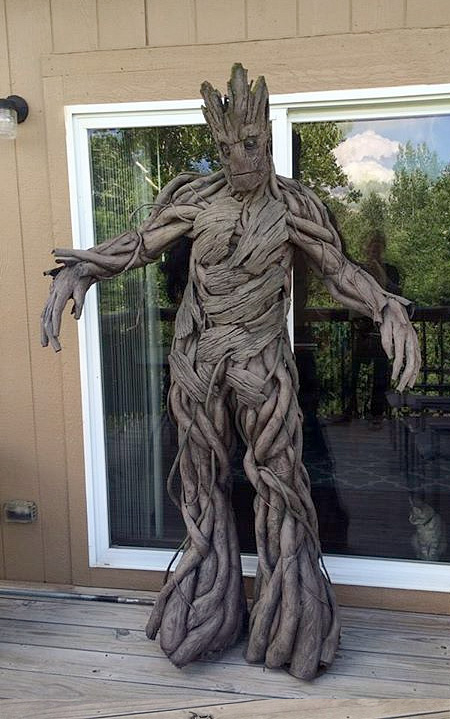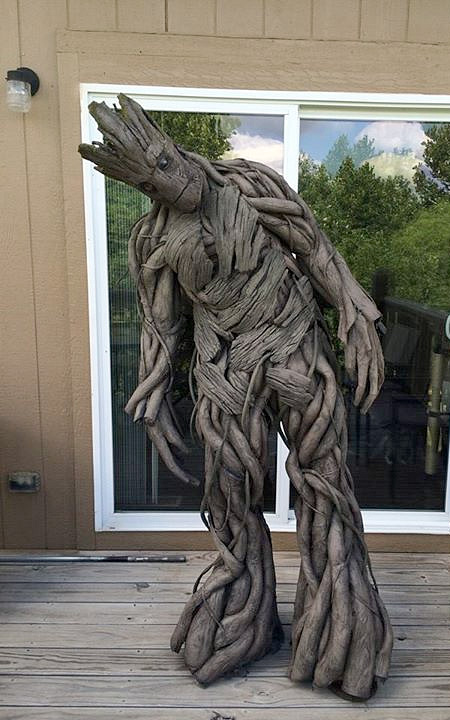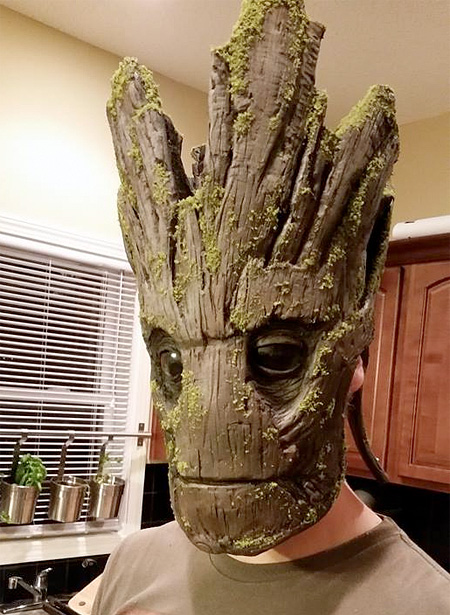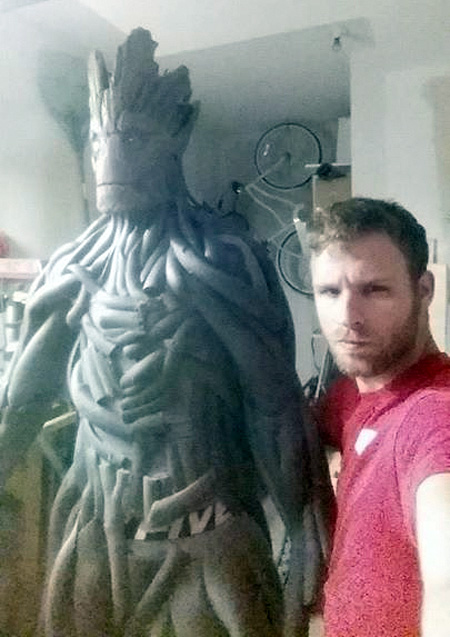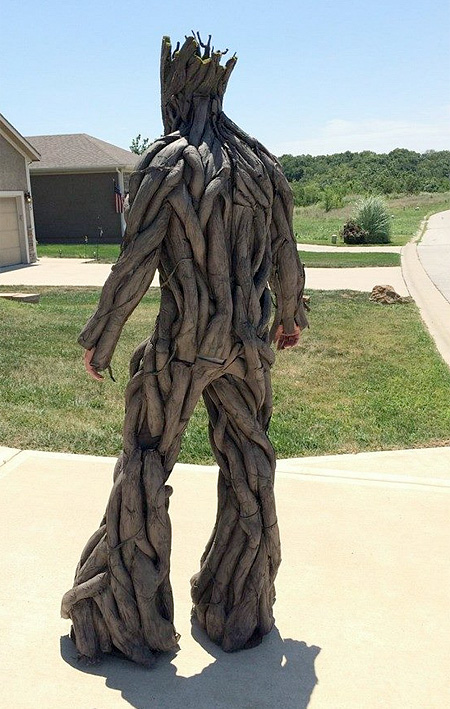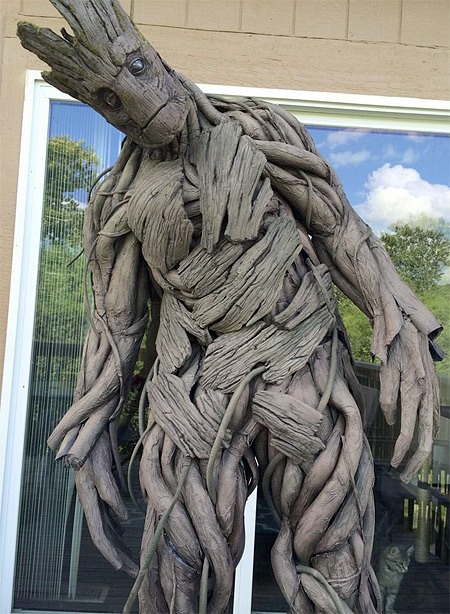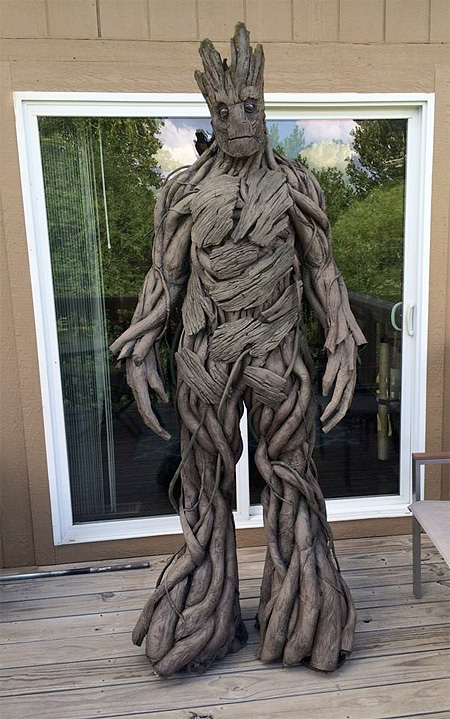 Also check out: AT-AT Dog Costume and Lion Hat for Cats