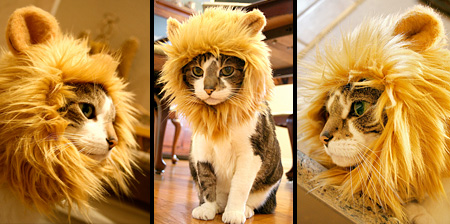 Creative hat designed for cats and small dogs will transform your favorite pet into a fearless lion.
Handmade by Nestasnest, unique Lion Hat makes a great pet costume.

Made of synthetic fur, plush felt, and soft cotton. Side flaps are connected using Velcro fasteners under the chin. Easy to put on and remove.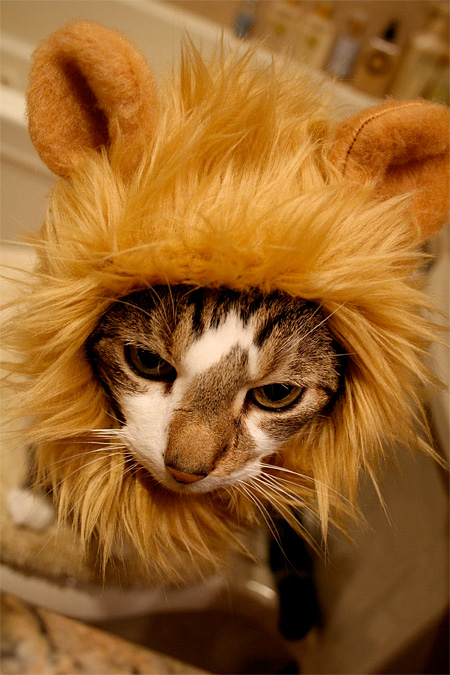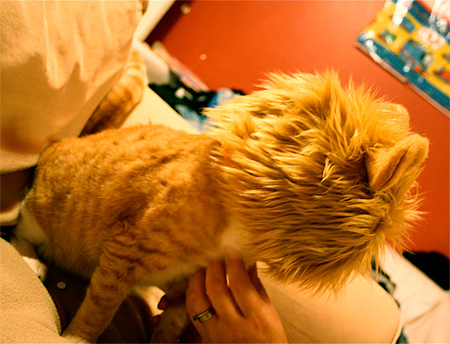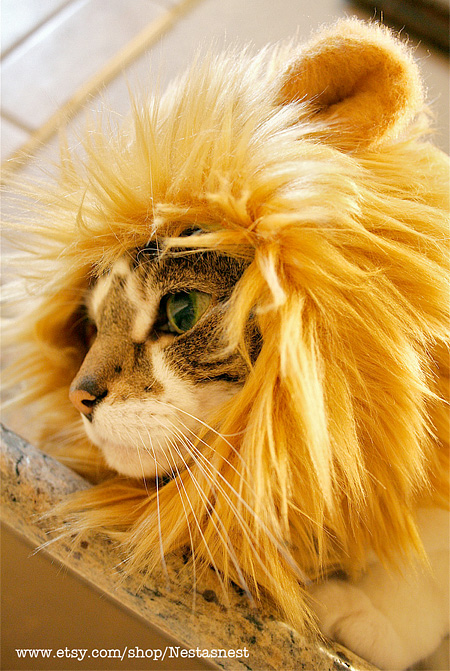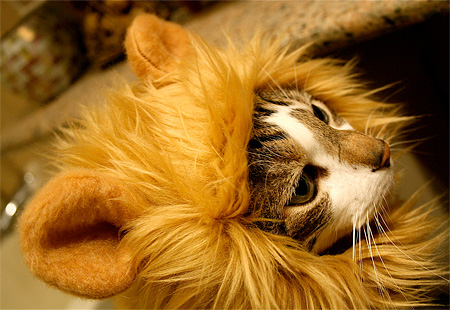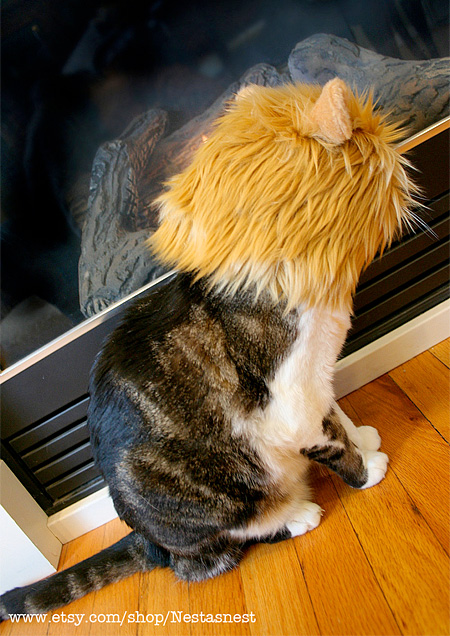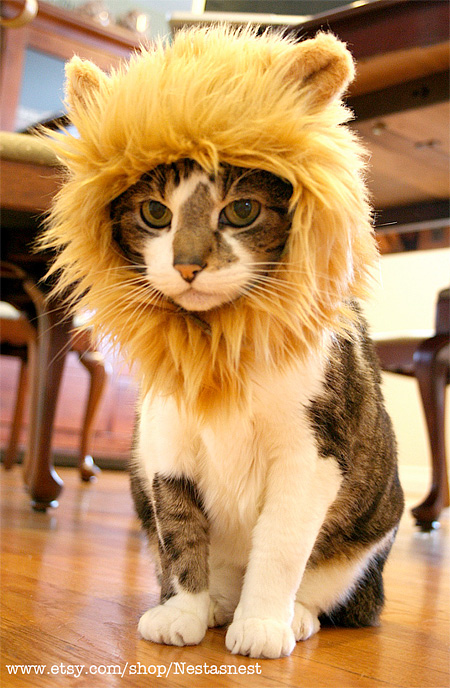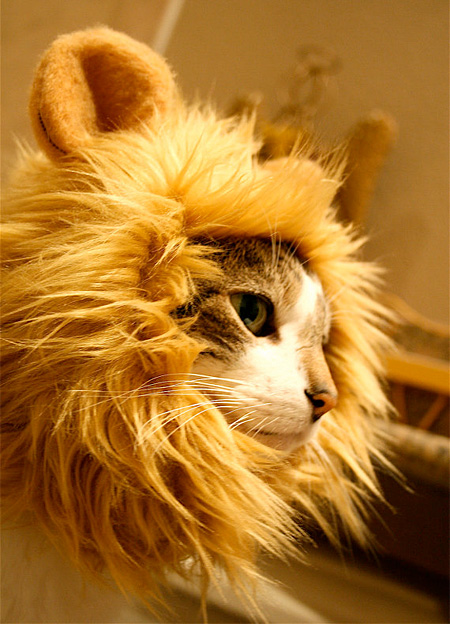 Also check out: Cat Tunnel Sofa, Cat Stockings, and Cat Wigs