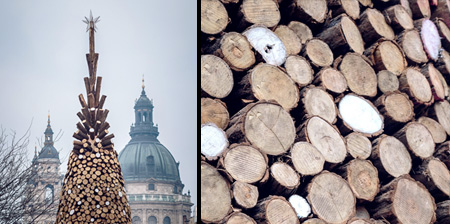 Unique Christmas Tree made out of 5000 pieces of firewood was installed in the downtown of Budapest, Hungary.
Creative art installation by Hello Woo symbolizes the importance of caring about one another. After the holidays, wooden logs and firewood will be given to families in need.

Hidden room inside of the Firewood Christmas Tree is open to the public.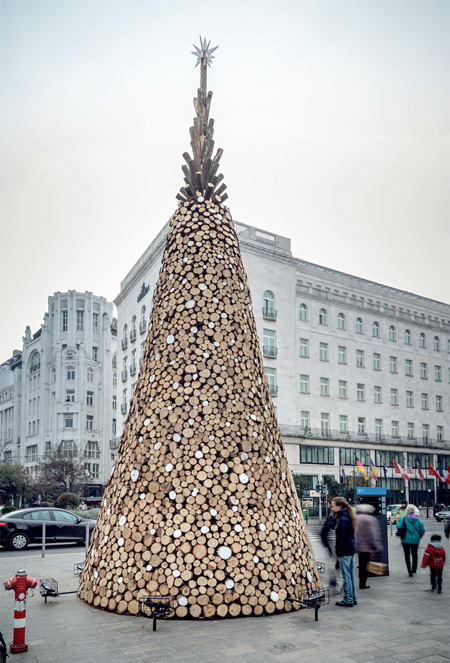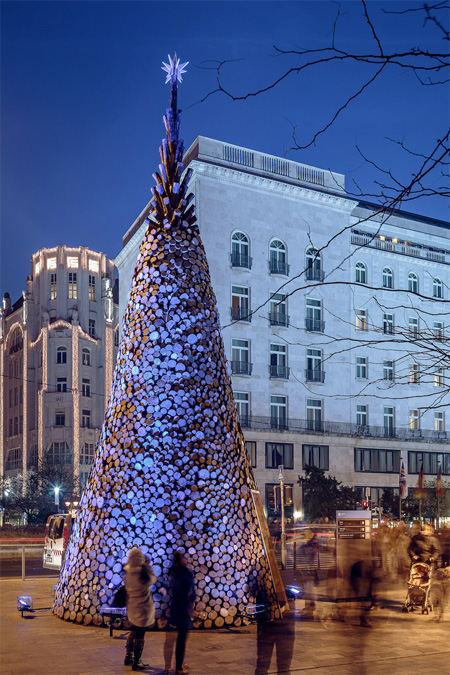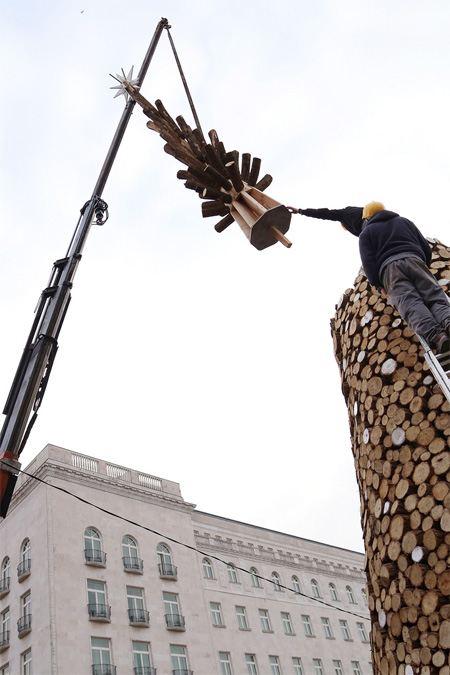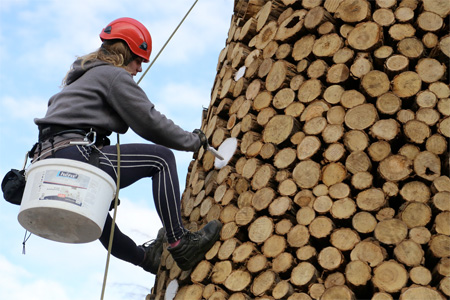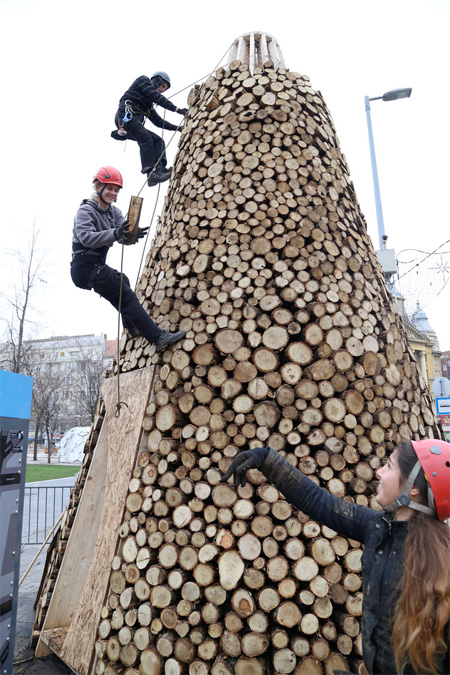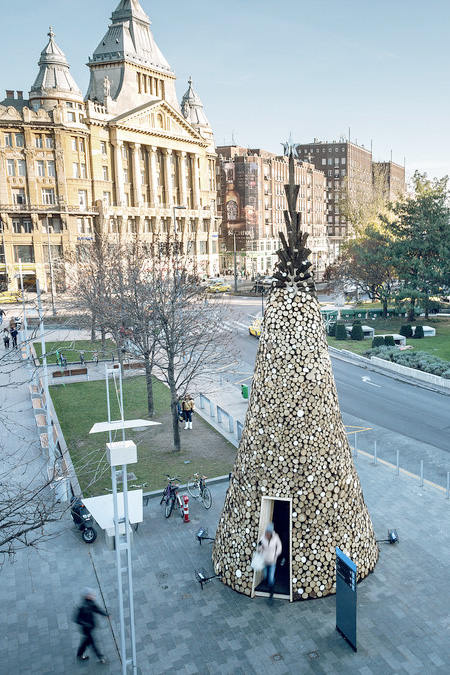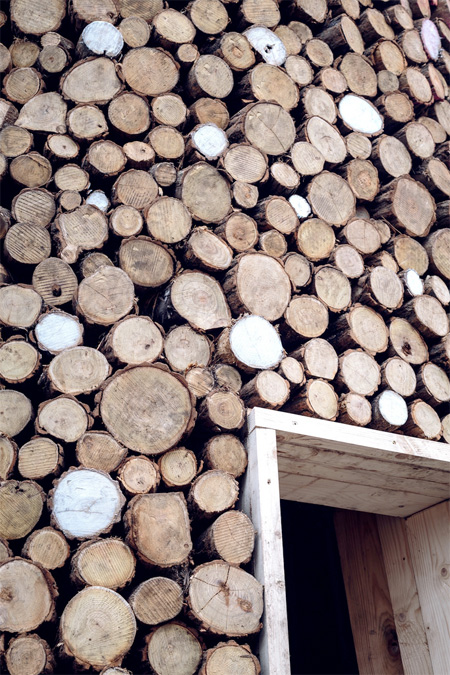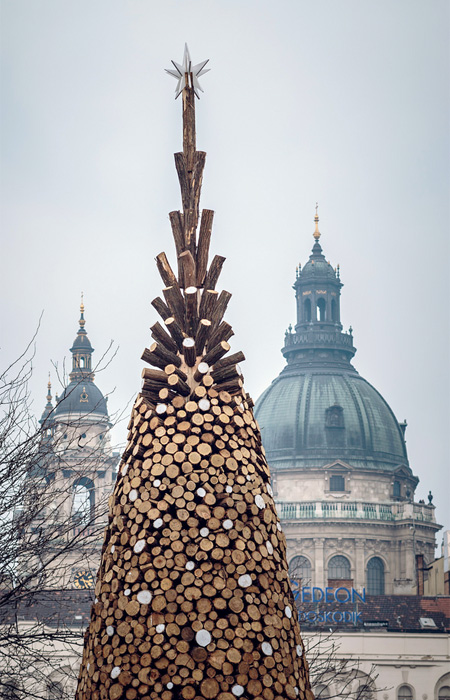 Also check out: LEGO Christmas Tree and Godzilla Christmas Tree