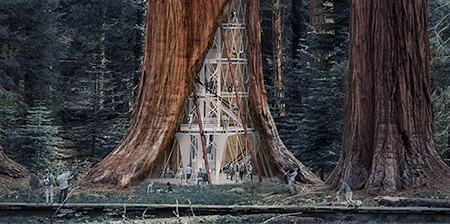 Concept building carved into a tree promotes human coexistence with nature.
Giant Sequoia skyscraper designed by Ko Jinhyeuk, Cheong Changwon, Cho Kyuhyung, and Choi Sunwoong for Evolo Skyscraper Competition.

The project wants to integrate buildings into empty rotten trunks of old and broken giant trees, without destroying the breathtaking landscape.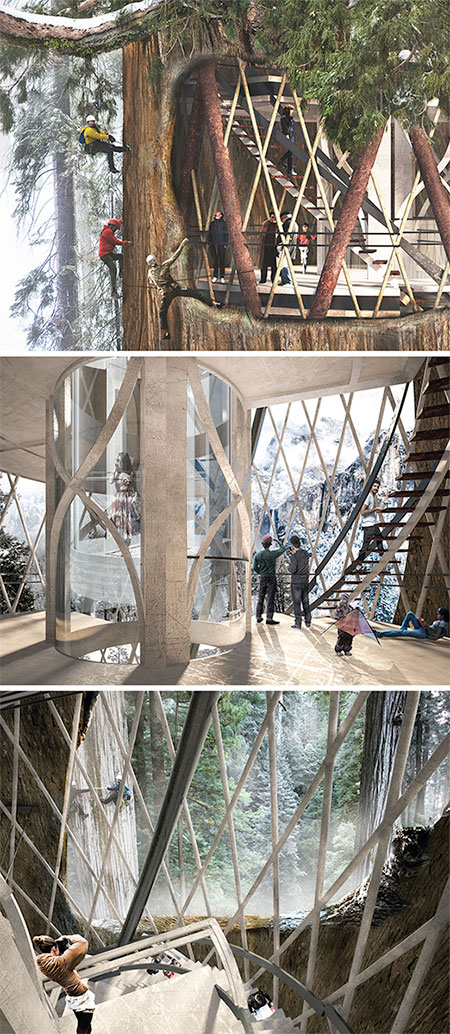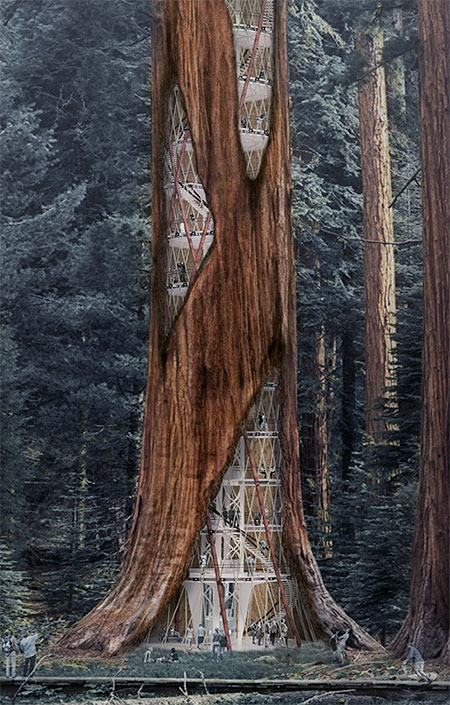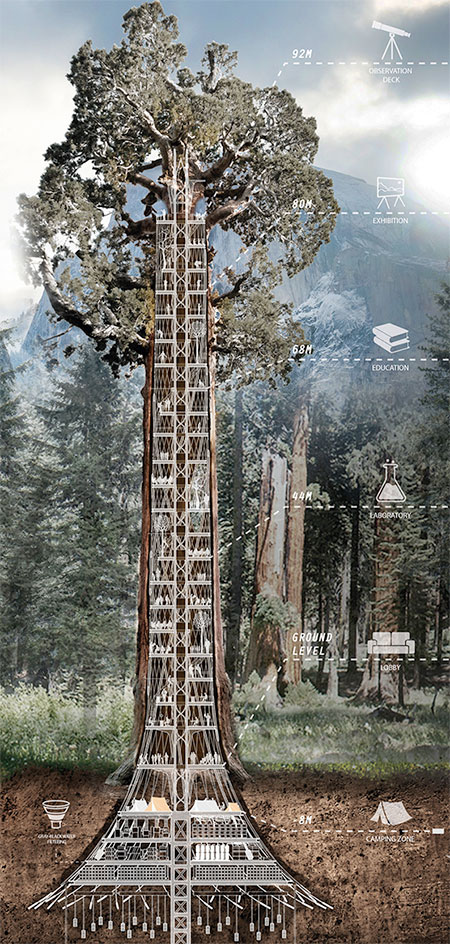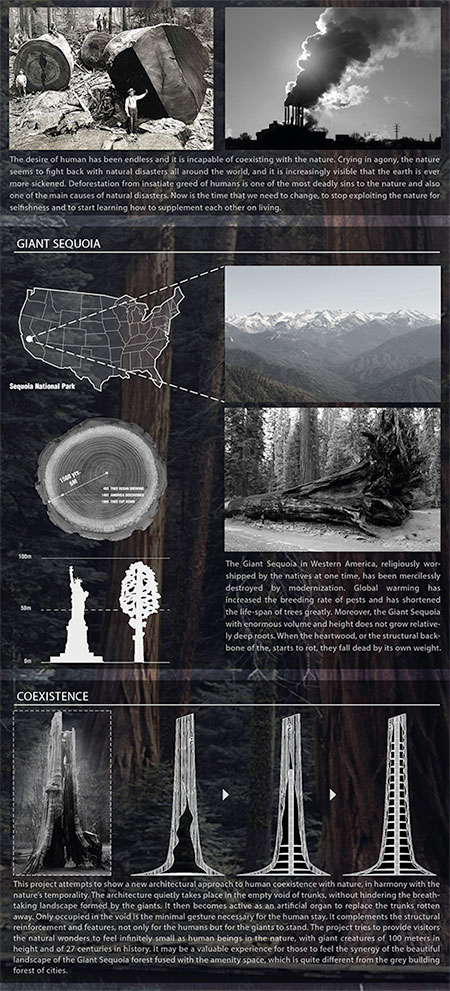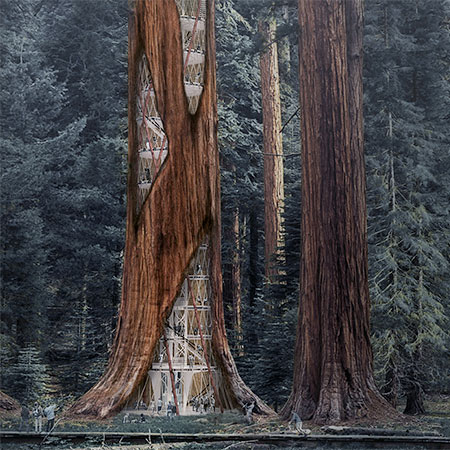 Also check out: World's Longest Skyscraper