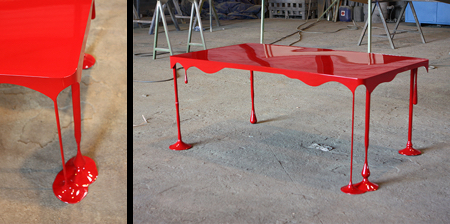 Creative table looks to be made out of vibrant red paint dripping onto the floor, frozen in motion as if defying the laws of physics.
"Love Me Table" designed by John Nouanesing seems to be melting before your eyes. Striking design will leave a lasting impression on all who see it.

Created for people who want to make a bold statement with home decor.

Beautiful table crafted out of resin is not merely a piece of furniture, but cool work of art that demands your attention and commands admiration.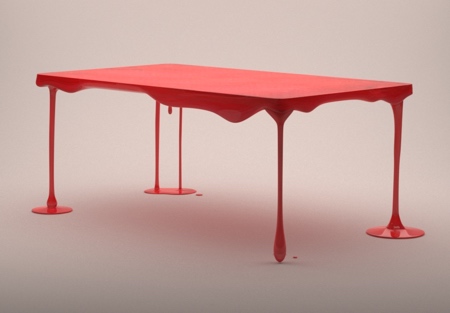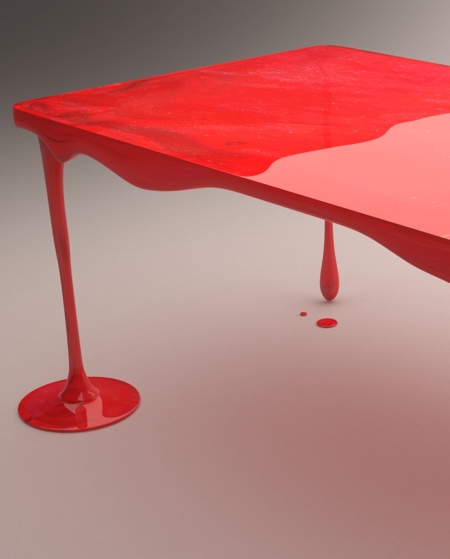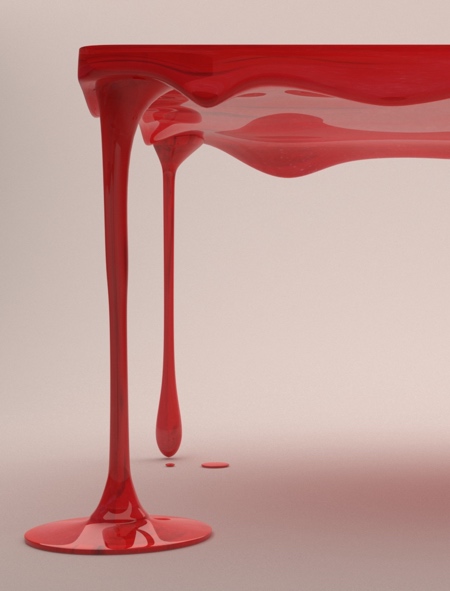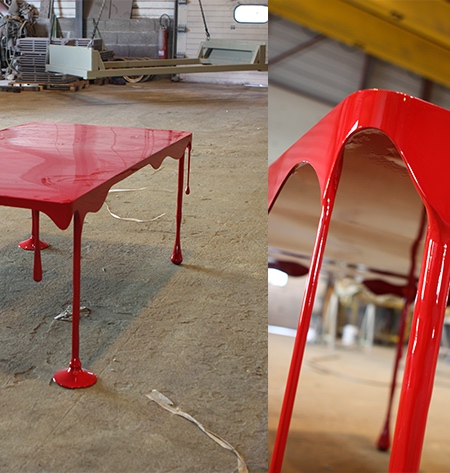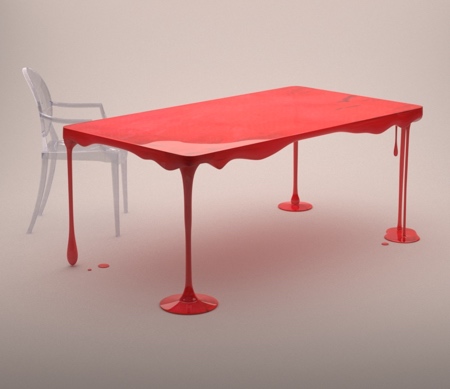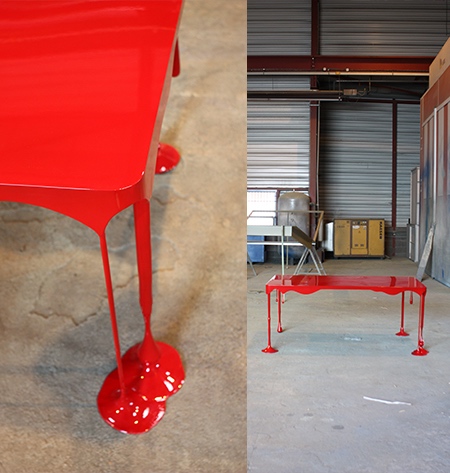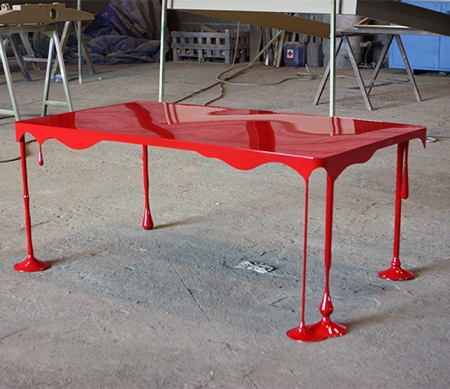 Also check out: Melting Coffee Table