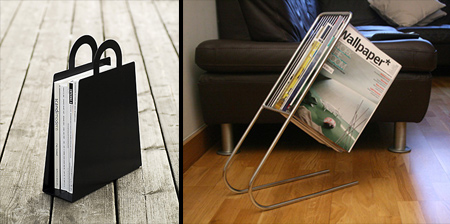 The most creative holders, stands and racks that will store your newspapers and magazines in style.
Magazine Coffee Table
This unique table features 14 slots for your favorite magazines. [more]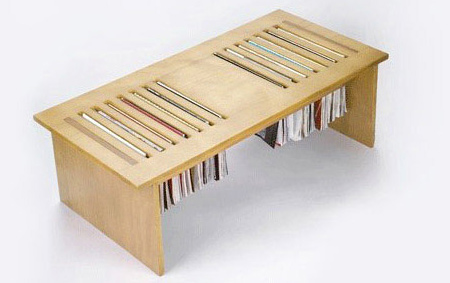 Wall Magazine Rack
With or without magazines this rack will look great in any room.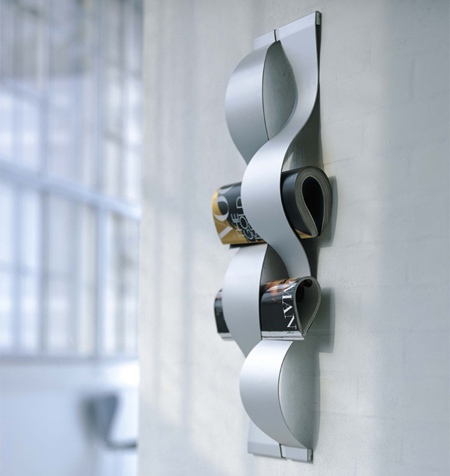 Dog Shaped Magazine Holder
Creative magazine holder designed by Nel Colectivo from Mexico.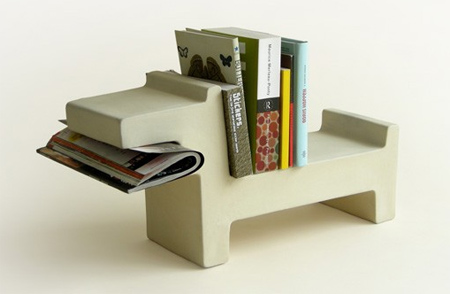 Magazine Stool
Stool that serves as magazine storage as well as creative seating.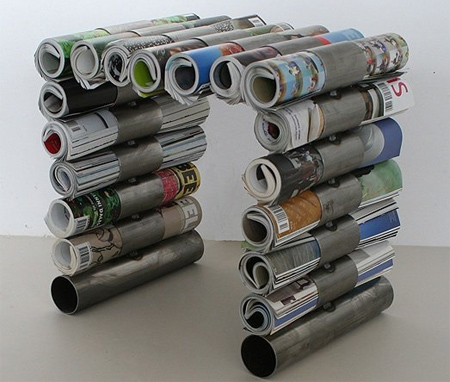 Magazine Ladder
Equipped with rubber stoppers to protect wall and prevent sliding.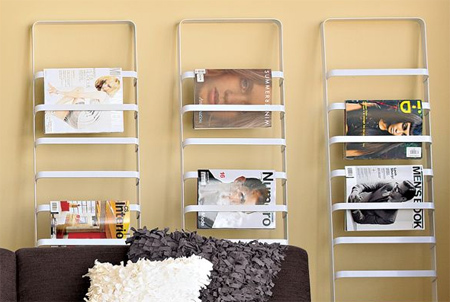 Illuzine Magazine Rack
Magazines hang on thin metal strips to create a floating effect.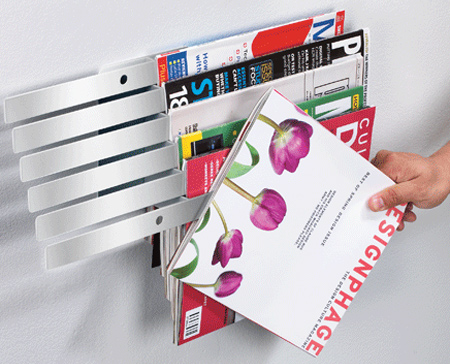 Magazine Lamp
Creative reading lamp doubles as a stand for your magazines. [more]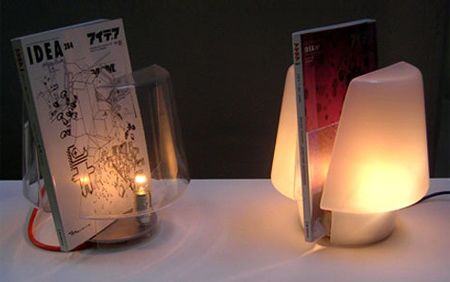 Magazine Bag
MagBag holder for magazines designed by Malin Lundmark.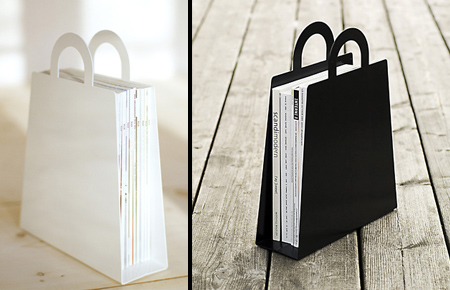 Magazine Hanger
Allows you to display your favorite magazines on the wall.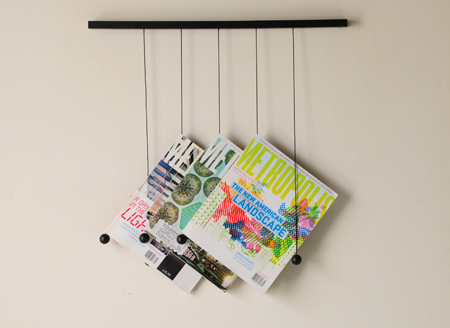 M Magazine Holder
Instantly adds style to your home and holds up to 10 magazines.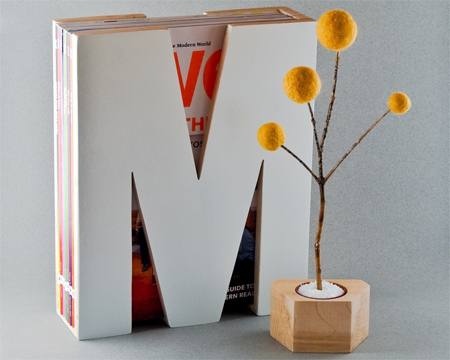 Chrome Magazine Rack
Stylish way to display and organise your collection of magazines.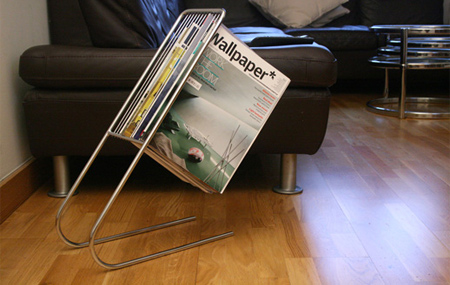 Also check out: Masks made from Fashion Magazines