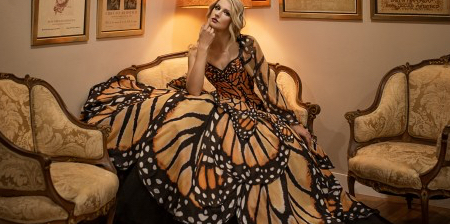 Stunning dress features eye-catching design with butterfly print and flattering drape that moves gracefully with your body.
Butterfly Dress designed by Bibian Blue handmade out of lightweight tulle and chiffon fabric.

It is meticulously crafted using traditional methods, including steel bones and satin lacing at the back.

The skirt consists of layers of tulle and chiffon printed with butterfly wings.

Butterfly dress can be customized in terms of color, length, and prints.

Unique dress is timeless and versatile, perfect for weddings and other memorable occasions.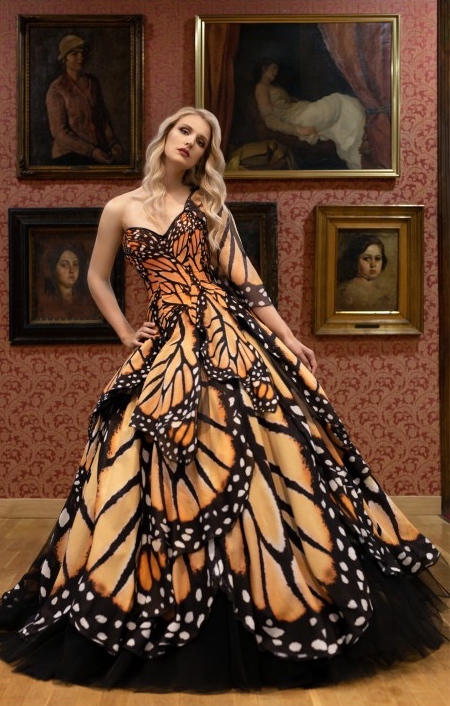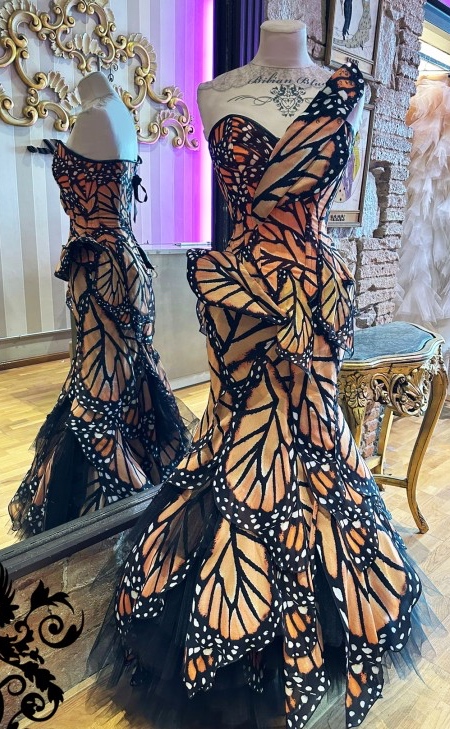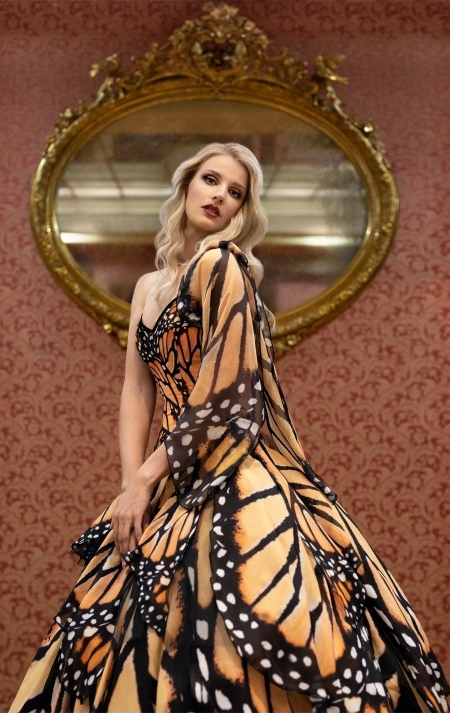 Also check out: 12 Creative and Unique Dresses