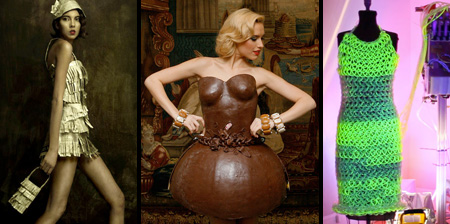 Collection of unusual, innovative, and creative dresses made by the world's most talented fashion designers.
Star Wars Dress
Unique dress created by a Star Wars fan from Vancouver, Canada.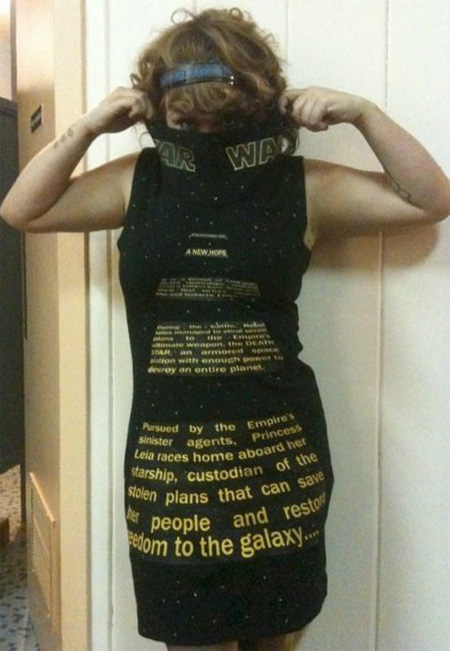 Matchstick Dress
Dress made of matches by 18-year-old student named Lily Faget.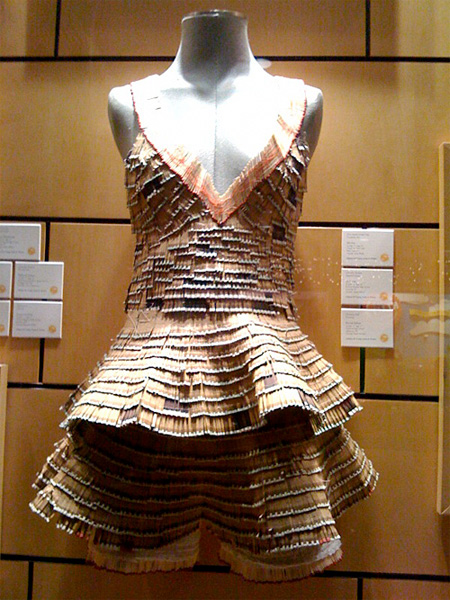 Paper Dress
Stylish dress created out of paper by fashion design students.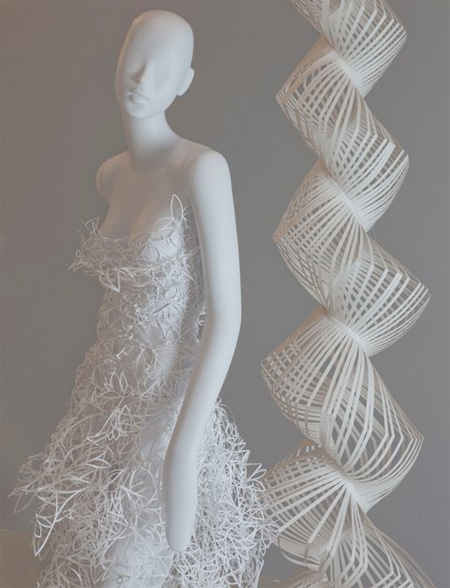 LED Dress
SKIN dress concept from Philips uses sensors to determine your feelings and then shows them with LED lights.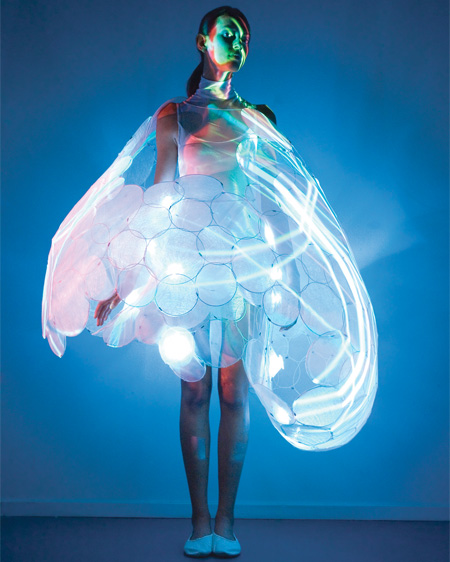 Italian designer Linda Schailon created a dress out of plant pots.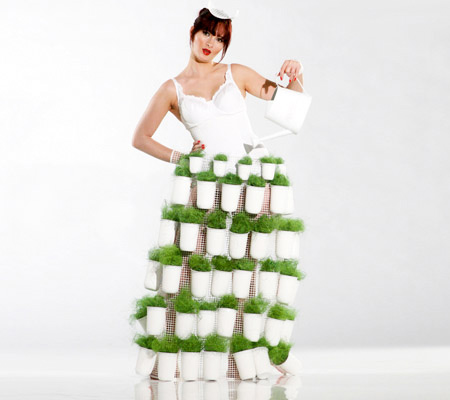 Rubber Band Dress
Cool dress created out of 14,235 rubber bands of various colors.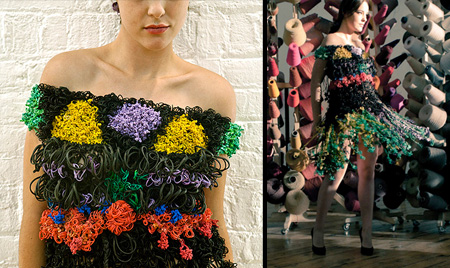 Flexible Concrete Dress
Prototype of the world's first air purifying dress created from pollution absorbing flexible concrete that was sprayed on the fabric.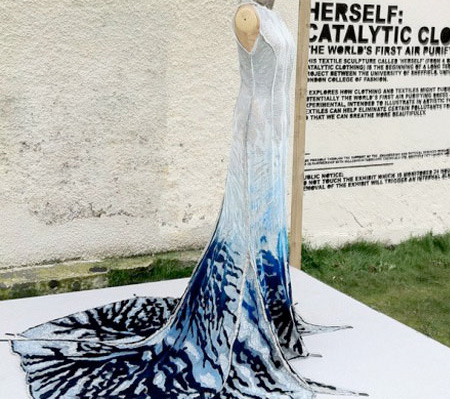 Leaf Dress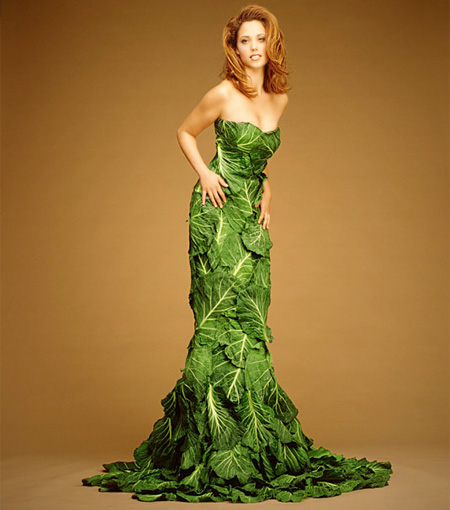 Dress created out of hundreds of clothespins by Sandra Backlund.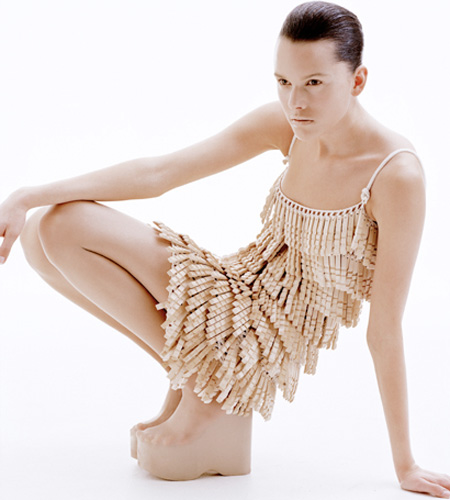 Newspaper Dress
Unique dress created by Amy M. Phillips and Fairlight Hubbard.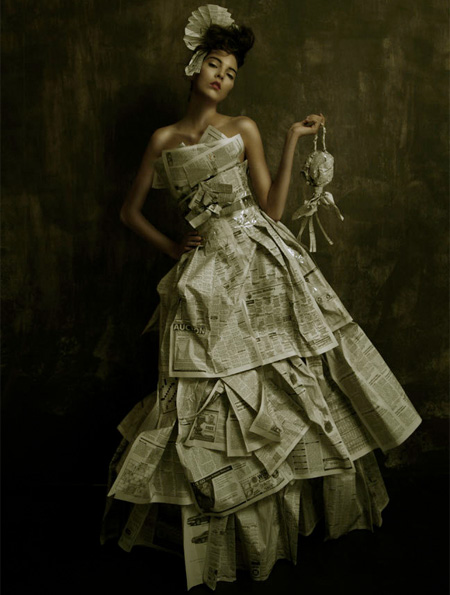 Chocolate Dress
Amazing edible dress created by German bakery group Lambertz.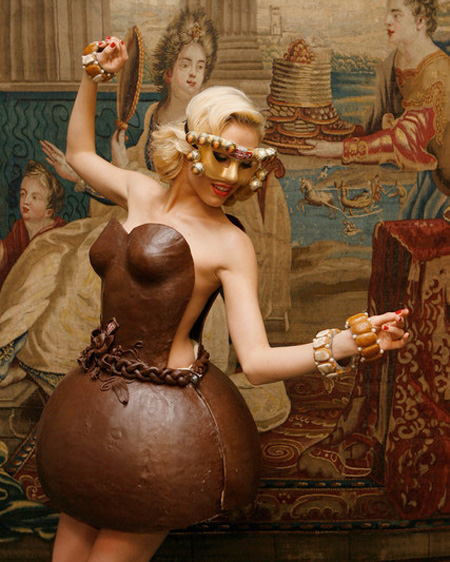 Fluid Dress
Innovative dress made out of fluid tubing powered by a pump.
For more weird dresses, check out: 10 Cool and Unusual Dresses