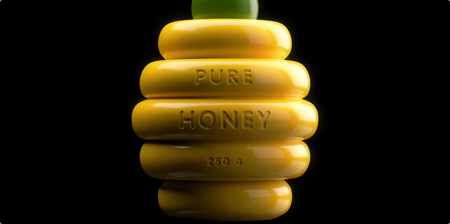 Reusable green and yellow honey packaging inspired by the golden ratio looks like a simple beehive and promotes sustainable consumption.
Pure Honey packaging designed by Eduardo del Fraile eliminates sharp edges and blends simplicity with functionality.

Honey container features basic geometric shapes, vibrant colors, and is made to preserve the taste and flavor of delicious honey.

Rounded design adds a touch of minimalistic charm to the kitchen shelf.

Upgrade your honey storage with Eduardo del Fraile's Pure Honey.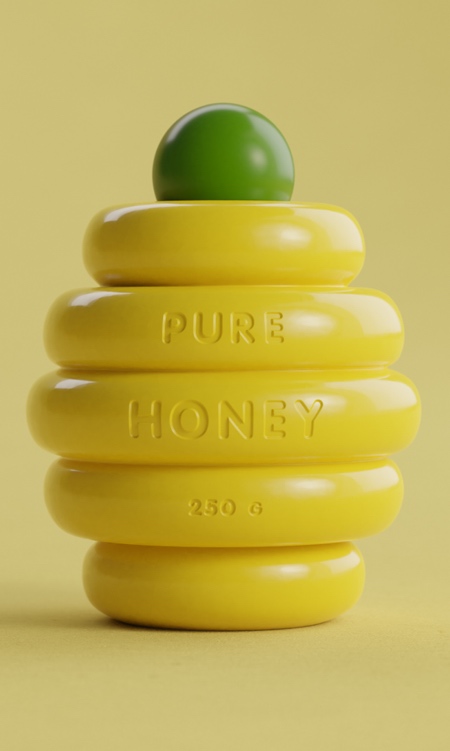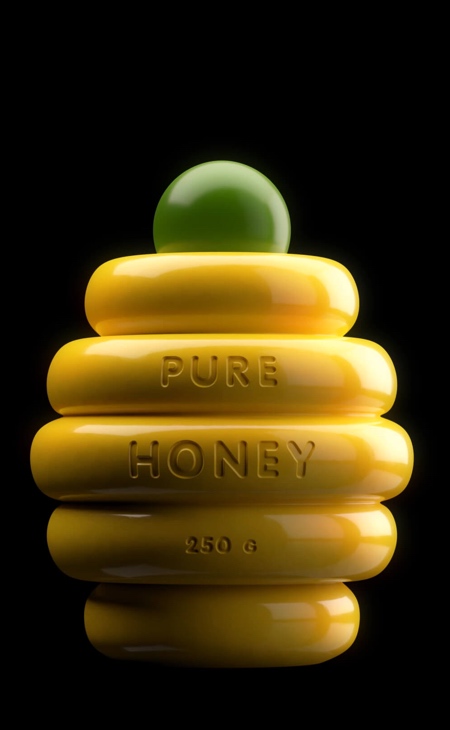 Also check out: BEEloved Honey Packaging