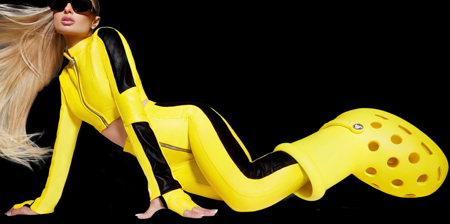 Crocs version of the unmistakable Big Red Boots is a mix of two popular and iconic styles that's impossible to ignore.
Vibrant evolution of the oversized Big Red Boot by MSCHF combines the recognizable silhouette with the distinct holes of Crocs footwear.

Sporting a yellow hue, the boot showcases a rubber shell with ventilation holes, and a pivoting heel strap featuring an embossed Crocs logo.

Creative fusion merges the classic Crocs hole pattern and strap design with the Big Red Boot.

Get ready to turn heads when you wear the MSCHF Big Yellow Crocs.

When Big Red Boots met Crocs, they decided to have a "hole" lot of fun!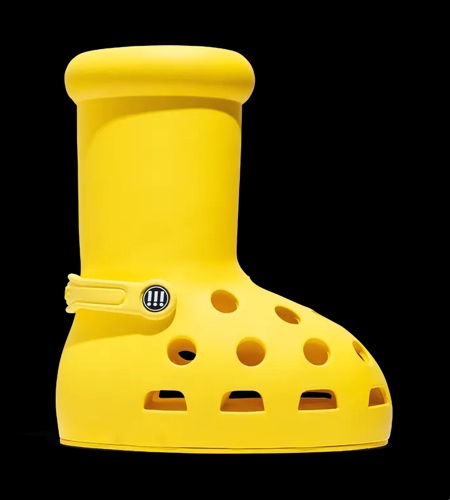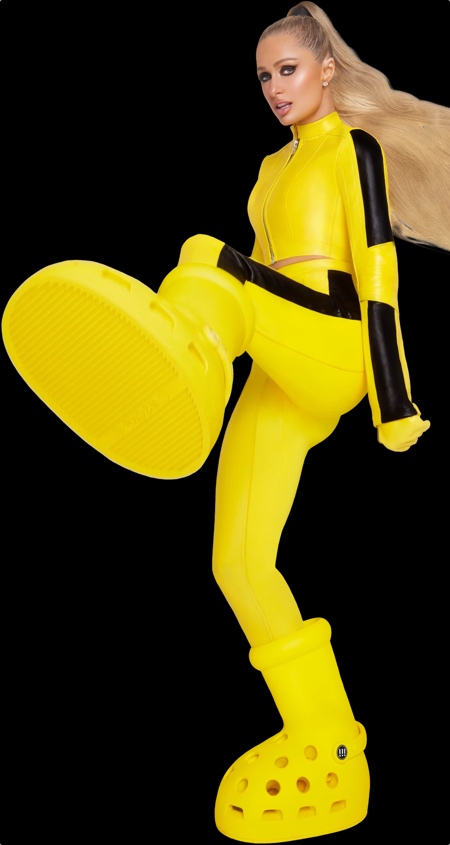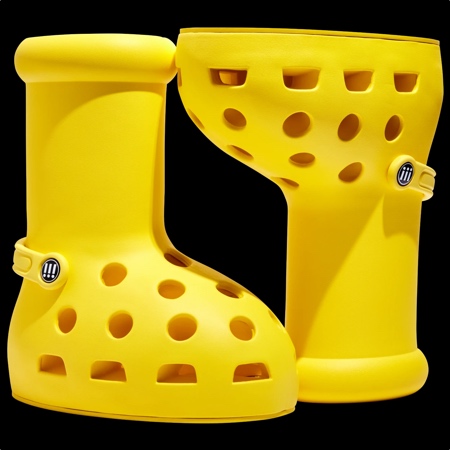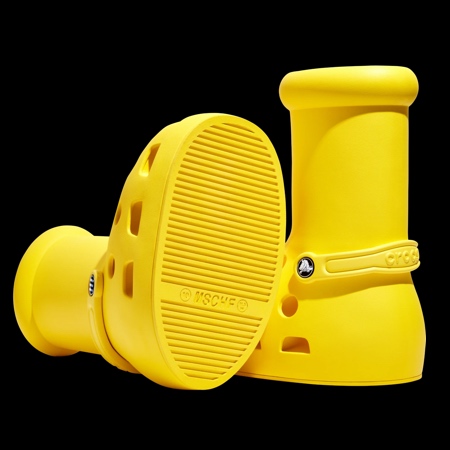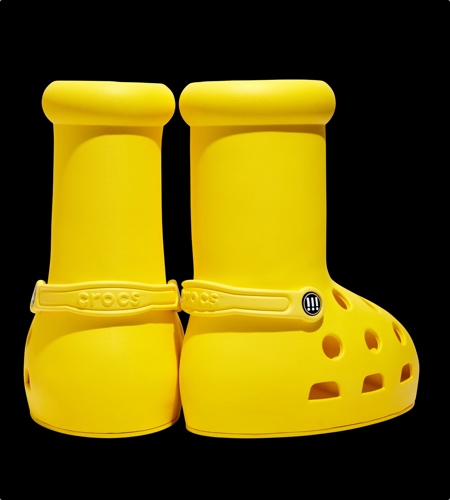 Also check out: Nike Crocs Shoes