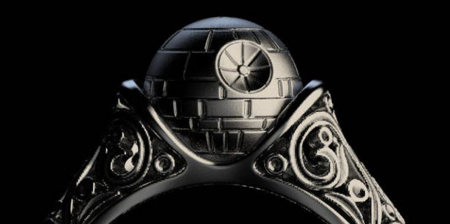 Star Wars inspired engagement ring with a Death Star in the middle is a galactic symbol of love that's out of this world.
Captivating masterpiece that blends the allure of the Star Wars universe with the sentiment of an engagement ring.

Nestled at its heart is a meticulously crafted Death Star centerpiece.

Death Star Ring handmade by AlienFormsJewelery comes in sterling silver, gold, or platinum. Customizable with your choice of gems.

Blast off into married life with the Death Star Ring. Join the dark side of engagement jewelry and bring balance to your relationship.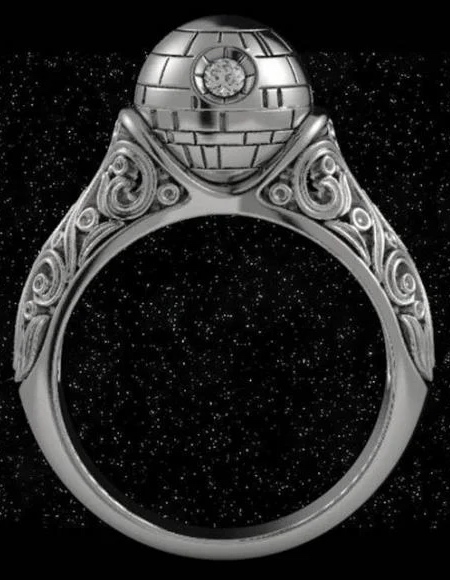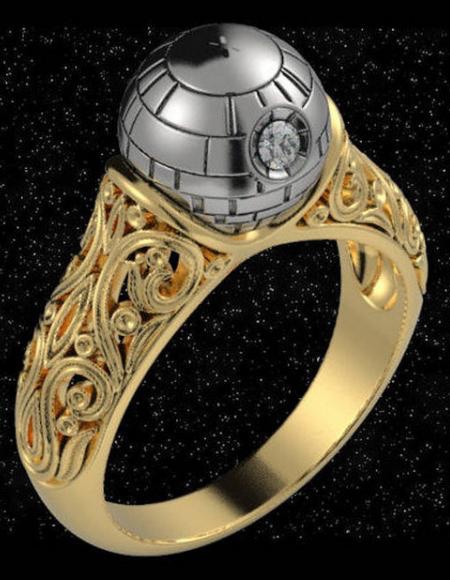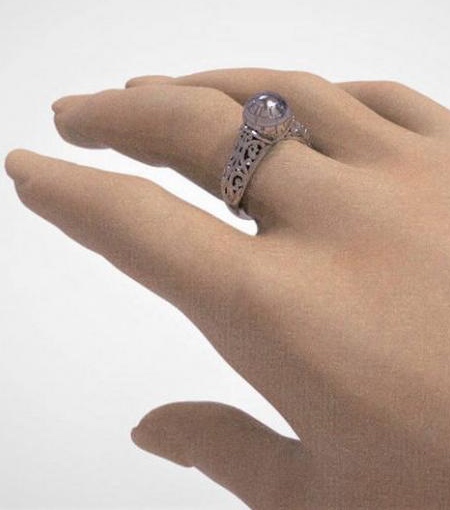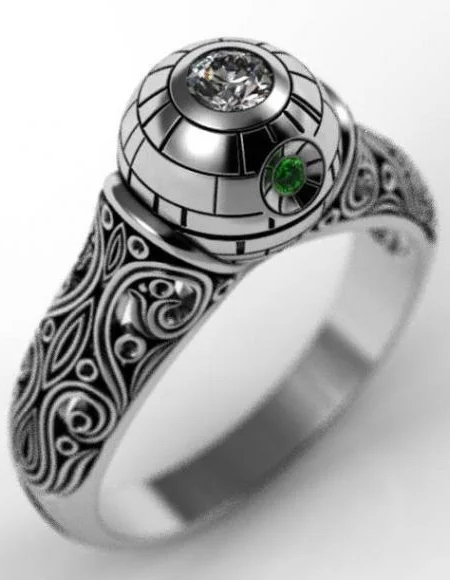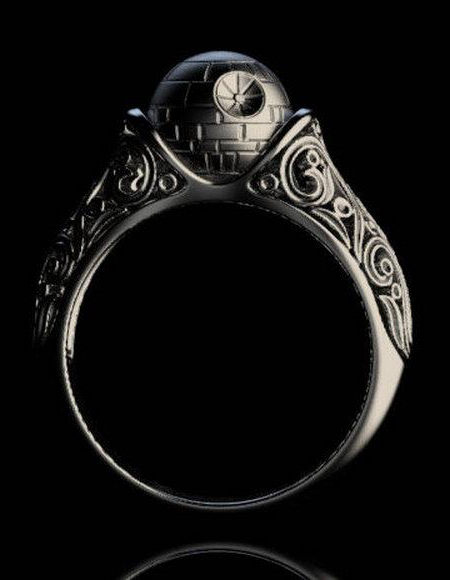 Also check out: Death Star Dress