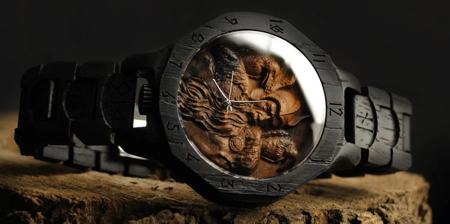 Unique watch made out of bog oak wood features miniature wooden portrait that pays homage to the Norse god Odin.
Odin Wooden Watch carved by Nordic Forces is a symbol of strength and wisdom. Perfect wristwatch for any modern Viking.

Elevate your style with a piece that connects you to the legendary past of the Vikings and their enduring legacy.

Odin's presence on your wrist serves as a constant reminder of the pursuit of knowledge and bravery.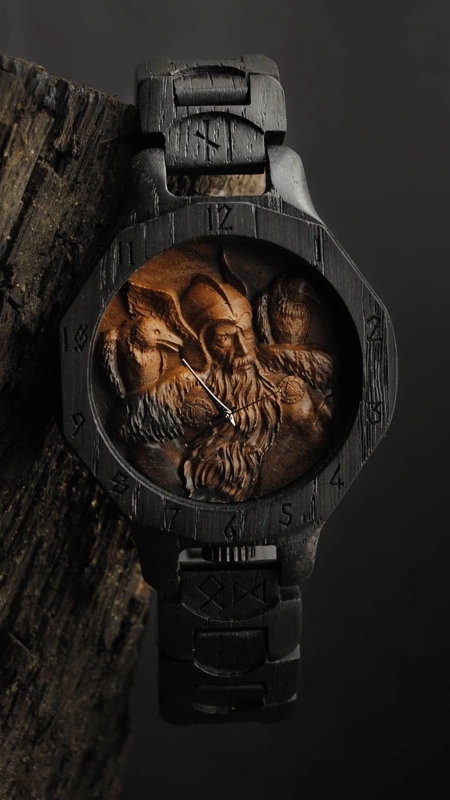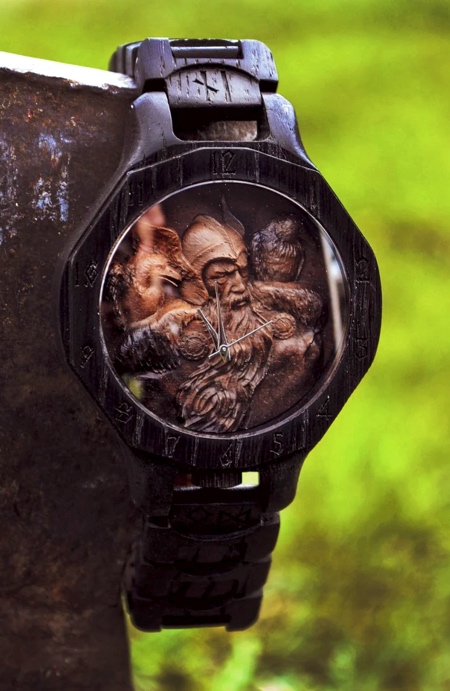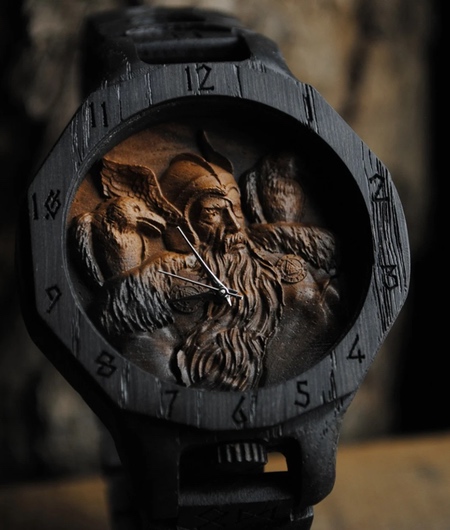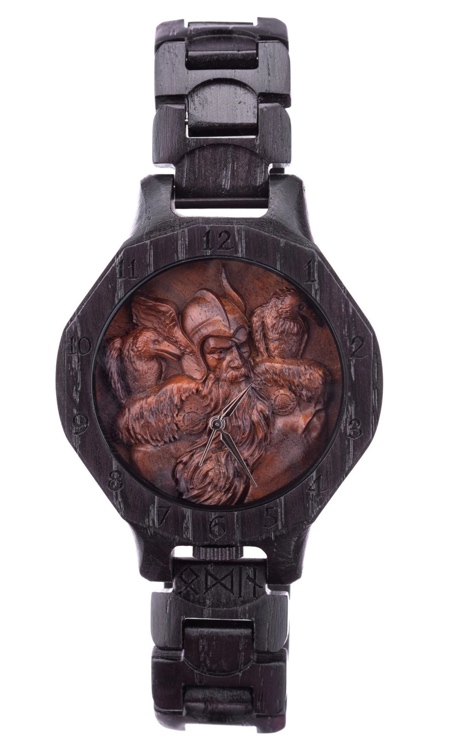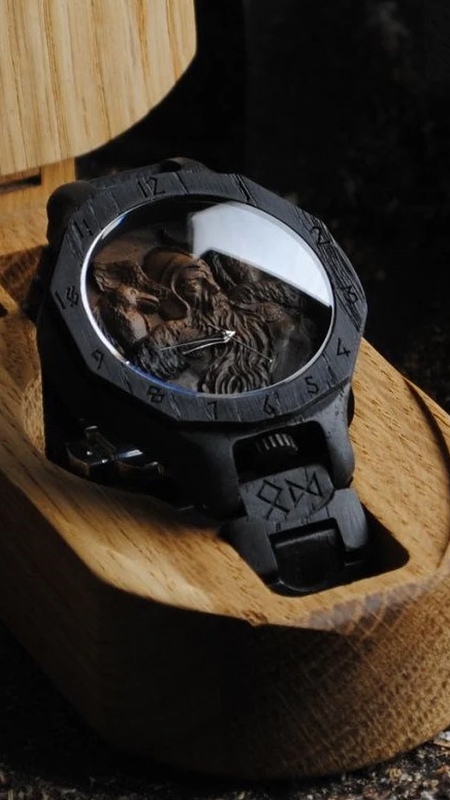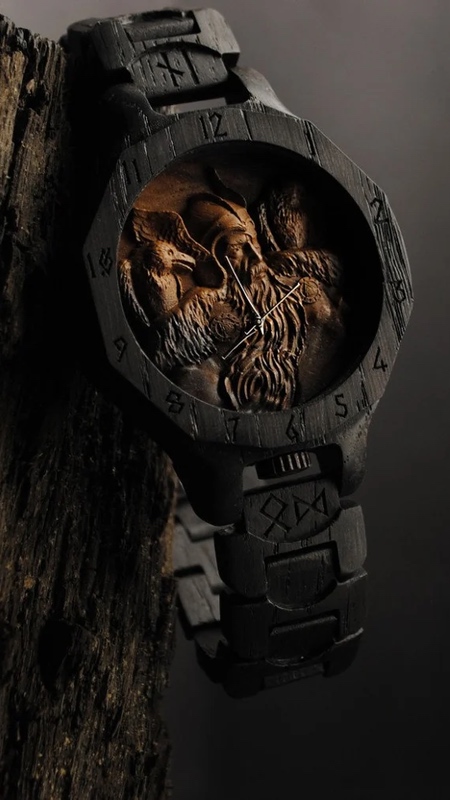 Also check out: Solar System Watch