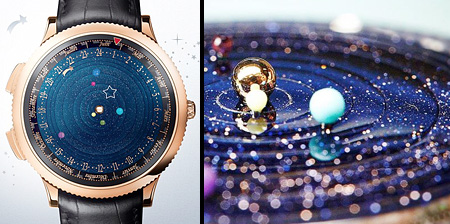 Beautiful watch designed by Van Cleef & Arpels shows the movement and exact position of the planets in our solar system.
Miniature planets orbit around the Sun in real time. It will take 365 days for the Earth to complete one full rotation. Falling star indicates the time.

Priced at only $245,000, the Midnight Planetarium wristwatch is a perfect Valentine's Day gift.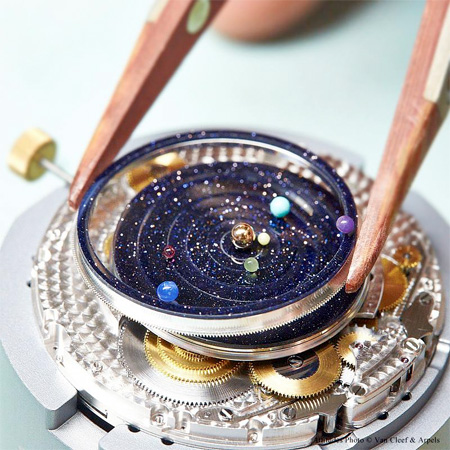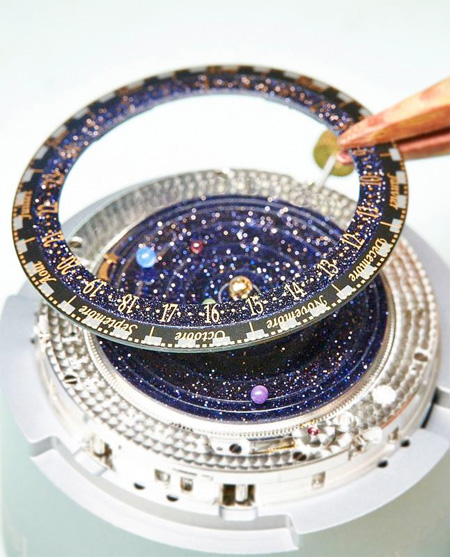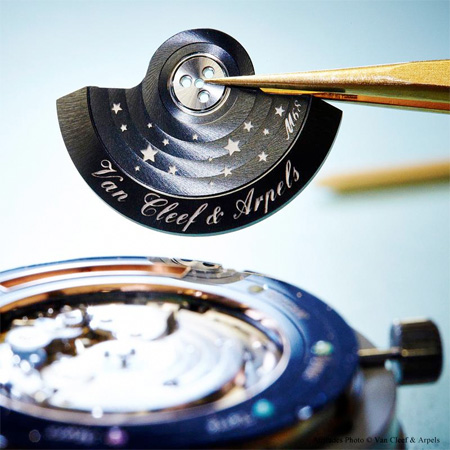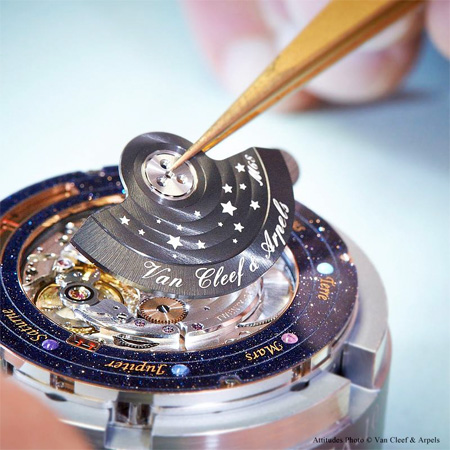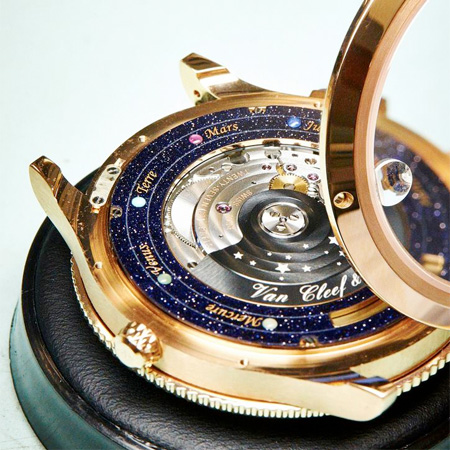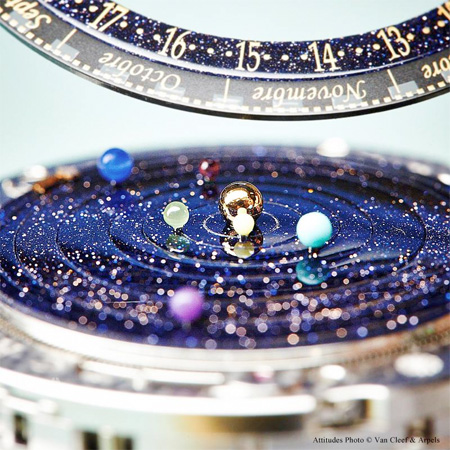 Also check out: Wooden Watches and Watch Parts Motorcycles