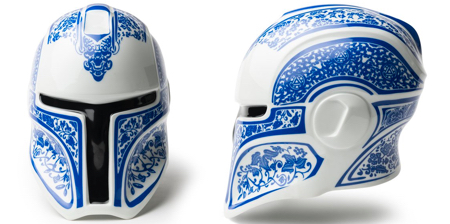 Unique helmet inspired by Iron Man and The Mandalorian crafted out of blue and white porcelain is ready for display in your home or office.
Original artistic creation by Discommon Goods beautifully blends the Mandalorian and Iron Man aesthetics.

While it wasn't initially designed to be worn, it might just fit your head.

If you ever wondered what happens when Iron Man and The Mandalorian have a pottery date night, look no further than this Porcelain Helmet.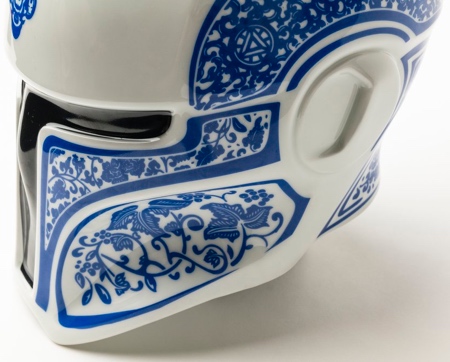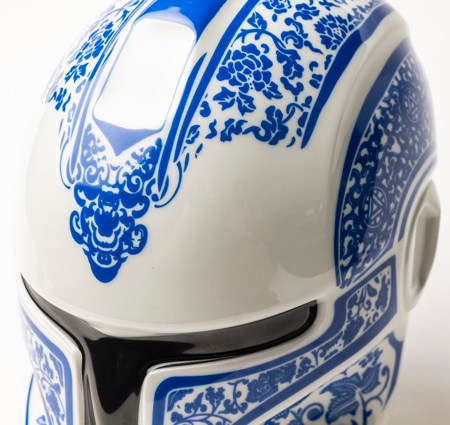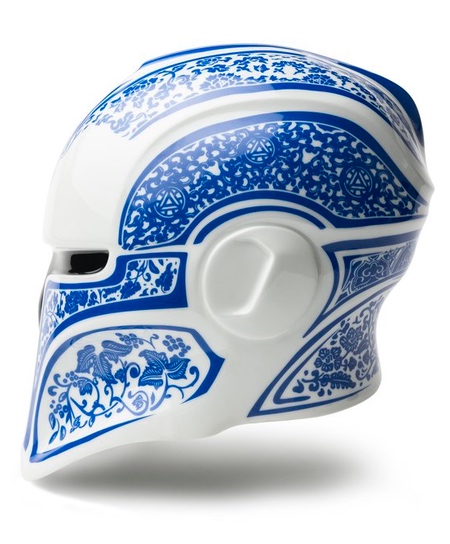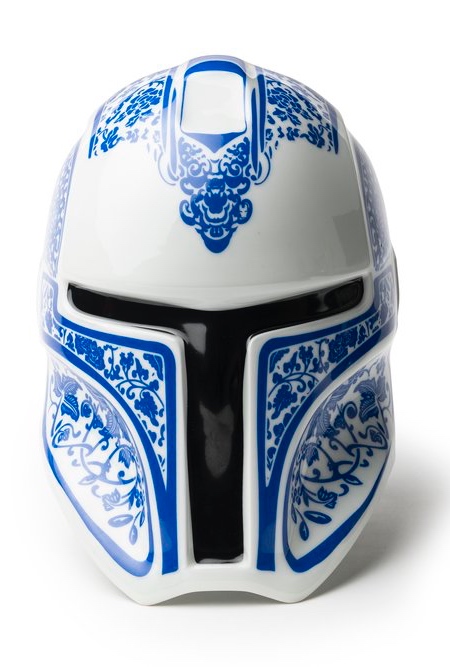 Also check out: 3D Printed Mandalorian Helmet