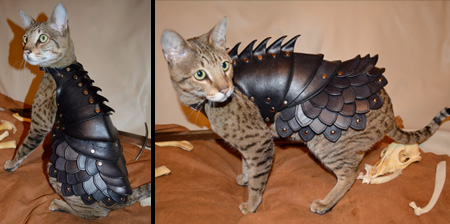 Beautiful leather armor will transform your cat into a brave and unstoppable warrior that will protect your home from invaders.
Fully articulated body suit allows unimpeded movement and shields the cat from attacks. Can also be used as a Halloween costume.

Handmade by Schnabuble, cat battle armor is flexible and comfortable.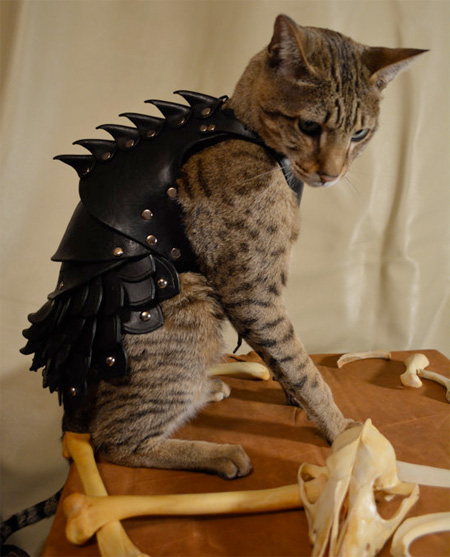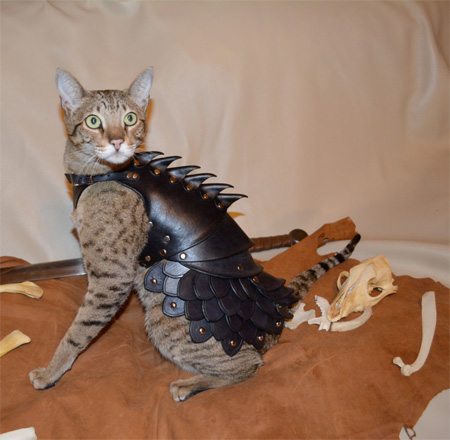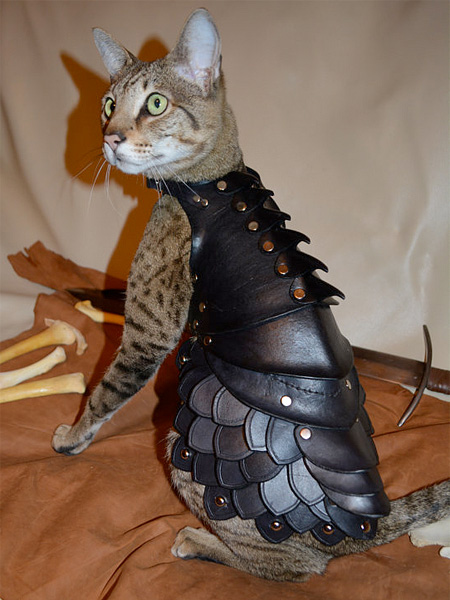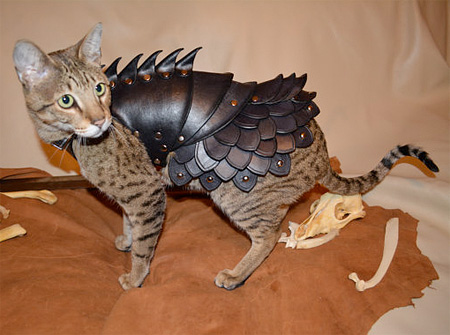 Also check out: AT-AT Dog Costume and Knight Armor Hoodies