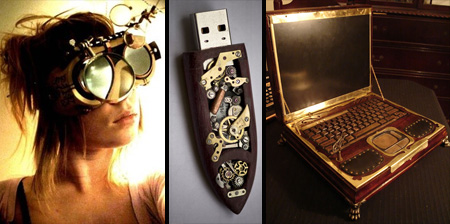 Steampunk is a sub-genre of fantasy and speculative fiction set in an era or world where steam power is still widely used. This post showcases creative gadgets and designs styled in a steampunk fashion.
Steampunk PS3
Beautiful steampunk styled Playstation 3 mod created from old radio valve, a pipe valve, a pressure gauge, and assorted plumbing parts.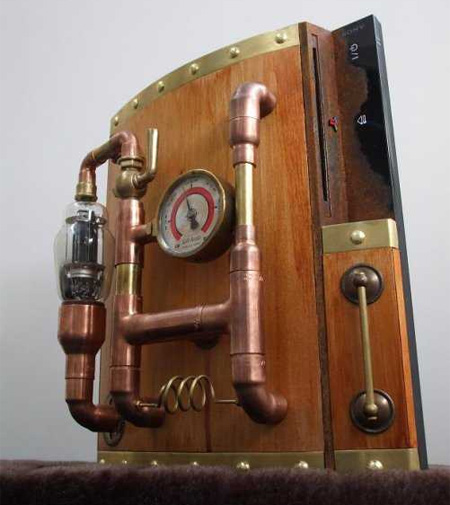 Steampunk Segway (Legway)
A self balancing, human powered, steampunk styled, Segway.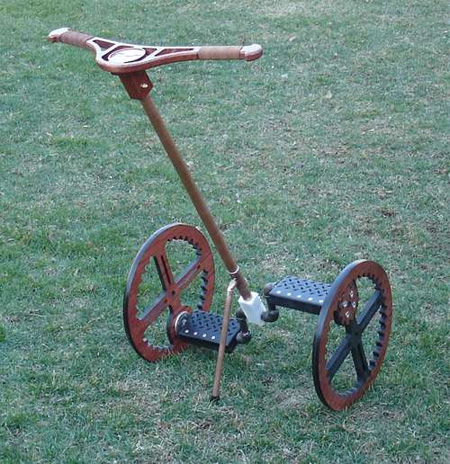 Steampunk Computer Mouse
Amazing steampunk computer mouse created by a Russian modder.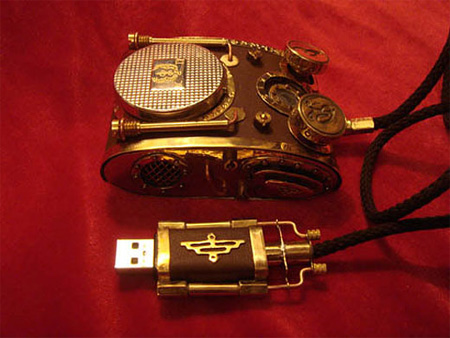 Steampunk iPod Mini
Creative steampunk iPod hand crafted from brass, copper and oak.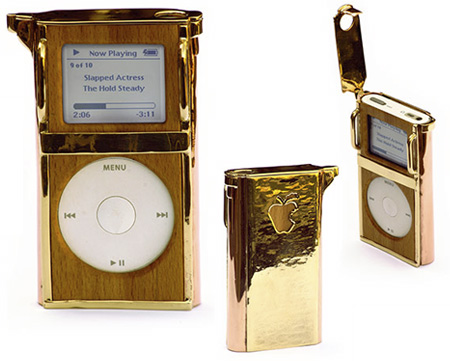 Steampunk Laptop
This may look like a Victorian music box, but inside this hand crafted wooden case lives a Hewlett-Packard ZT1000 laptop.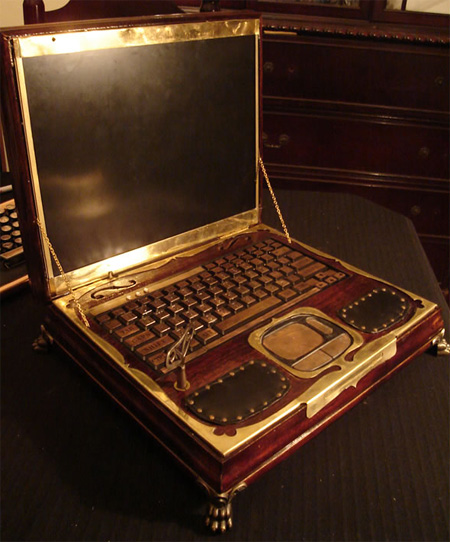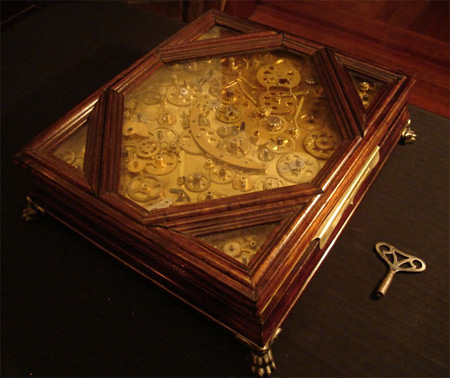 Steampunk Headphones
"Mechanical aural communication device" by Chris from Chicago. [more]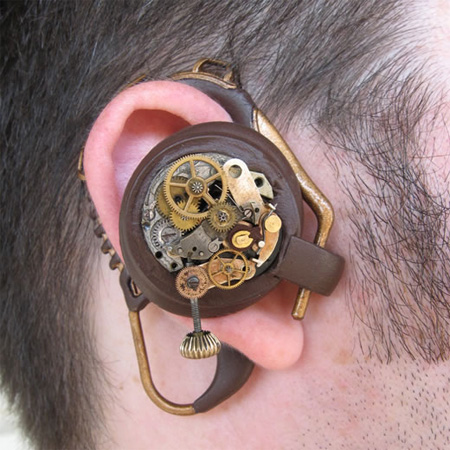 Steampunk Watch
Creative handmade steampunk watch design by koisuruusagi.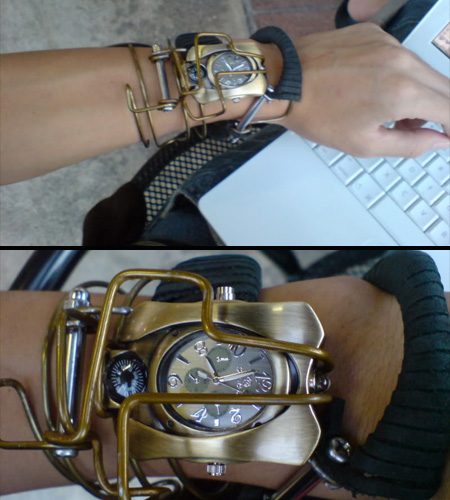 Steampunk USB Flash Drive
When in use, this creative 16GB USB memory drive glows green from underneath the gears –  giving the key a good sense of movement. [more]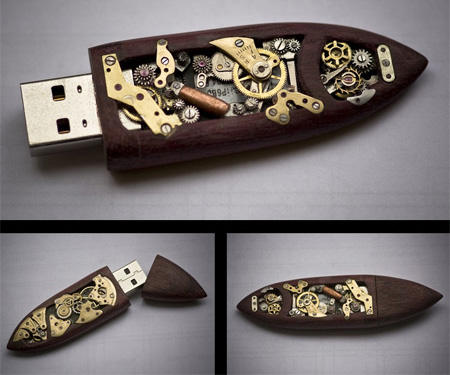 Steampunk Computer Keyboard
Beautiful steampunk computer keyboard design by Jake von Slatt. [more]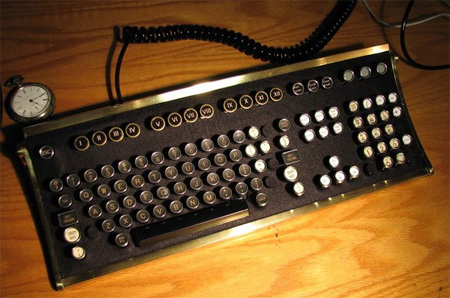 Steampunk Guitar
Nautilus guitar inspired by the 20,000 Leagues Under the Sea film.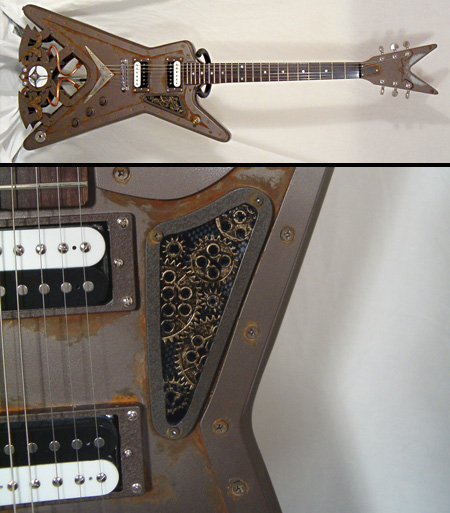 Steampunk LCD Monitor
Dell 1907FP LCD monitor turned into a cool steampunk creation.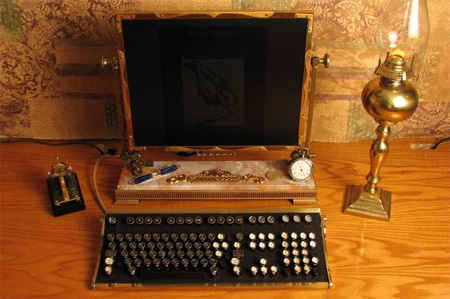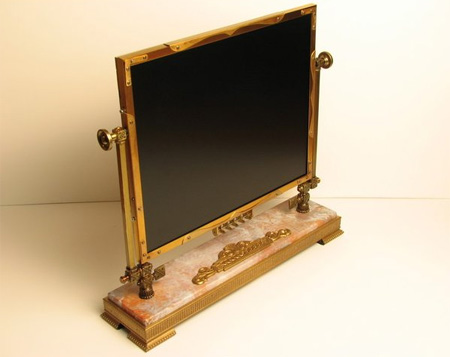 Steampunk Goggles
These unique goggles are made from durable plastic base, hand painted evenly, and have been affixed with fully adjustable 5 lens system.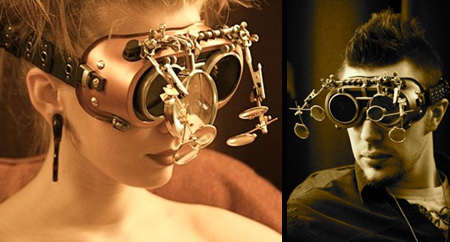 For more cool designs, check out: 14 Amazing Steampunk Creations