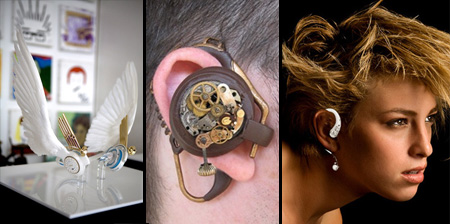 Collection of unusual headphones, earphones, headsets and earbuds that will help you listen to your music in style.
Simply unzip your earphones when you want to use them, and afterwards, zip them back up for storage.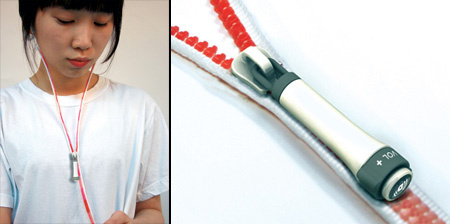 Ripple Headset
This unique headset clips onto your earlobe rather than being suspended over your ear. This allows it to have a clean minimal style.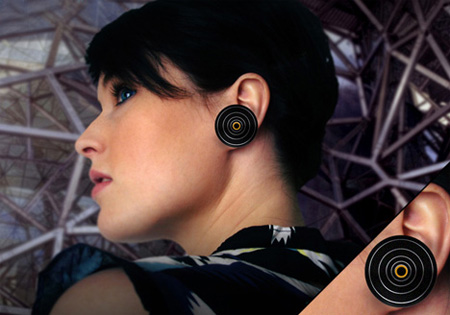 Thriller Headphones
Graveyard Shift headset designed by Johnny Lighthands, inspired by Michael Jackson's Thriller.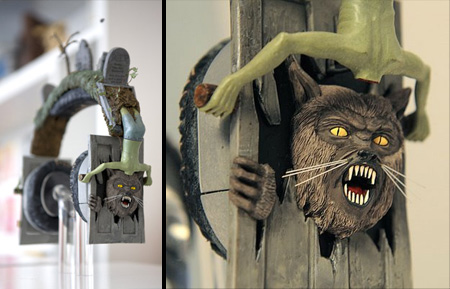 Semicircle Headphones
Wearing headphones or earbuds can block out too much of the world sometimes and cause accidents. Semi-Circle Headphones make it so you can listen to music without blocking out background noise.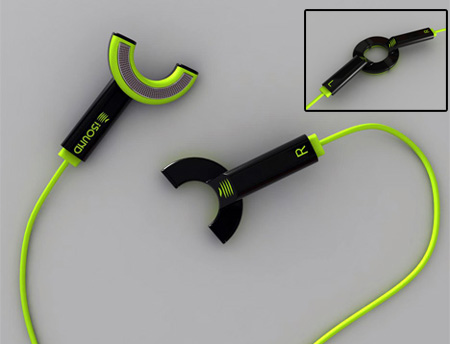 DEOS Diamond Earphones
Titanium earphones encrusted with coloured diamonds using the latest in casting technology, can cost between $4,500 to $60,000 a pair.

I'm Flying Headset
Unique headset design by Rodshakur, inspired by R Kelly's track I Believe I Can Fly.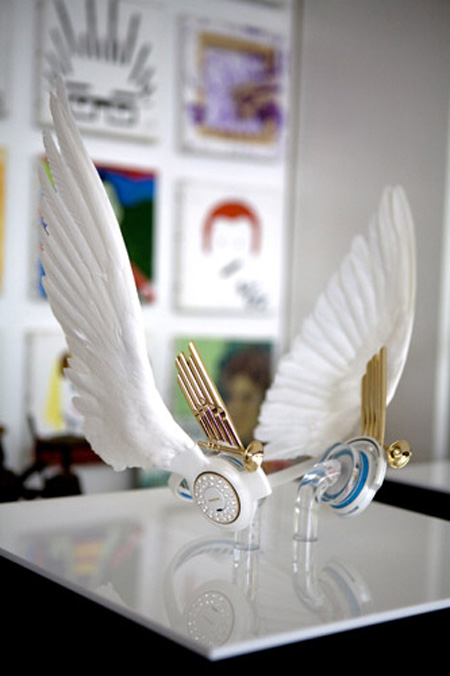 M&M Earbuds
M&M's stereo earbuds by Maxell deliver sweet sounds to your ears. The signature M and round shape of the earbuds emulate the candy everyone knows and loves.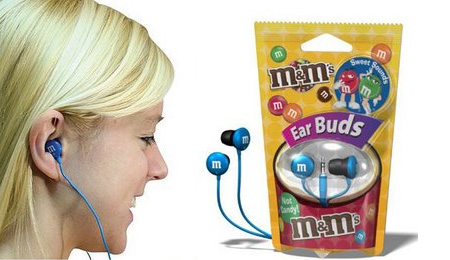 Transformers Headphones
Creative headphones from Japan can be transformed into a robot.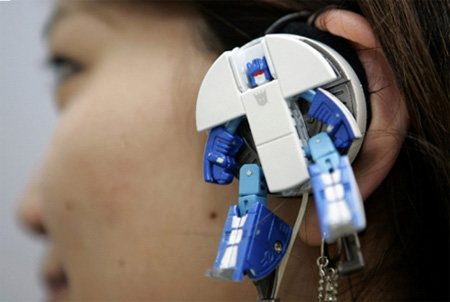 Wooden Headphones
Unusual headphones made out of nine layers of varnished plywood.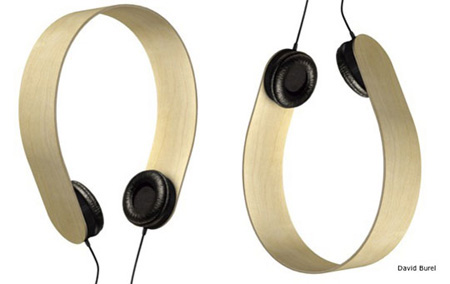 Robot Rock Headset
Headset by G Smith, inspired by Daft Punk track Robot Rock.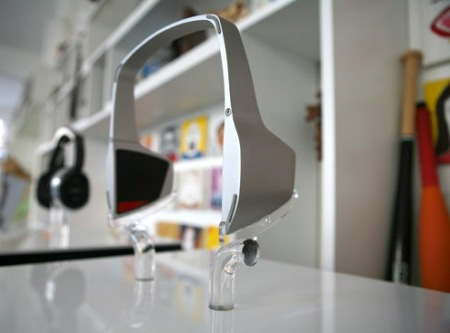 Solar Powered Headphones
One hour of sunlight should provide more than 2.67 hours of running time for the headphones when operating on maximum volume.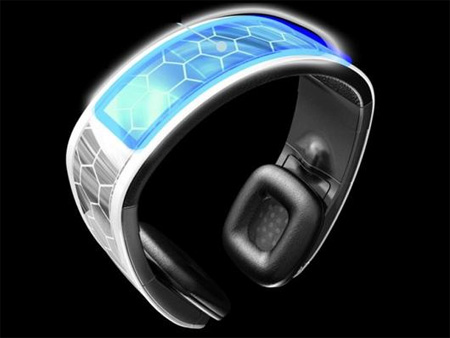 Magnetic Earphones
Thanko's Sounds Live magnetic earphones, like earrings, just have to be clipped to an earlobe.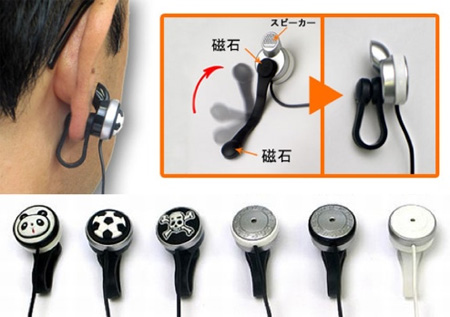 Pieces of Jewelry Earphones
Beautiful "pieces of jewelry" earphones from Russia go well with the exquisite clothes that you wear.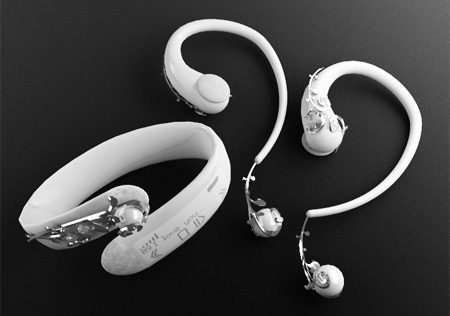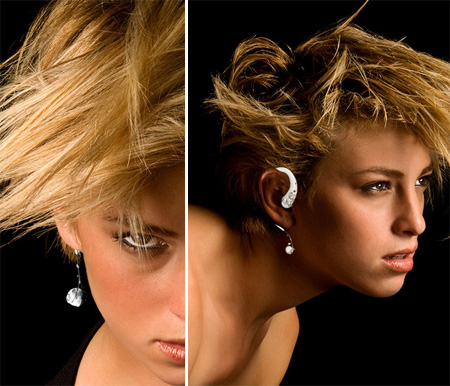 Zip Lock Earphones
Designed by Seon-Keun Park, these earphones work just like Ziploc storage bags.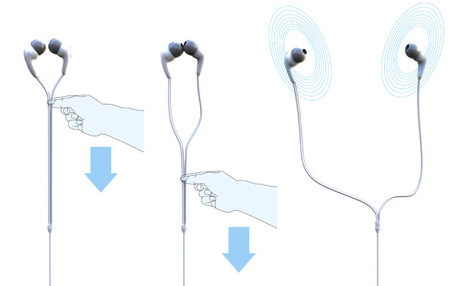 Steampunk Headset
Chris from Chicago is the creator behind this cool looking piece of art named "mechanical aural communication device".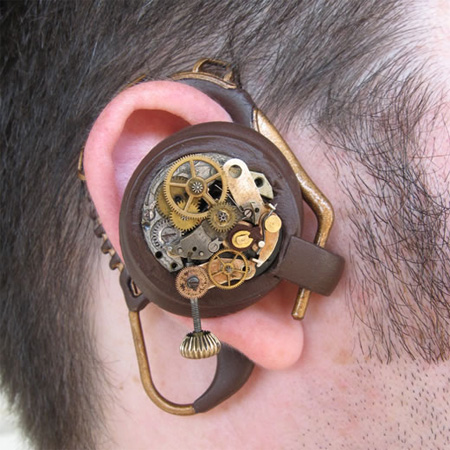 Blinx LED Headphones
Both earbuds and the In-Line battery module contains 3 blue sound responsive LED lights which pulse in tune to your favourite music.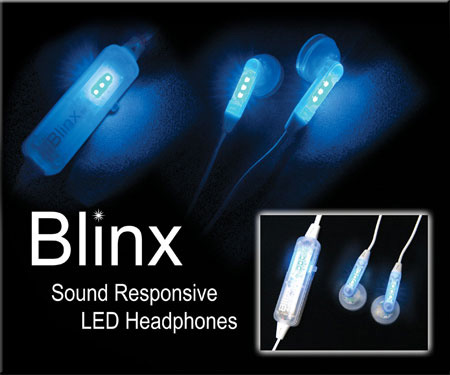 Concept design by Yoonsang Kim from South Korea allows you to interlock earphones behind your neck when they are not in use.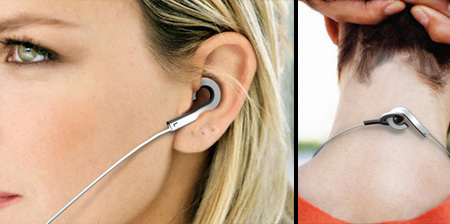 Also check out: Slug and Snail Earphones