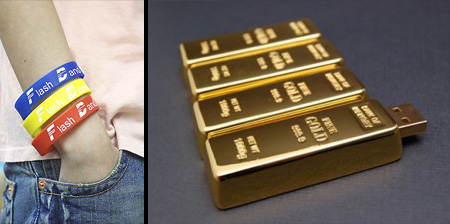 Collection of unusual and creative USB flash drives that will help you transfer your files in style.
Mechanical USB Flash Drive
When in use, this handmade 16GB USB flash drive glows green from underneath the gears giving the key a good sense of movement.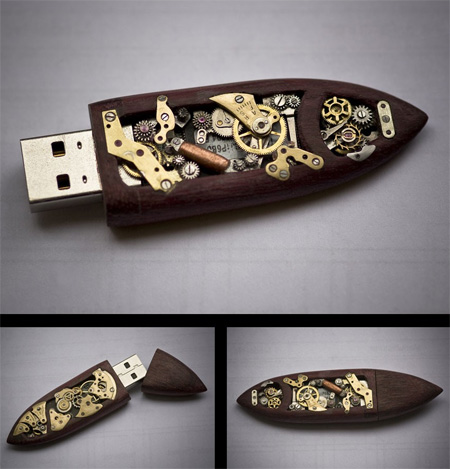 Canon 5D Mark II USB Flash Drive
4GB USB flash drive in the shape of EOS 5D Mark II digital camera.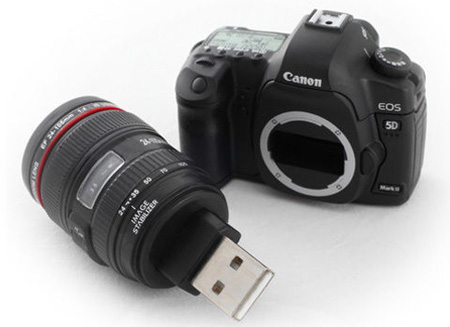 Cereal Spoon USB Flash Drive
Unusual flash drive created from Bran Flakes cereal, a silver spoon, and lots of glue.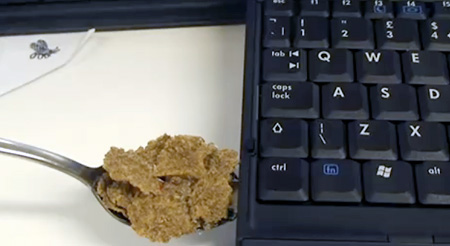 USB flash drive designed to look like an ordinary wooden clamp.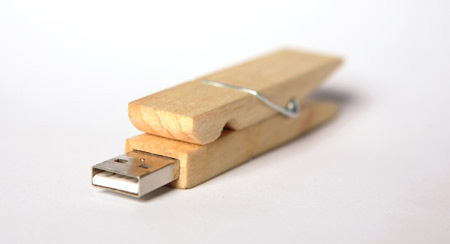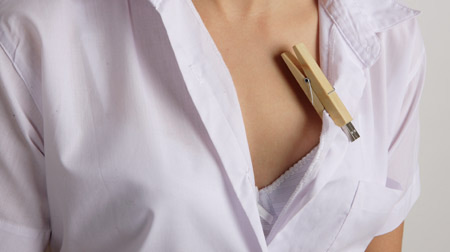 Taco Bell Border Sauce USB Flash Drive
USB flash drive inspired by Taco Bell Border Sauce packets.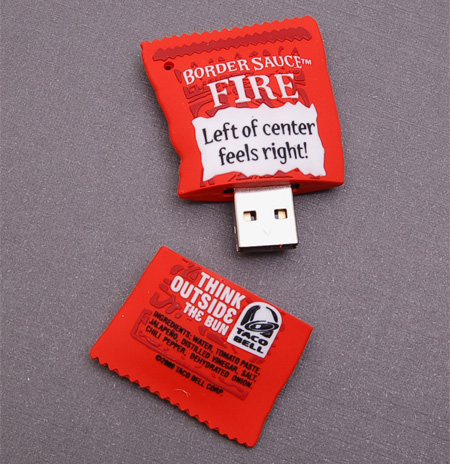 Transforming USB Flash Drive
This flash drive will make a great gift for any Transformers fan. [buy now]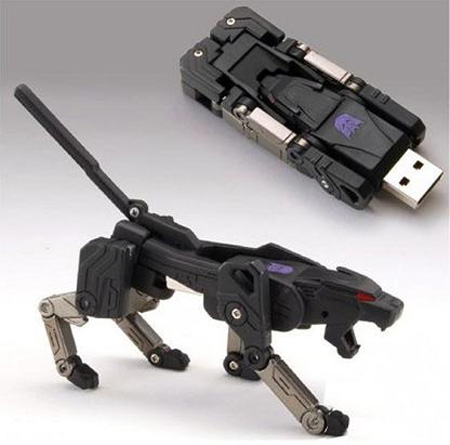 Ninja Star USB Flash Drive
Awaken the inner Ninja in yourself with this Shuriken shaped USB Thumb Drive.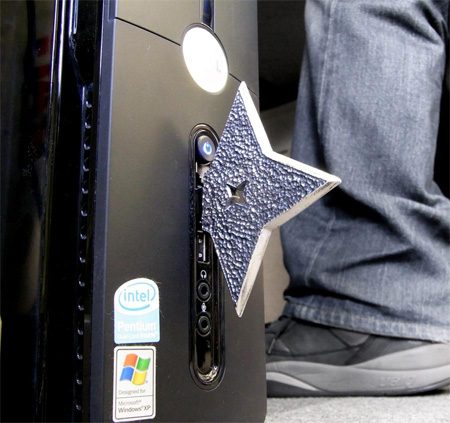 Bacon USB Flash Drive
Creative flash drive design inspired by bacon. Mmmmm, bacon! [more bacon]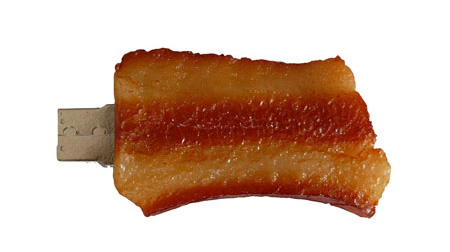 Gold Brick USB Flash Drive
This gold brick USB flash drive will surely impress your coworkers.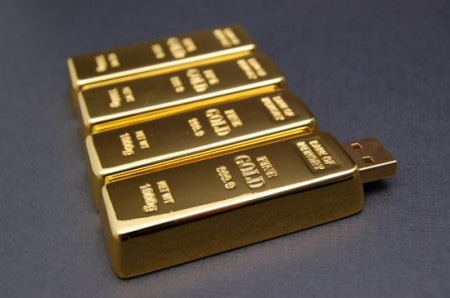 Lipstick USB Flash Drive
Custom USB flash drive created from a real lipstick.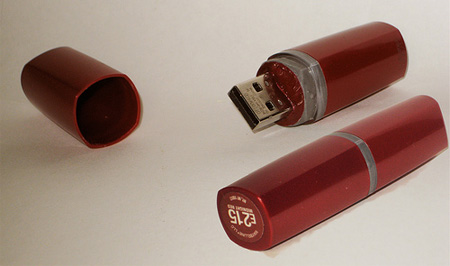 Surfboard USB Flash Drive
USB flash drive with creative surfboard design and colorful graphics.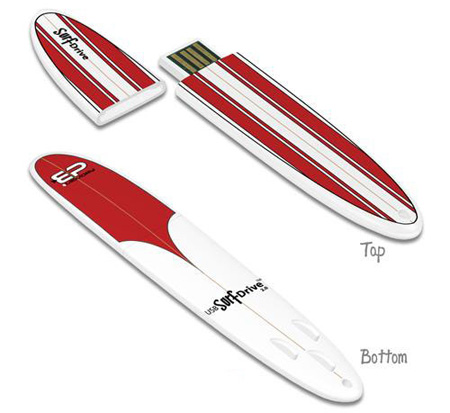 Wooden Cross USB Flash Drive
Custom made USB flash drive shaped like a wooden cross.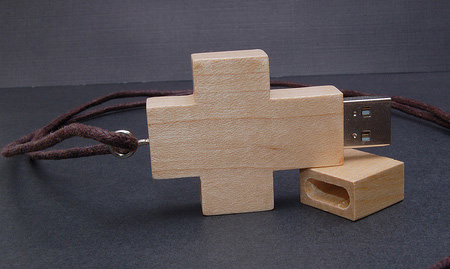 "Nailed" USB Flash Drive
The USB Nail is a 2GB flash drive shaped like a giant nail. It costs about $46 and is sure to get a rise out of the IT department.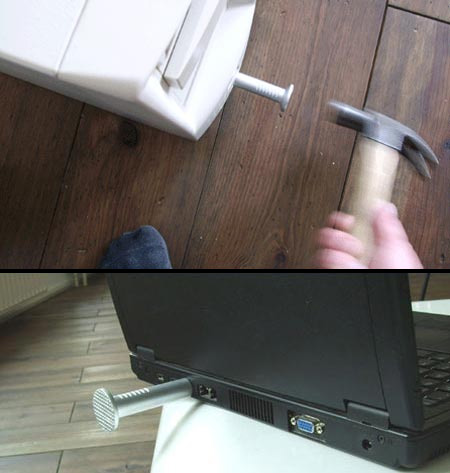 Sushi USB Flash Drives
Do you like Sushi? Then you will love these Sushi USB flash drives. [more]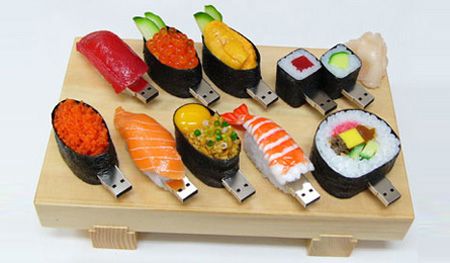 Wristband USB Flash Drive
Fashionable mass storage device that you can wear wherever you go and your data and information will be there whenever you need.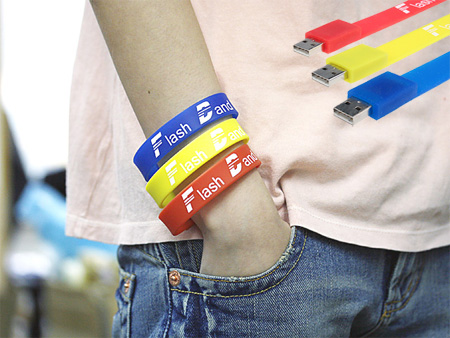 Also check out: 14 Creative USB Flash Drives