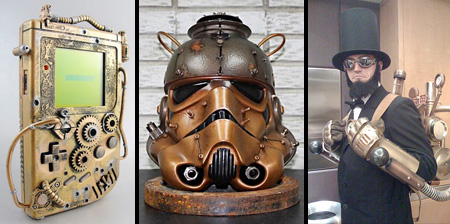 Wonderful creations inspired by the Steampunk sub-genre of science fiction.
Steampunk Monitor
Beautiful computer monitor comes with two useful drawers.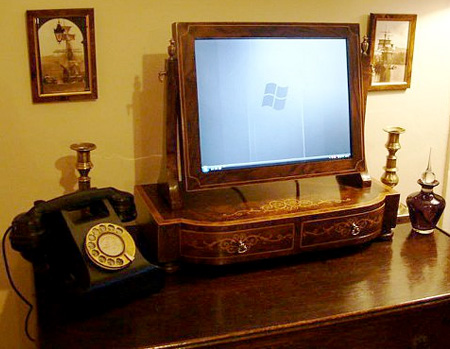 Steampunk Gun
Cool weapon made out of plastic, paint, and other Steampunkery.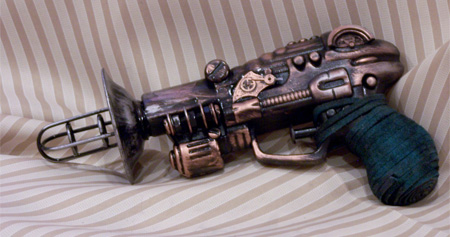 Steampunk Flash Drive
USB flash drive with 2GB of storage handcrafted out of copper.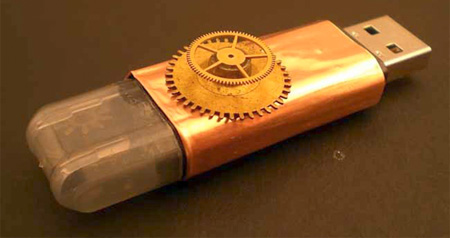 Steampunk Motorcycle
Custom motorcycle builders Ferry Clot are a fans of Steampunk Art.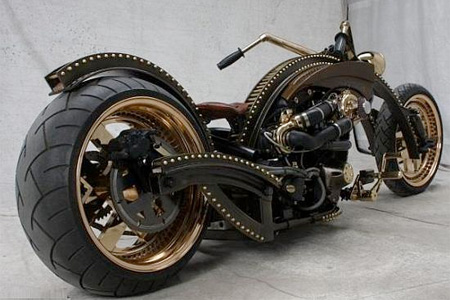 Steampunk Car
Stream Trunk Industries created Steampunk themed Rat Rod car.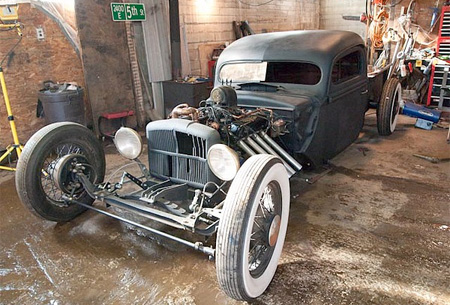 Steampunk Bike
Recumbent bicycle constructed from scratch by Alan and Eric.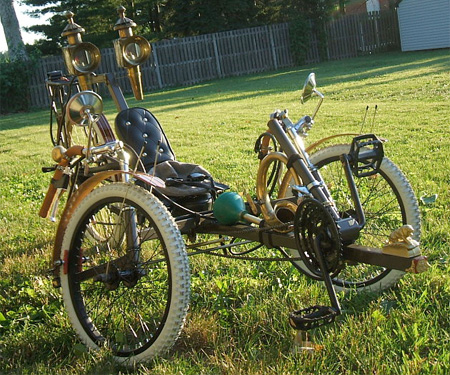 Steampunk Ring
Steampunk jewelry perfect for cosplay made by Catherinette Rings.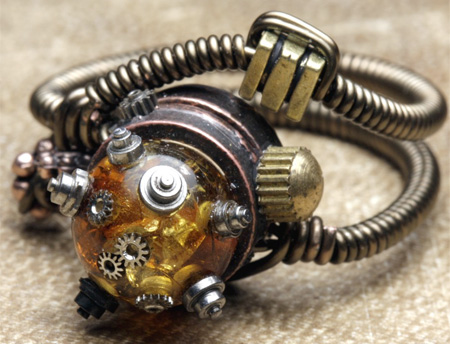 Steampunk Glasses
Stylish pair of glasses designed for lovers of Steampunk fashion. [more]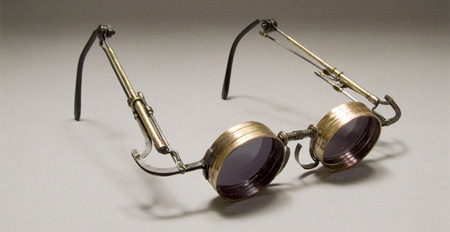 Steampunk iPhone Dock
Hand sculpted iRetrofone by Scott Freeland fuses art with function.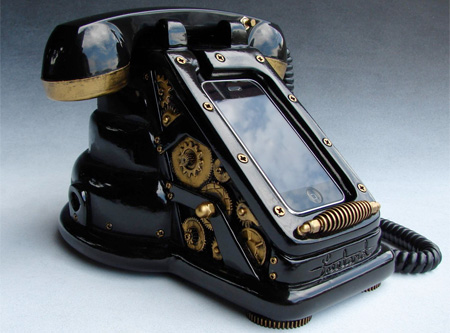 Steampunk iPhone Case
Beautiful case for the Apple iPhone was handmade from real wood. [more]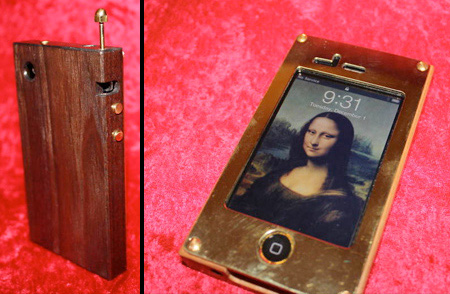 Steampunk Lamp
One of a kind lamp created from solid cast brass and glass.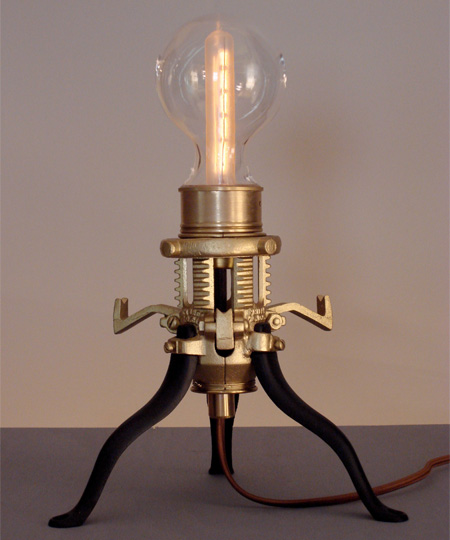 Steampunk Abe Lincoln Costume
Unique Abraham Lincoln inspired costume made for DragonCon.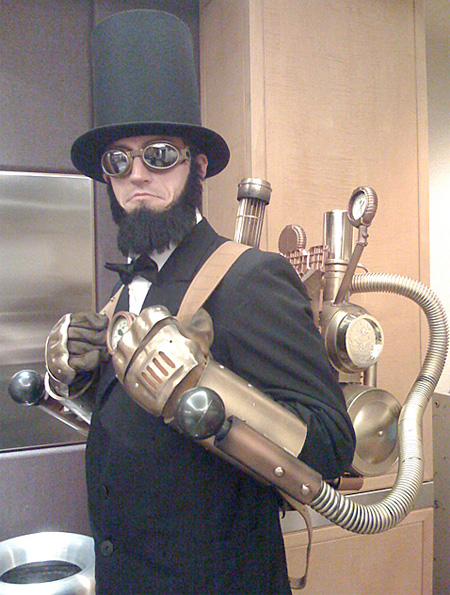 Steampunk Gameboy
Creative skin for Nintendo's 8-bit handheld video game system.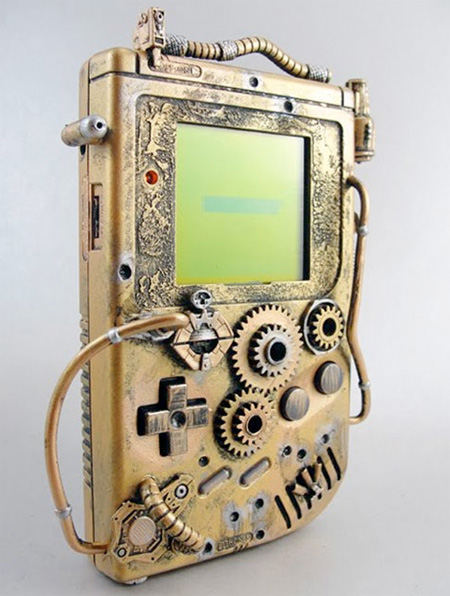 Steampunk Stormtrooper Helmet
Cool helmet combines the worlds of Star Wars and Steampunk Art.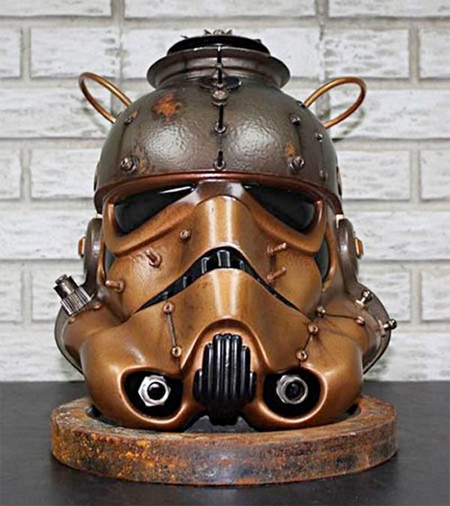 For more creations, check out: 12 Steampunk Gadgets and Designs