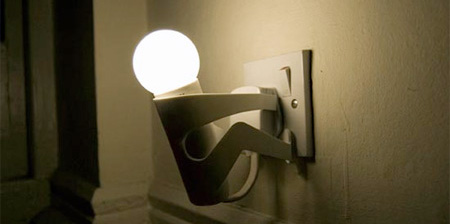 Collection of creative and unusual lamp designs from around the world.
Math Based Lamp
To turn it on, you have to solve a randomly generated math problem. Don't fret, it's set on chalkboard for the numerically challenged.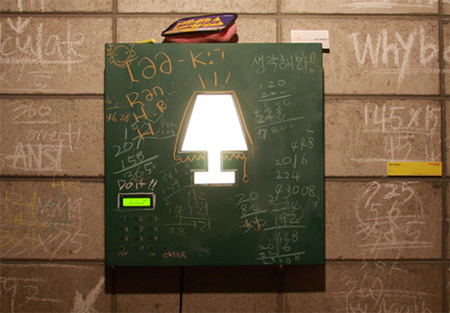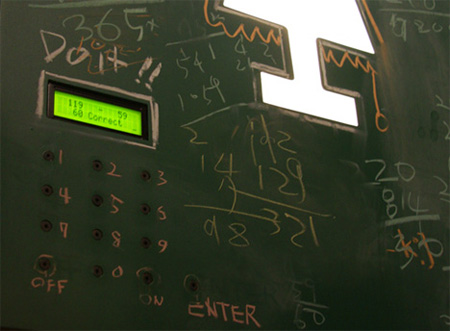 Wet Lamp
The WET Lamp is an elegant and playful series of glass lamps with an alluring water-submerged light bulb at its center. When a thin silver rod is slid into the water, the WET Lamp turns on and becomes progressively brighter as the rod is submerged.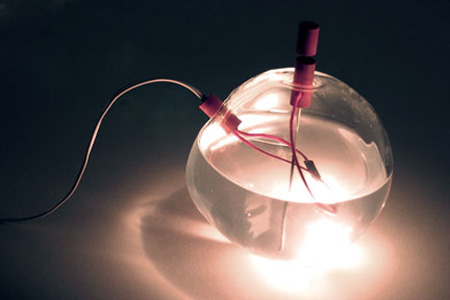 Reading Lamp
Lamp and magazine-stand in one.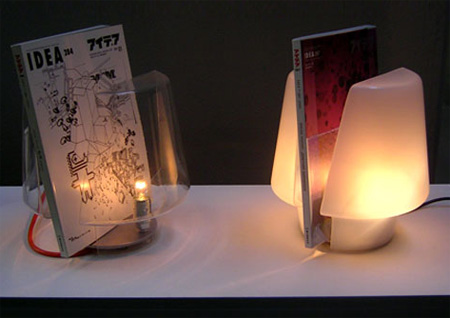 Posable Robot Lamp
Made from a salvaged broken robot action figure, sprinkler head and lamp kit. 16″ tall. All salvaged parts are washed with antibacterial cleaner.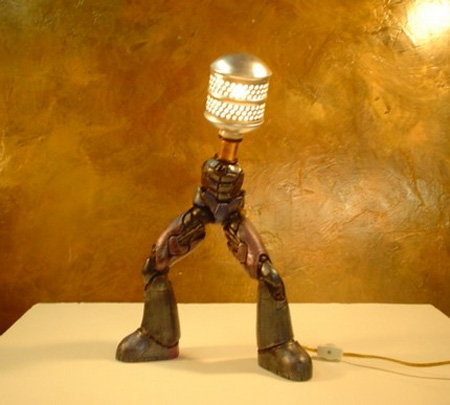 Yo-Yo Lamp
The YoYo ($317) floor lamp by Elmar Flototto has got both beautiful and smart design. Place the lamp wherever you feel like and simply roll out the exact cord length needed.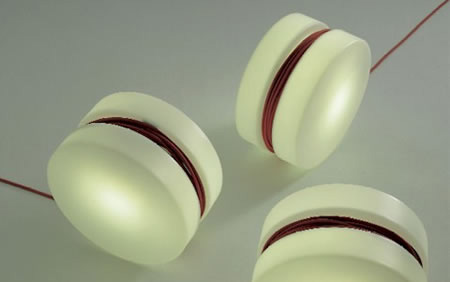 FLOTspotting Lamp
Lamp made out of drinking cups by Peter Castellucci.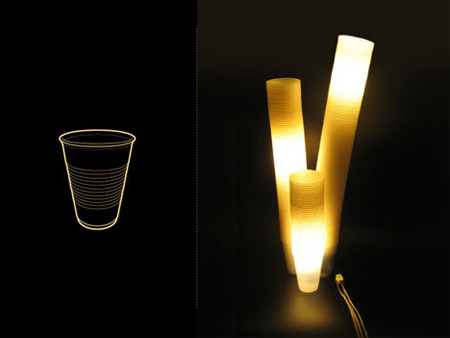 Tofu Lamp
Tofu is simplicity at its best: an aluminum lightsource is all that mars its otherwise simple and clean design, made with a delicate cutting process that would make its gastronomic brethren proud.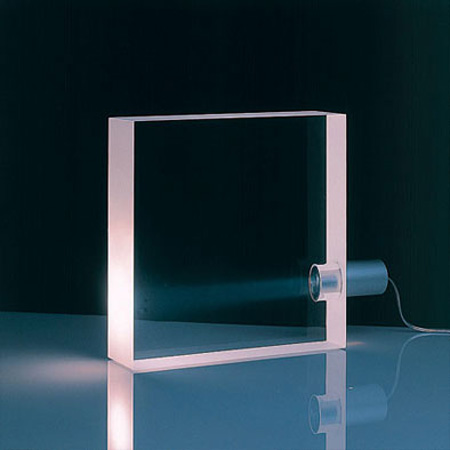 Martyr Lamp
Designed by UK design studio The Play Coalition, made from stainless steel, the playful lamp hangs from a plug point.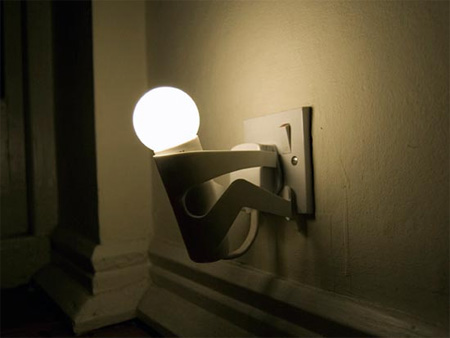 LED Balloon Lamp
Balloon lamp is made from a regular balloon, lithium coin battery, and LEDs. The LED generates no heat, provides high intensity light, and lasts for over 100 hours on two batteries.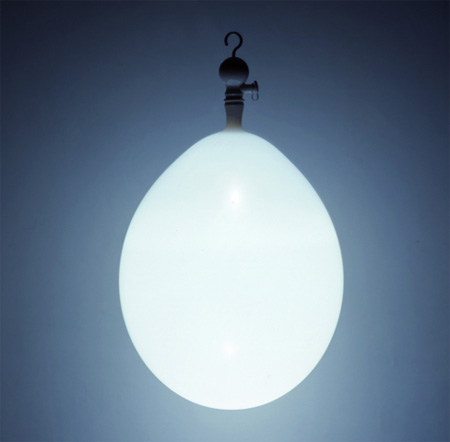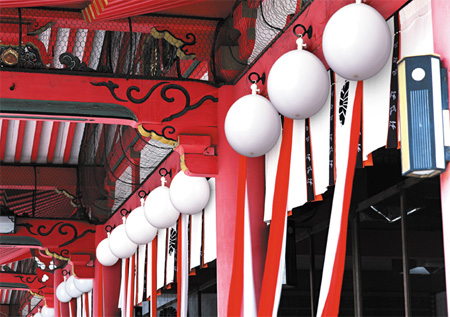 Tall and Tiny Lamp
Tall and Tiny are two Vinyl sticker-lamps by Alice Rosignoli. The shape of Tall remind of a large living-room lamp and the shape of Tiny of a small bedside lamp.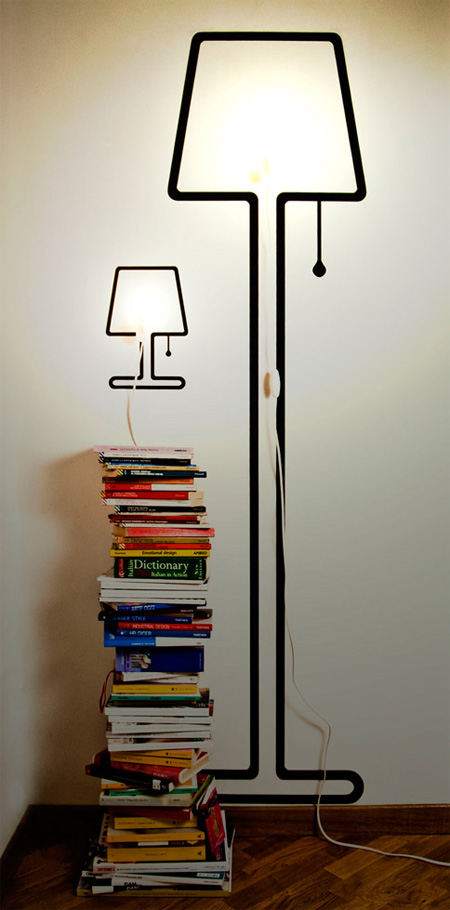 Liquid Lamp
A lamp which appears to be flowing liquid.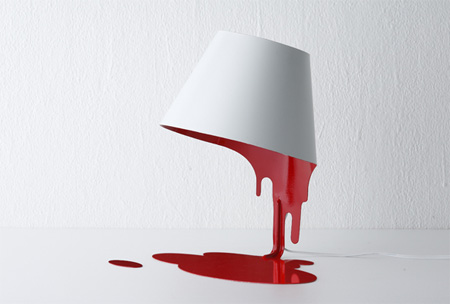 2D Lamp
"Lamp Chop Light" by Jeth Koh foldable lamp made form a single sheet of metal. Able to hang from a wall or stand all on its own, this lamp is sure to NOT stand-out from the rest.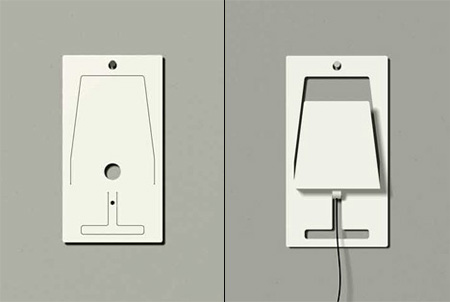 The Light Blubs Lamp
The Light Blubs are a series of crystal lamps, designed by Pieke Bergmans, in cooperation with Royal Crystal Leerdam.

The lamps are all unique handcrafted crystal pieces, equipped with leds by Solid Lighting Design.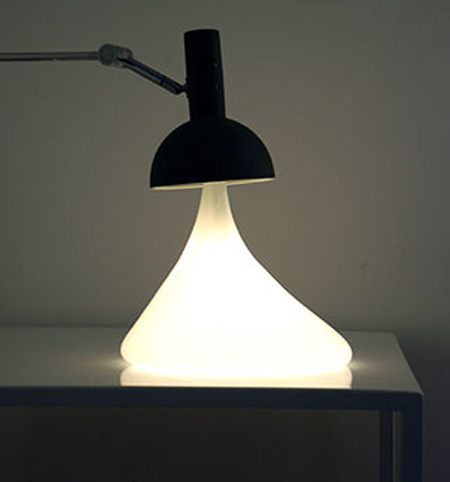 Nymph Lamp
Body made of a two-part fiberglass mold- white lacquer finish. Light covers made of Corian. Legs 5/8" hollow steel tubes each curve is unique to its location- white powder coat finish.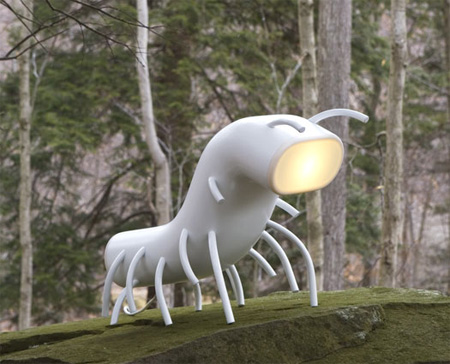 3poeng Lamp
Without the static foot this lamp invites you to grab it and move it where you need light the most. It can be used as a "floor stand" lamp that leans against the wall, in a corner or simply flat on the floor. Rubber at the 3 touch points prevents the lamp from falling.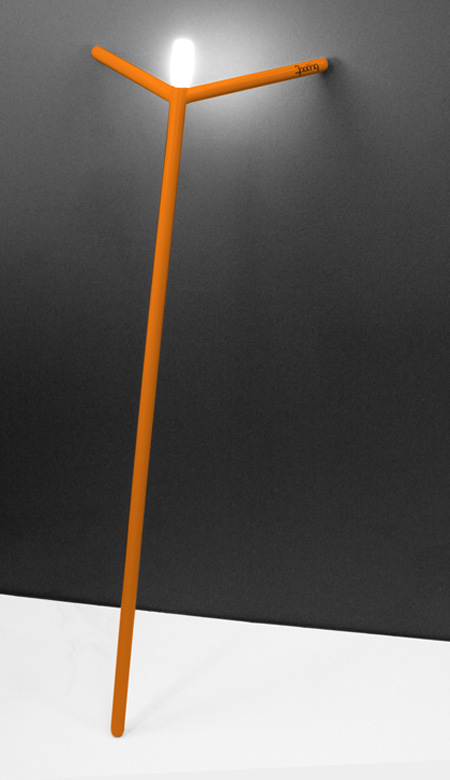 9 Volt Lamp
Think of it as an exact replica of a 9-Volt battery made out of high powered LED's. All you do is plug it onto the 9-Volt battery and voila, you have a modern day version of a candle.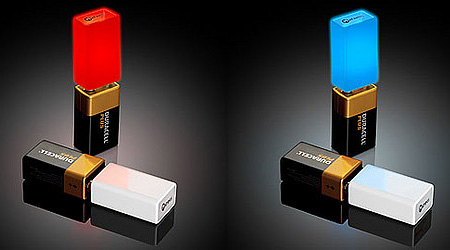 Sliced Lamp
Studio Mango created the Sliced lamp by cutting up an old fashioned table lamp and inserting more than 40 perspex plates in between the slices.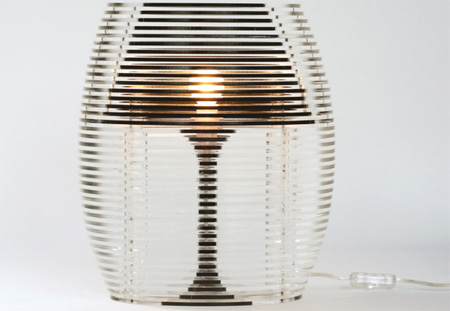 The black fabric covered shade supplied is a reflective gold on the inside to enhance Teddy's golden features and his plump body enables you to park him where you please without fear of him toppling over.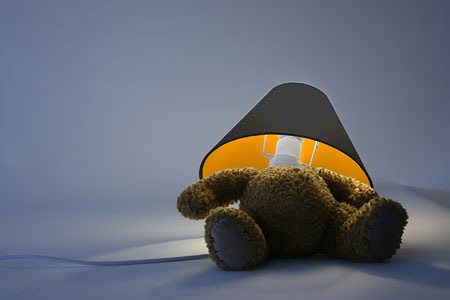 Also check out: Beautiful Lamps and Jellyfish Lamps