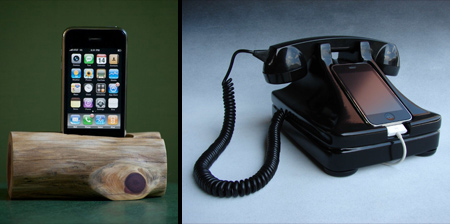 Unusual and creative Apple iPhone docks that will charge your phone in style.
Bookshelf iPhone Dock
This stylish Apple iPhone dock comes with two integrated speakers.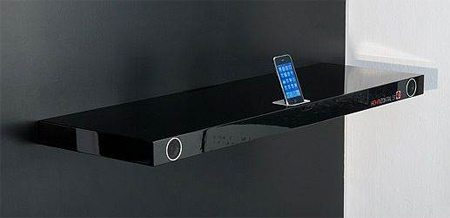 WallDock
This wall-mounted dock allows you to get rid of cables and charge your iPhone in a safe and secure place.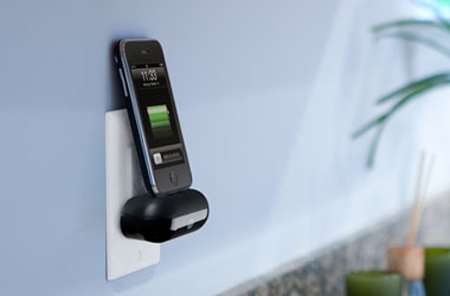 Hippo iPhone Dock
DIY Hippopotadock iPhone dock created by Josh and Rebecca.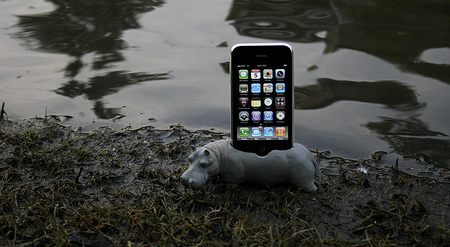 Recycled CDs iPhone Dock
Unusual iPhone dock created from old CDs. Great way to recycle!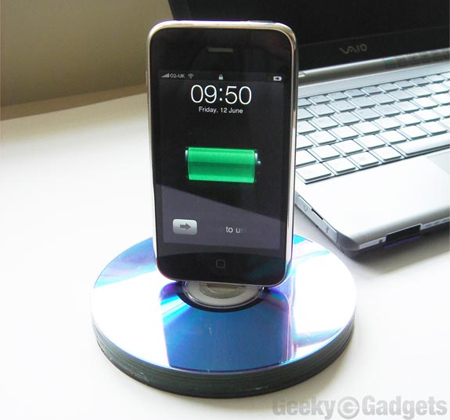 Mario Warp Pipe iPhone Dock
Handmade iPhone dock inspired by Super Mario Brothers game.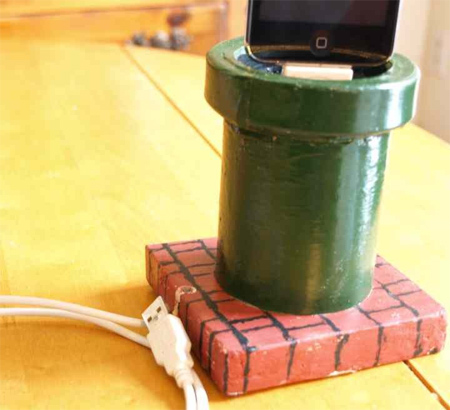 Dinosaur iPhone Dock
DIY Brachiosaurus Apple iPhone dock created by Jonathan Ralph.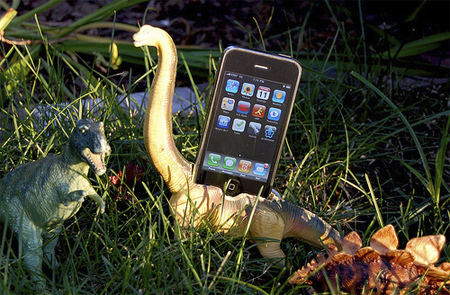 Cardboard iPhone Dock
If you do not want to spend any money, you can always make your own iPhone dock out of cardboard.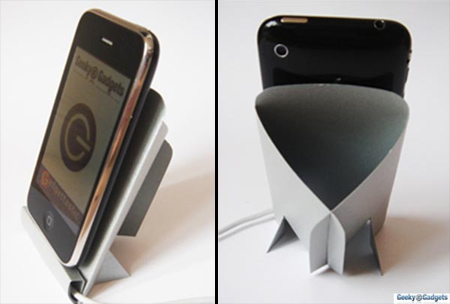 NES Controller iPhone Dock
Nintendo controller recycled into one of a kind docking station.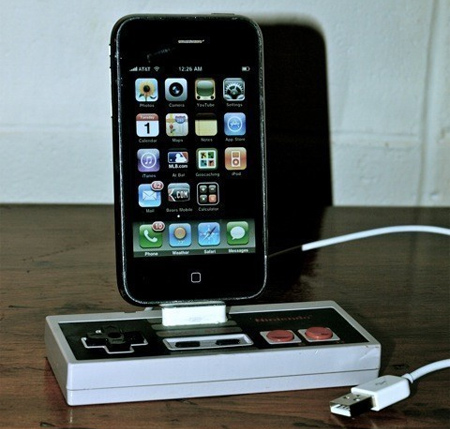 Wooden iPhone Dock
This stylish docking station comes with a standard USB plug, so it can be used to charge and sync your iPhone with a computer.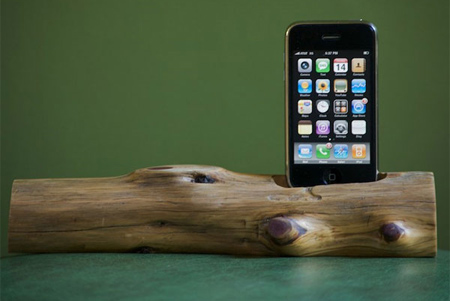 iRetrofone iPhone Dock
Cool dock for your iPhone designed to look like a retro telephone.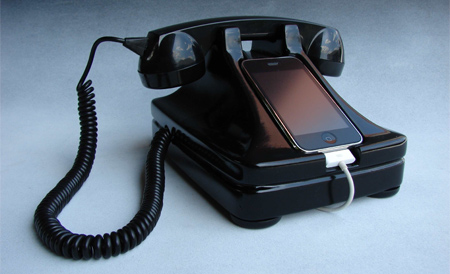 Also check out: 12 Unique Cases for your iPhone