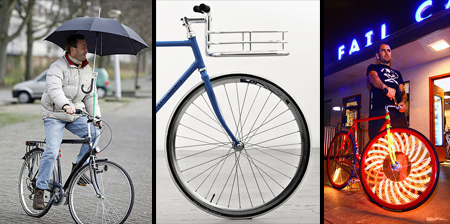 Collection of useful and creative bicycle accessories designed for people that spend a lot of time on their bikes.
Frame Bag
Compatible with many classic bike frames with horizontal top tubes, the frame bag features two compartments for A4 notebooks or laptops.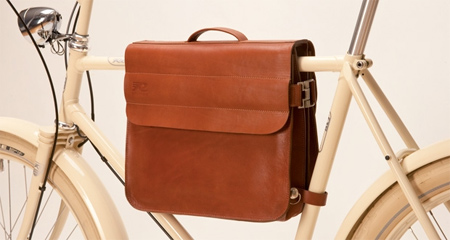 iPhone Bike Mount
GoRide allows you to easily attach your Apple iPhone to your bike.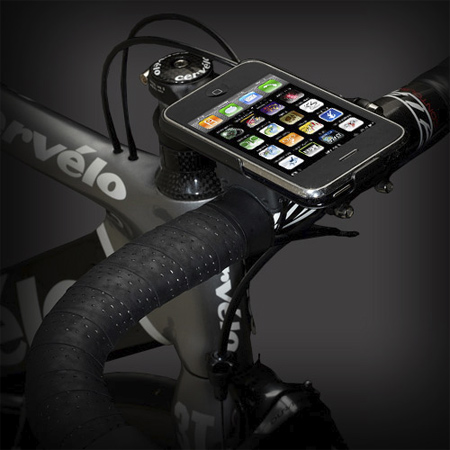 Bottle Clip
Bottle holder simply snaps onto any standard bicycle frame. Due to a normed thread most bottles can be screwed directly into the clip.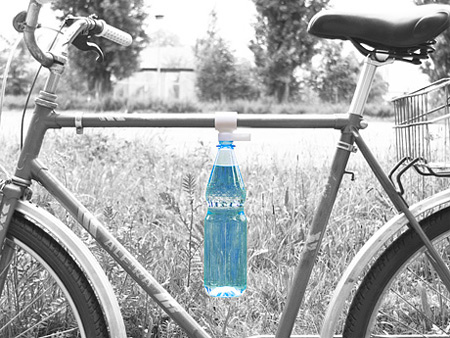 Coffee Cup Holder
Ring-O-Star bicycle coffee cup holder designed by Paul Kweton.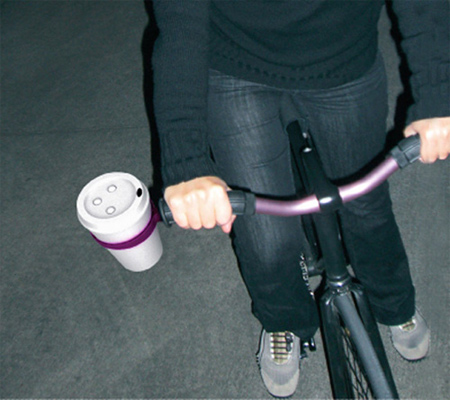 Bike Cargo Trailer
Fully collapsible trailer attaches to the seat post of your bicycle.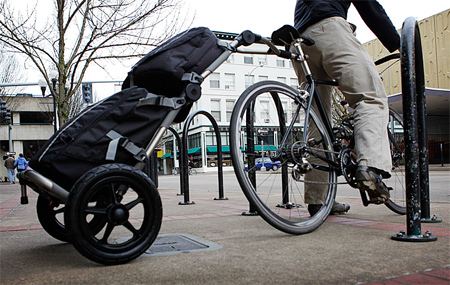 Air Pump Bike Light
PUYL is a bicycle pump and portable light combined in one device.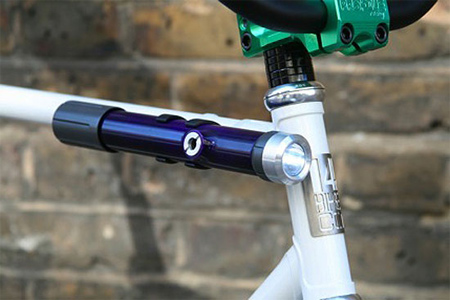 Book Holder
Perfect for all types of reading material; It mounts in seconds to virtually any road, mountain or stationary bike.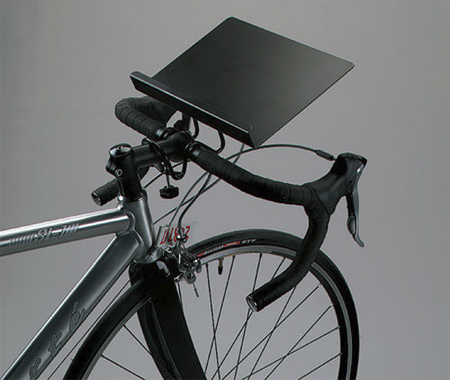 Bicycle iPod Speaker
Portable speaker system lets you listen to your iPod while biking.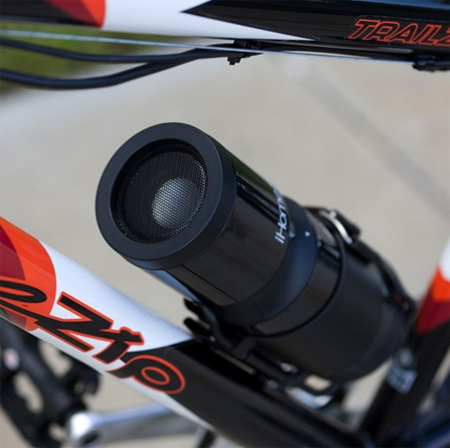 Wooden Handlebar
Workerman handlebars are all handcrafted out of quality hardwood.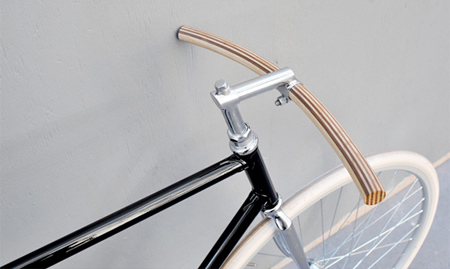 MonkeyLectric allows cyclists to display images on spinning wheels.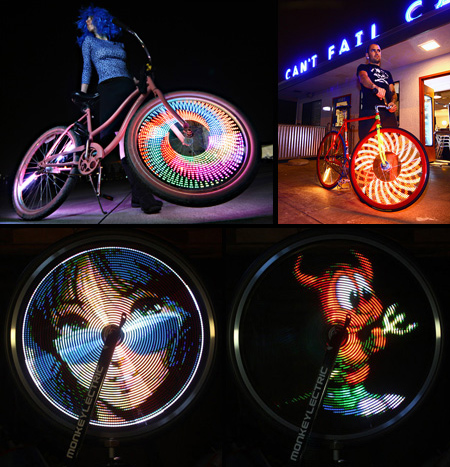 Bike Porter
Stylish basket integrated into the handlebar by Copenhagen Parts.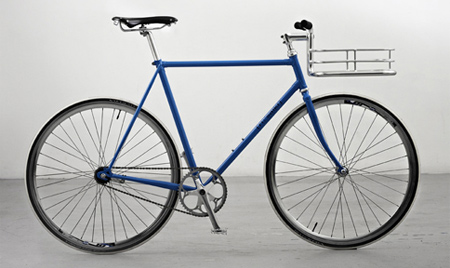 Umbrella Mount
Drybike mount will hold your umbrella and protect you from rain.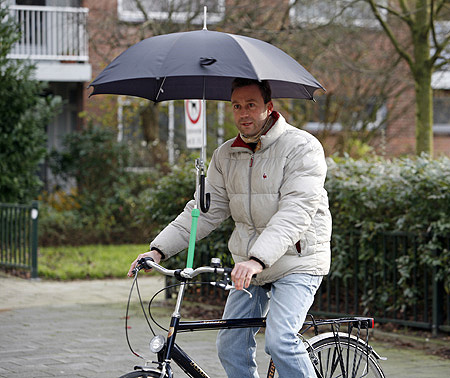 Also check out: Bicycle Repair Station and Unusual Bike Racks