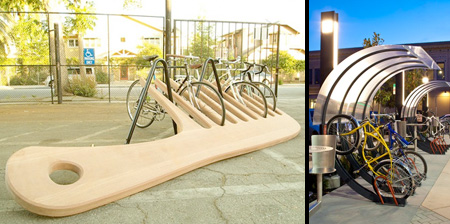 Unique bicycle stands and creative bike rack designs from all over the world.
Car Shaped Bike Rack
Clever bike rack acts as a barrier that protects bicycles from cars.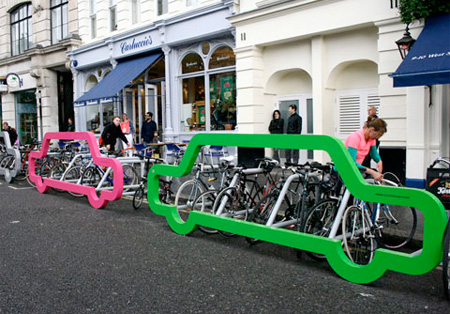 Creative park bench designed to also be used as a bicycle rack.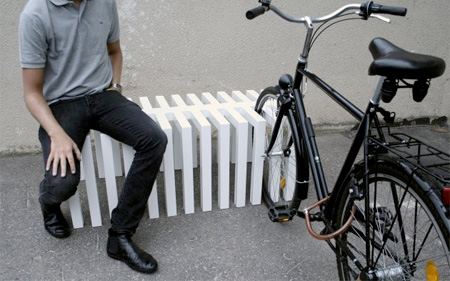 Toblerone Bike Rack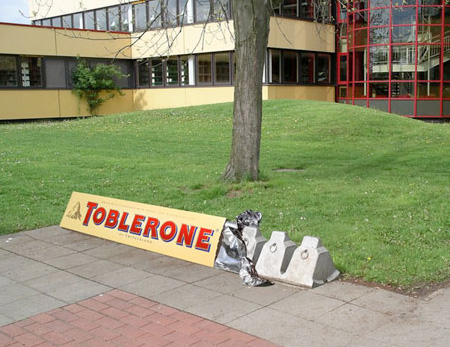 Bike Hanger
Vertical bike storage system designed to be installed on the sides of the buildings in alleys instead of sidewalks.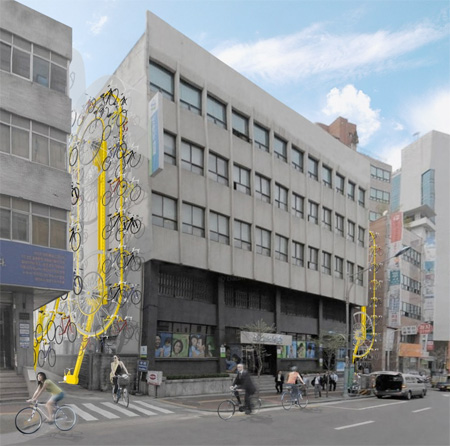 Creative Bike Racks
Unusual bicycle stands in New York designed by David Byrne.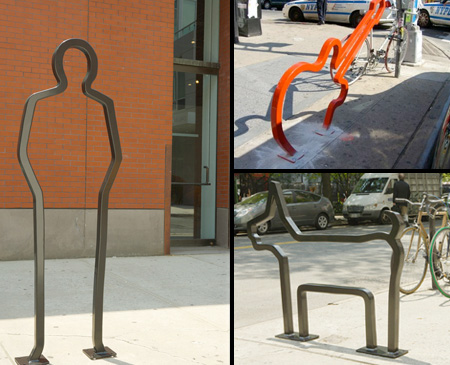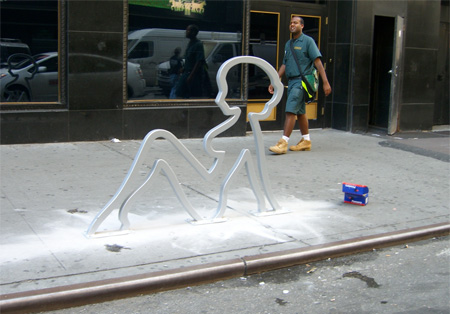 Elevacion Bike Rack
Circular bicycle rack designed by Adeline Thong from Singapore.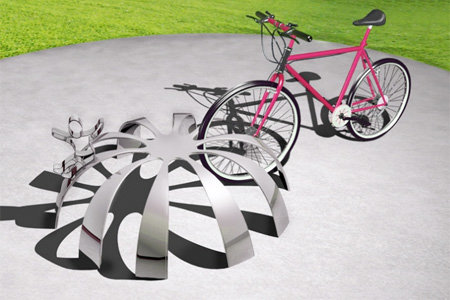 Bike Vault
Unique bike parking in the historic building in downtown Portland.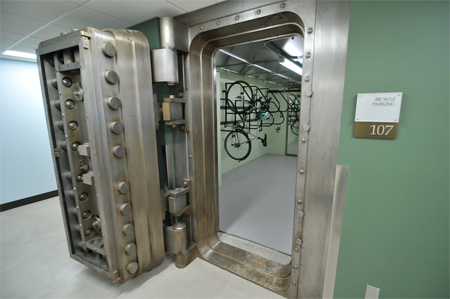 Wall Bike Rack
Bedford Avenue bike rack allows you to hang your bike on the wall.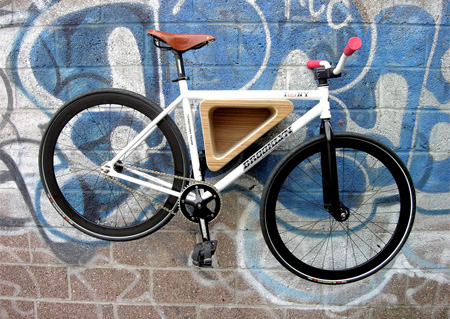 Flower Bike Rack
Beautiful nature inspired bike rack designed to look like a flower.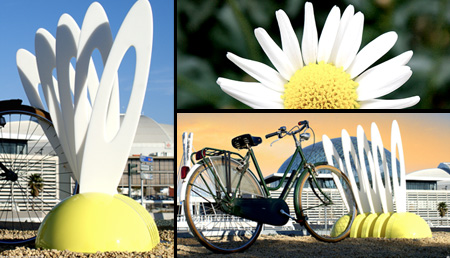 Bike Hangar
Provides safe and dry storage space for up to five bicycles.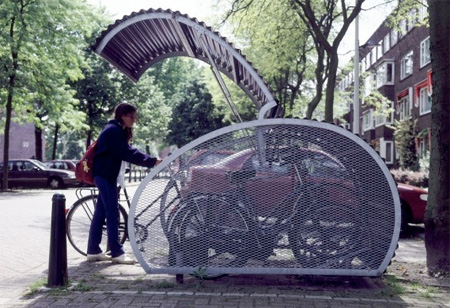 Bicycle Rack
Fun and creative bike rack designed to look like a bicycle.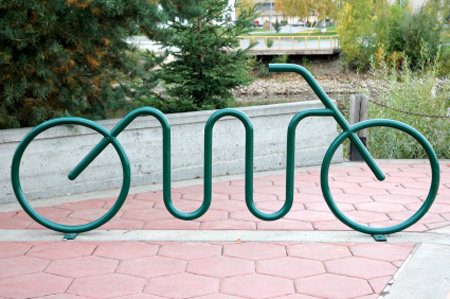 PIT IN table allows you to take a coffee break and check your email.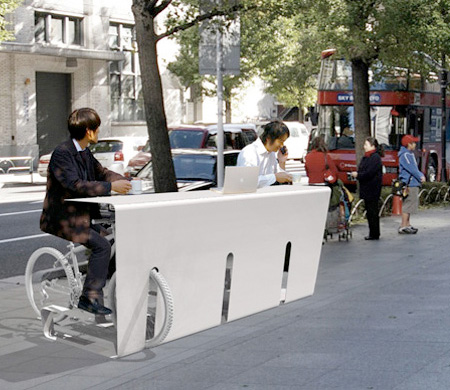 Comb Bike Rack
Unique bike rack in Roanoke, Virginia looks like a giant hair comb.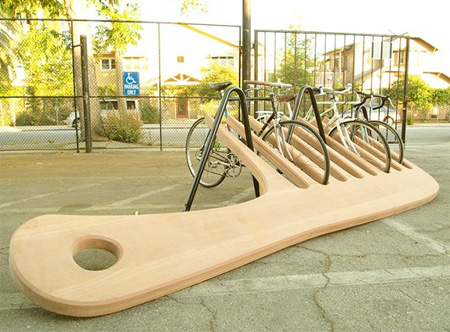 Bike Arc
Modern bike rack offers secure weather protection for your bicycle.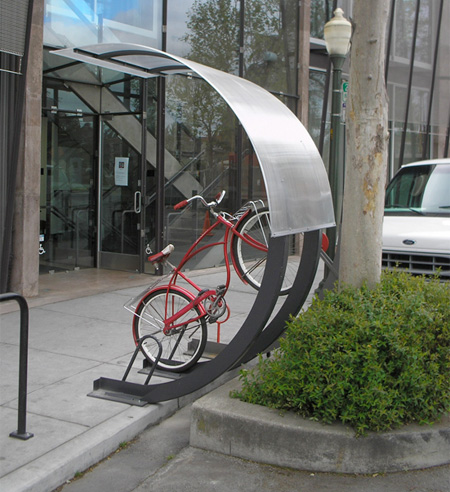 If you love cycling, check out: 12 Cool Products for your Bike