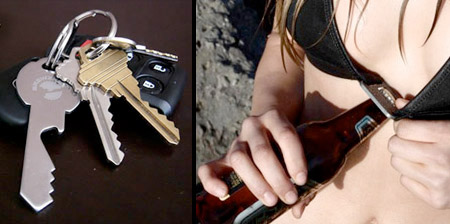 The most creative and unusual bottle openers that will help you open your favorite beverage in style.
Magnetic Fridge Bottle Opener
Strong magnet attaches to your fridge and provides enough leverage to take off a bottle top in one quick motion. [buy]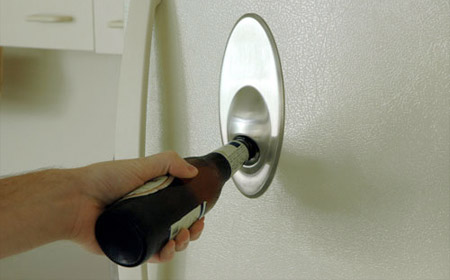 Pac-Man Bottle Opener
Unpackman is a cute bottle opener designed by Studio Psyho.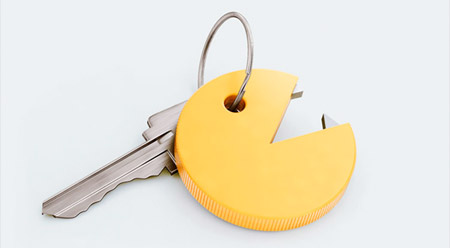 Top Gear Bottle Opener
Bolt-like bottle opener opens bottles by hooking, pushing or pulling.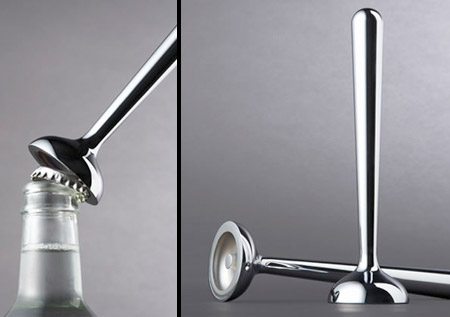 Bottle Opener Belt
This stylish bottle opening belt is a great conversation starter. [more]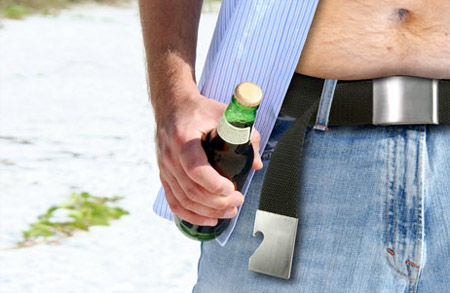 Big Screw Bottle Opener
This bottle opener features a corkscrew and standard bottle opener.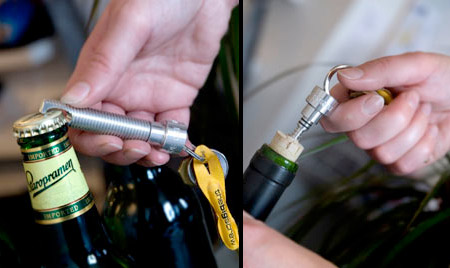 Bottle Biner
Carry this tool on your belt as you explore the depths of your fridge. [buy]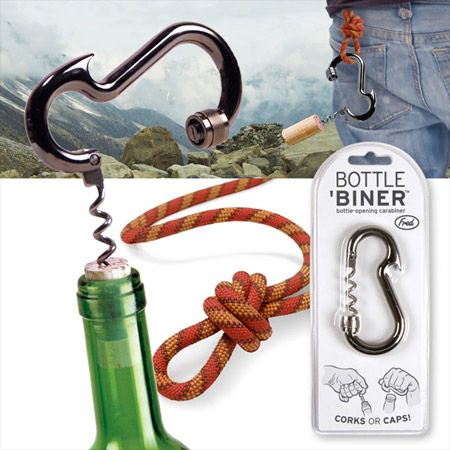 Shark Bite Bottle Opener
This cool bottle opener will rip the cap right off the beer bottle.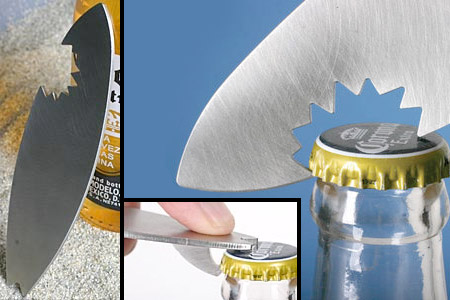 Bottle Opener Lighter
Life on a Sandbar lighter comes with a built-in bottle opener.

PocketToolX
The multi-purpose flat tip of this modern bottle opener acts as a pry tool, a scraper tool, and a flat head keychain screwdriver. [buy]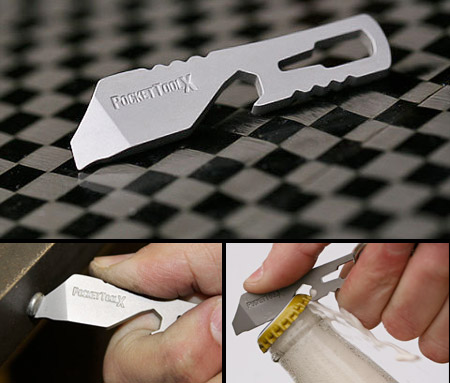 Magic Bottle Opener
Open Sesame bottle opener opens all kinds of bottles and cans.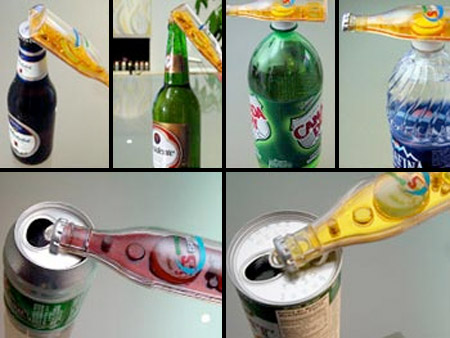 Star Trek Bottle Opener
Officially licensed bottle opener shaped like the USS Enterprise.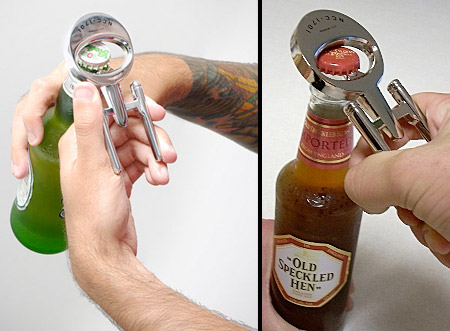 Bottle Opener Shoes
Cool stilettos come with a built-in bottle opener on each heel.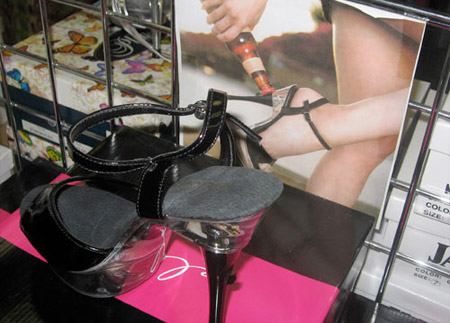 Key Shaped Bottle Opener
Brewzkey bottle opener will blend in perfectly with your keys. [buy]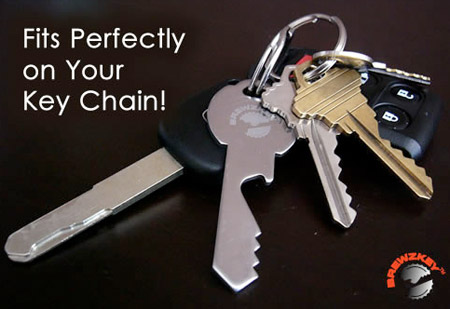 Bikini Bottle Opener
Bottle Betty line of swimwear features integrated bottle openers.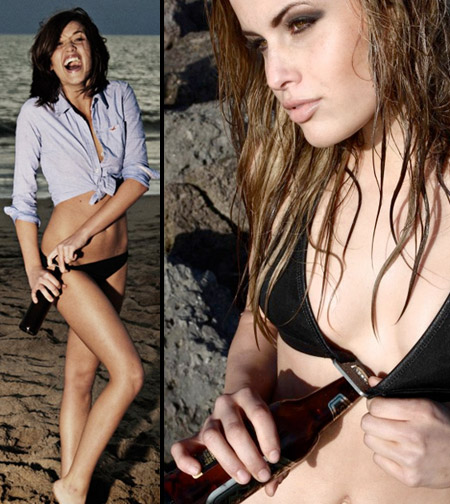 Also check out: Water Bottle Opener