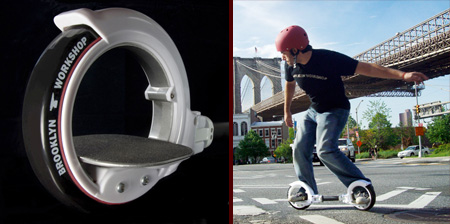 FreeRider SkateCycle is a self propelled skateboard with two durable 9 inch hubless wheels capable of riding on flat ground or tackling any skatepark.
Designed by Alon Karpman of Brooklyn Workshop and Antonio Meze, it weights only 7.3 lbs and folds for easy transportation. Double-jointed axle enables the rider to twist their body to propel the device forward.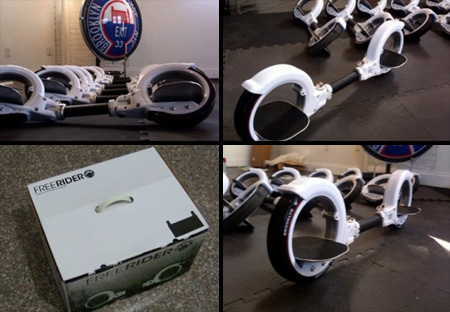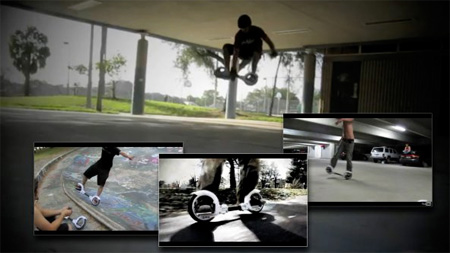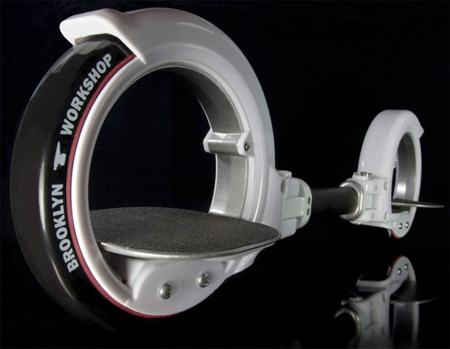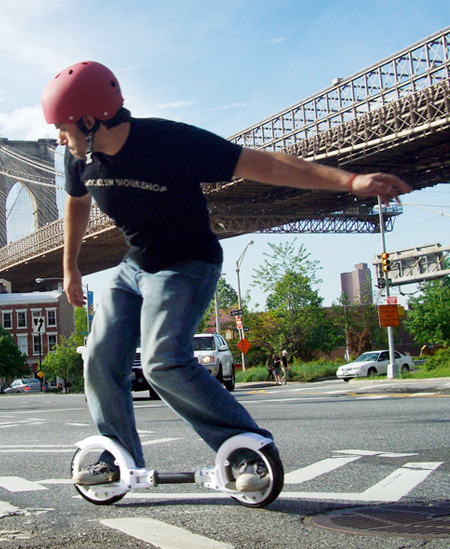 Earlier this year, we featured extremely similar skateboard with hubless wheels, but this version looks like a real product that you can buy.