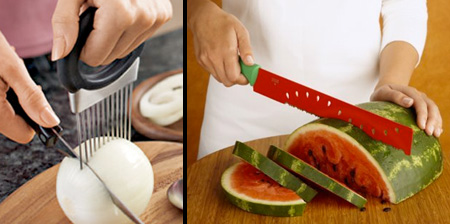 Creative gadgets and inventions designed for people who love to cook.
Avocado Cuber
Useful tool designed for cutting uniform-sized cubes of avocado.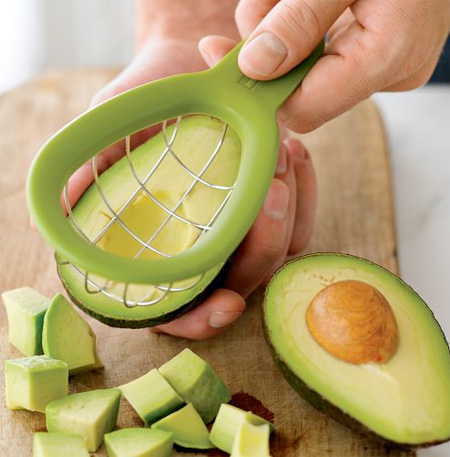 Paper Plane Cheese Grater
Food grater in the form of a paper plane designed by Liviana Osti.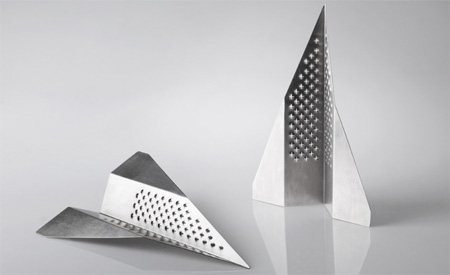 Easy Twist Jar Opener
The rubber grips onto the lid as the soft handle cushions your hand and absorbs pressure. Open any size jar effortlessly! [buy]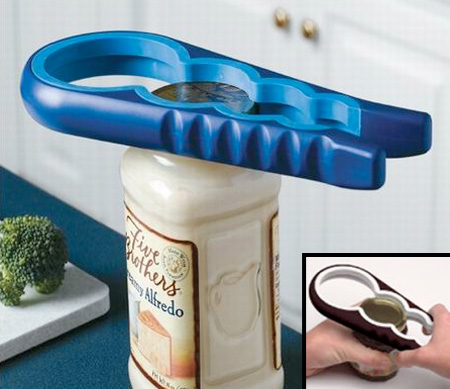 Coop Egg Caddy
Useful invention makes boiling and poaching eggs very easy.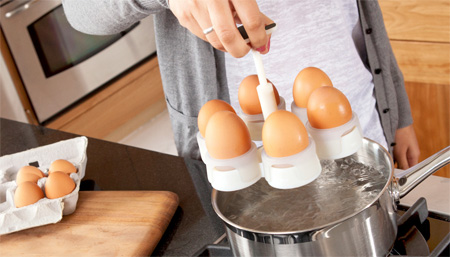 Beer Can Dispenser
Beer Hour dispenser will help you pour canned beer without spills.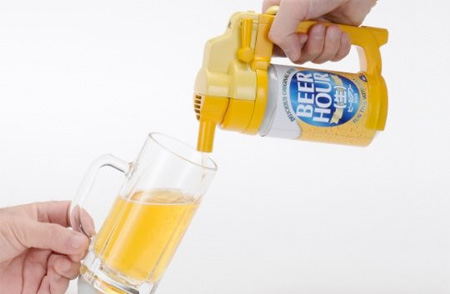 Milky Moo Milk Head
Cow inspired universal cap fits most standard plastic milk jugs. [buy]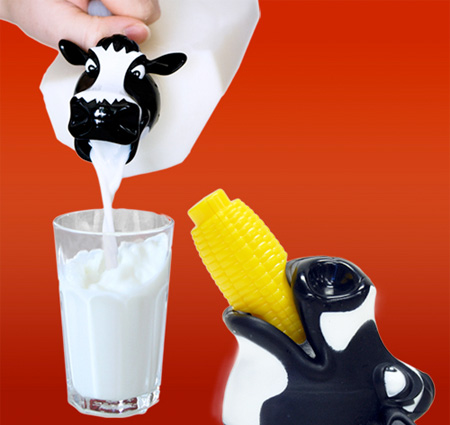 Lemon Press
Squeeze exactly the amount of juice you desire, free of seeds. [buy]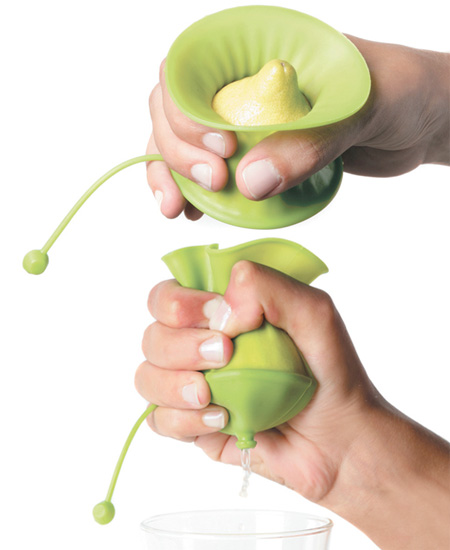 Darth Vader Spatula
Star Wars inspired spatula looks like the fearsome Darth Vader.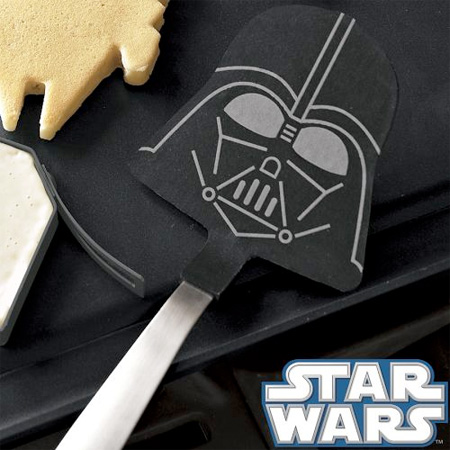 Pot Handle Grips
Silicone handle grips will protect your hands from getting burned. [buy]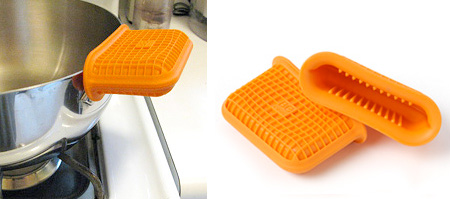 QuickSnap Ice Tray
Easy release ice tray with unique switch mechanism on the bottom. [buy]
Milk Clip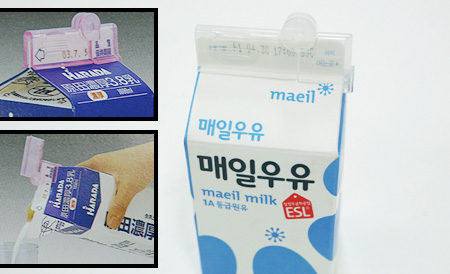 Herb Mill
Simple wrist-twist motion activates sharp blades that will quickly mince even large quantities of herbs. [buy]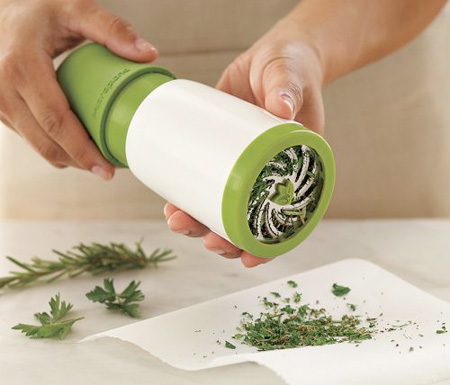 Onion Holder and Odor Remover
Slice like a pro without risking a cut. This grip also comes with stainless steel bar that removes onion smell. [buy]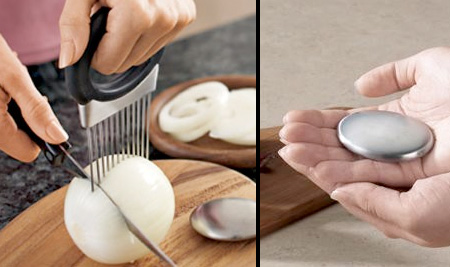 Corn Zipper
Quickly strips kernels from ears of corn and helps protect fingers. [buy]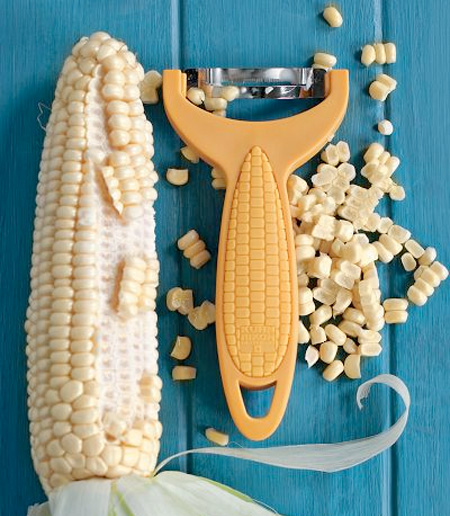 Watermelon Knife
Fun and functional knife with green handle and red blade decorated with a whimsical seed cut-out design. [buy]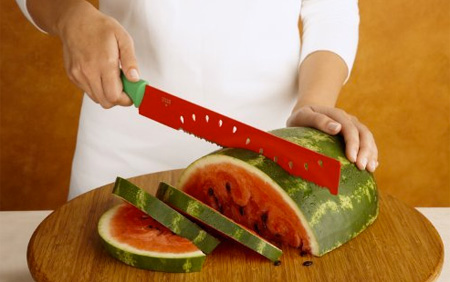 Also check out: 15 Unique Products for your Kitchen