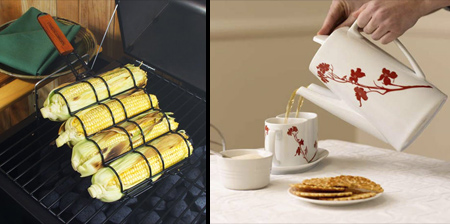 Creative kitchen tools, gadgets and inventions designed to make our lives easier and more efficient.
Spaghetti Measure
Useful kitchen tool for measuring out pasta for 1 to 4 servings. [buy]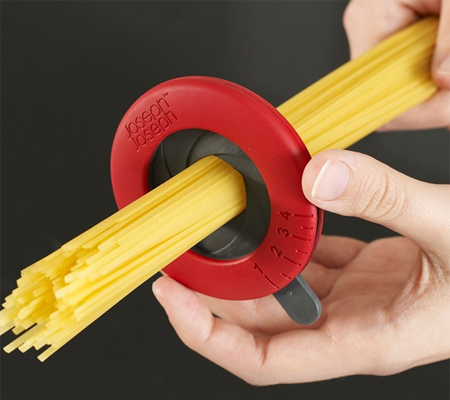 Can Grip
Reusable plastic handle that snaps onto any standard can. [buy]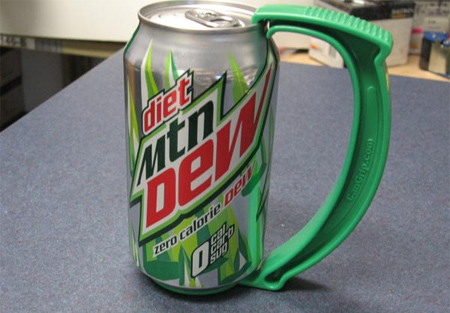 Oil Wand
Heat-resistant brush allows you to apply cooking oil with no mess.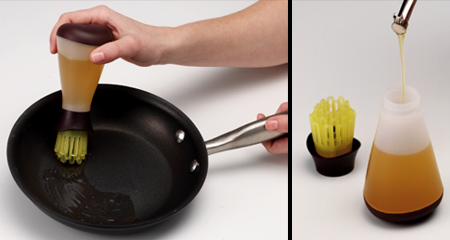 No Mess Bacon Cooker
This compact and enclosed unit collects drippings for easy disposal while minimizing bacon smell inside the microwave and in the kitchen. [buy]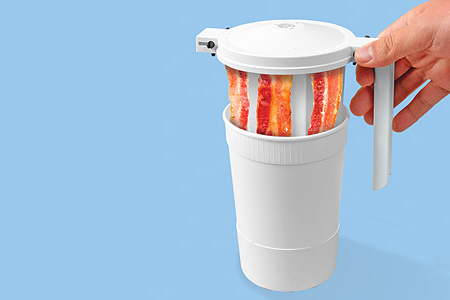 Crowbar Bottle Opener
Perfect for all your zombie killing and beverage drinking needs.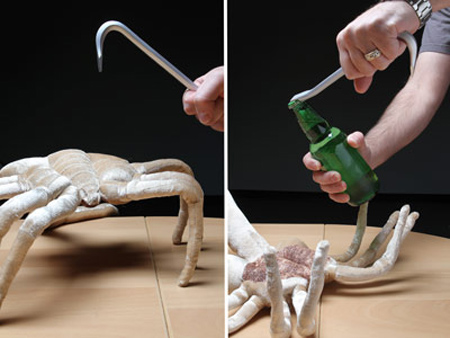 Table Setting Placemat
Creative placemat teaches you how to set a table with tableware.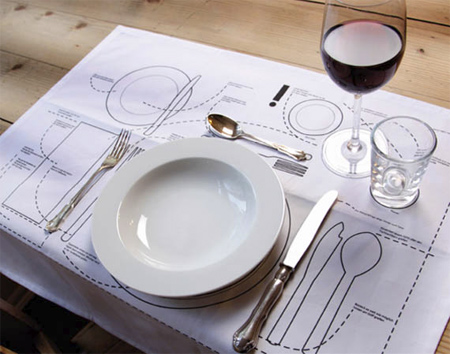 Can Crushing Frog
Straight from Japan comes a frog that likes to crush cans.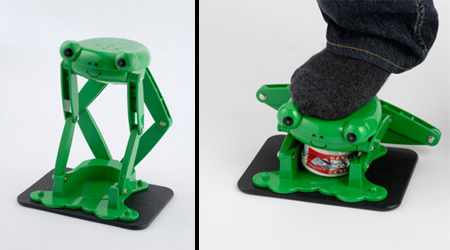 Hamburger Press
Now you can press out perfect hamburger patties in an instant. [buy]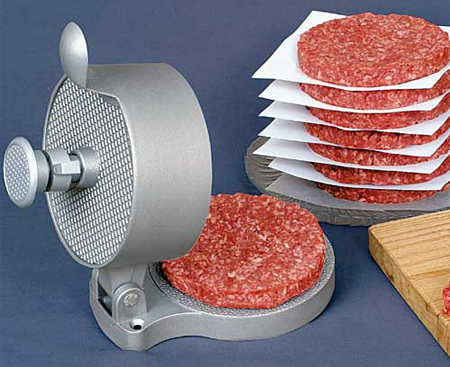 MugStir Spoon
Cool spoon that hangs onto the side of a coffee mug or cup of tea.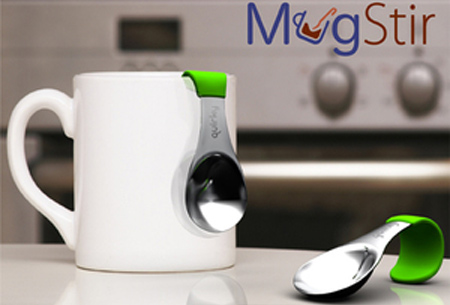 Onion Goggles
They protect your sensitive eyes from that burning sensation you get when chopping onions. No more tears!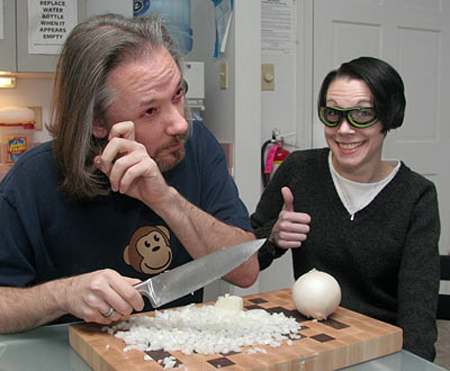 Banana Peeler
Place the peeler over banana and pierce skin with flat prongs.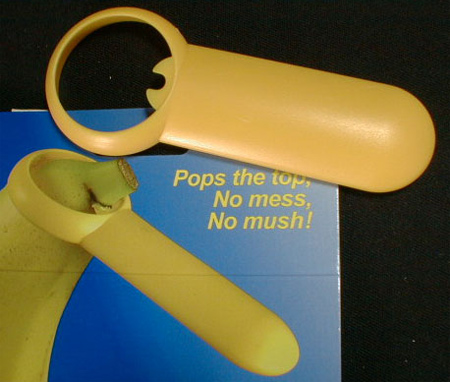 Egg Cracker
This tool allows you to crack open eggs without any mess.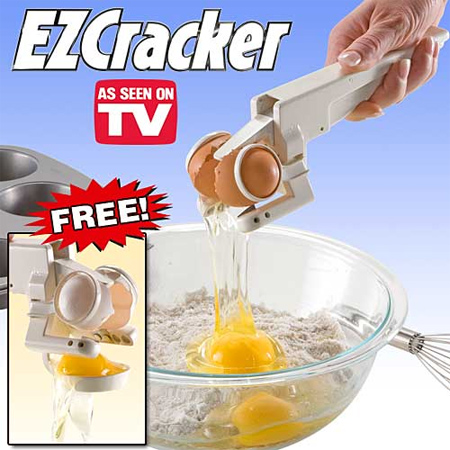 Puzzle Cutting Board
Each board can be used as a cutting board or a serving plate.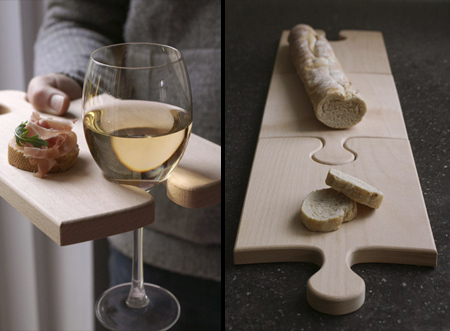 Teapot For Two
This innovative set includes a double spout teapot, two tea cups with a corresponding pattern, and a single saucer tray for both cups.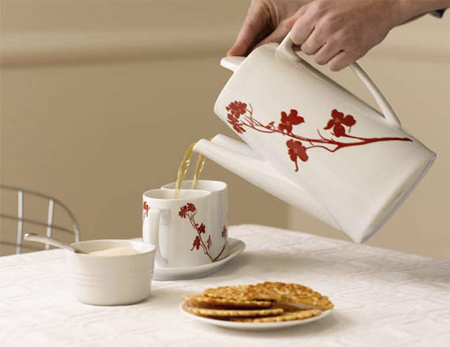 Corn Grill Basket
Cool grill basket makes it easy to grill four ears of corn at once.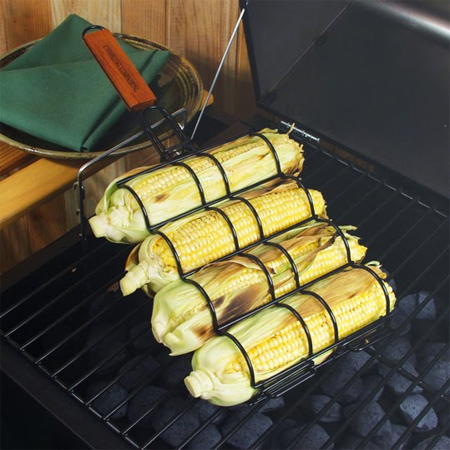 For more inventions, check out: 15 Unique Products for your Kitchen