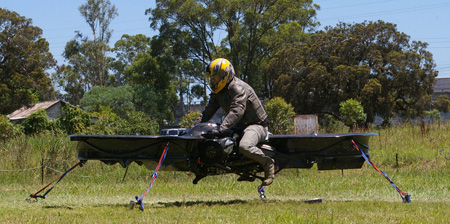 Flying motorcycle created by Australian mechanical engineer Chris Malloy.
Powered by a 1170cc engine and two propellers, the final bike will be able to fly at the height of 10,000 feet with the top speed of 170 mph.

The cost of the production model is expected to be around $45,000 AUD.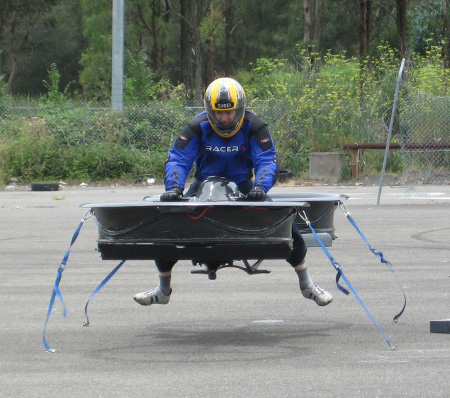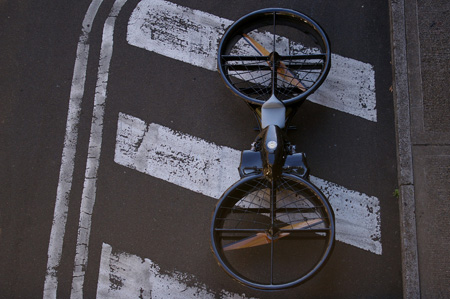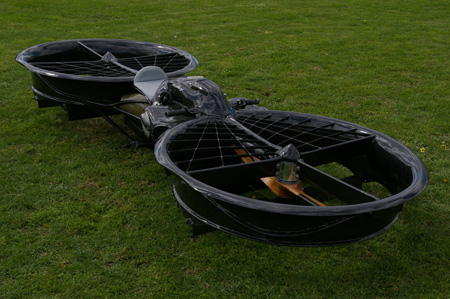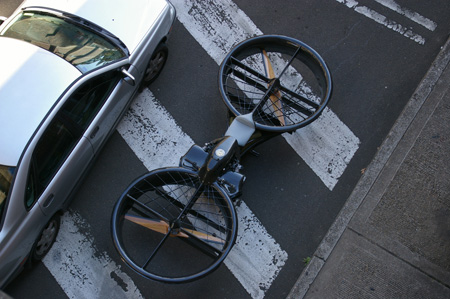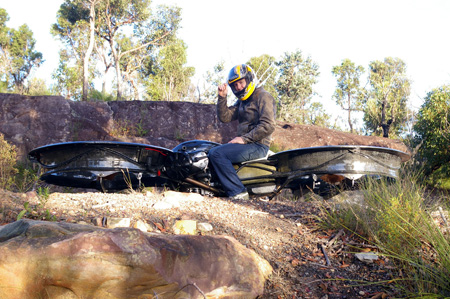 For more inventions, check out: 10 Cool and Unusual Motorcycles