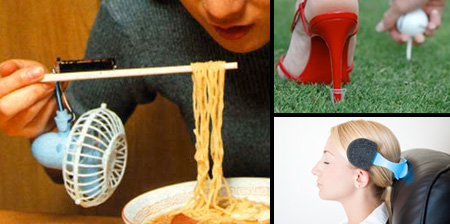 The most unusual products and creative inventions from all over the world.
Cat Ears for Humans
Necomimi ears read your brainwaves and show your emotions.
Keyboard Silencer
Need a quiet keyboard? Thanko's keyboard cover helps in reducing the noise and also protects your keyboard from dust and water.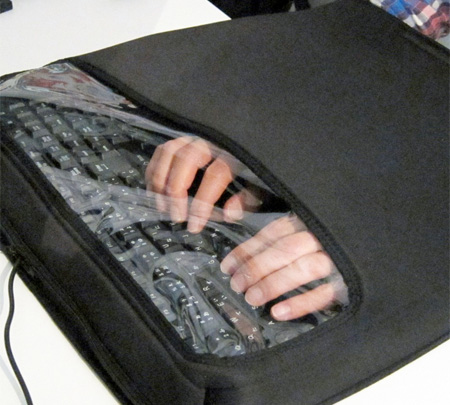 The SlipQuit
Cool backpack with self-inflating slide that will help you escape.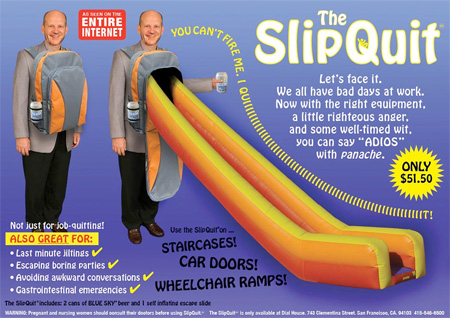 Bed Sheet Tucker
Slide this ingenious device between the mattress and box spring to raise the mattress and tuck in the sheet at the same time.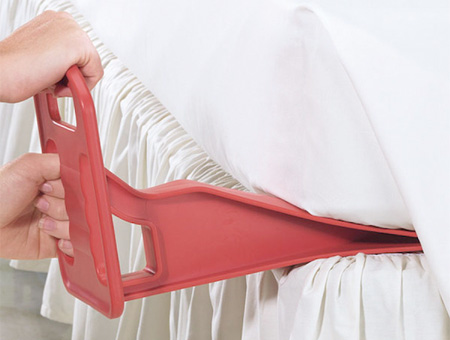 Nose Stylus
Unique stylus for touchscreen devices created by Dominic Wilcox. [more]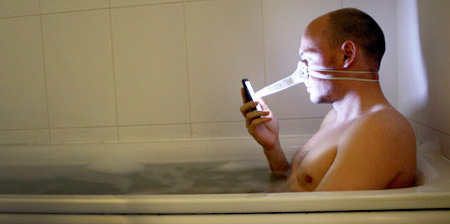 Booty Pop Panties
No expensive surgery or exercise required. Go from FLAT to FAB.
Pocket Chair
Take a seat anywhere with amazing chair that fits in your pocket.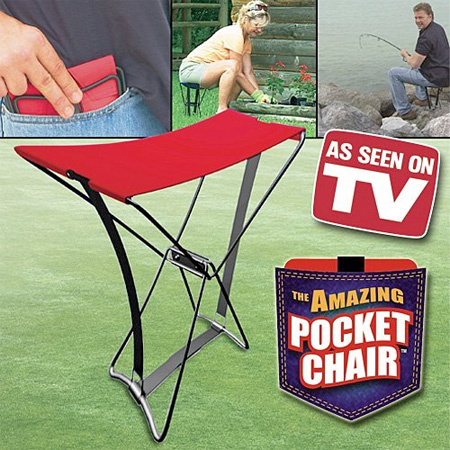 Bicycle Roof
VELTOP removable windshield and roof system for your bicycle. [more]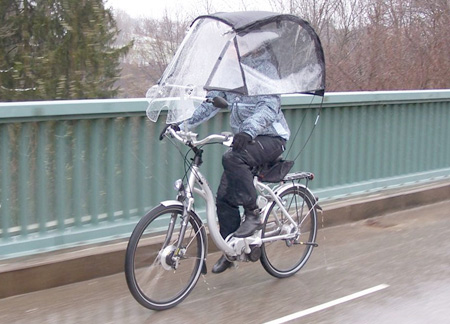 Aerosleeper
Now you can sleep comfortably on airplanes during long flights.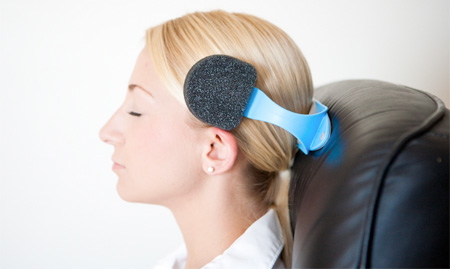 Noodle Cooler
Fan for chopsticks from Japan will blow on your food while you eat.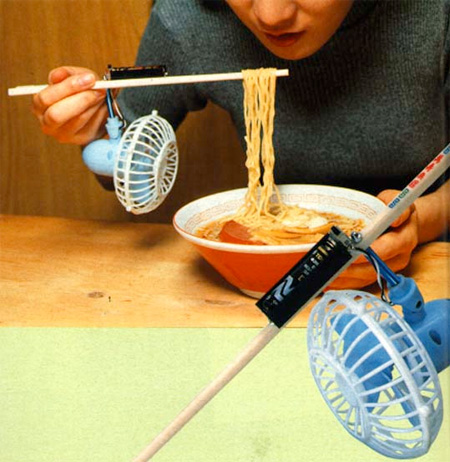 High Heel Protector Cap
Never sink into the grass again with SoleMates heel protector cap. [buy]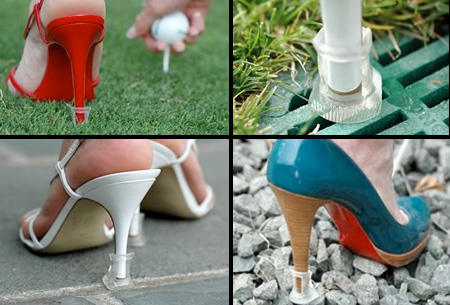 For more designs, check out: 12 Brilliant and Useful Inventions