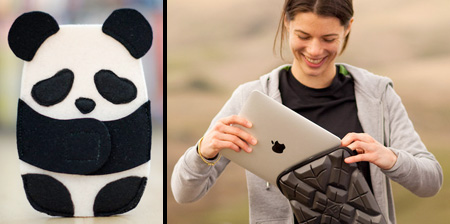 This post showcases creative and unusual iPad sleeves, bags, and cases.
Book Case
Elegant case made from Italian leather and rugged wooden frame.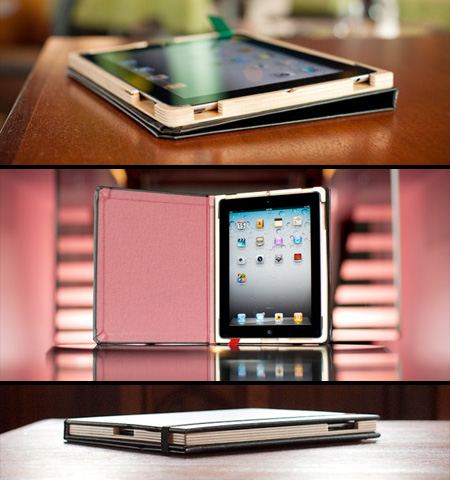 Yoshi iPad Case
Fun case inspired by the famous character from Super Mario games.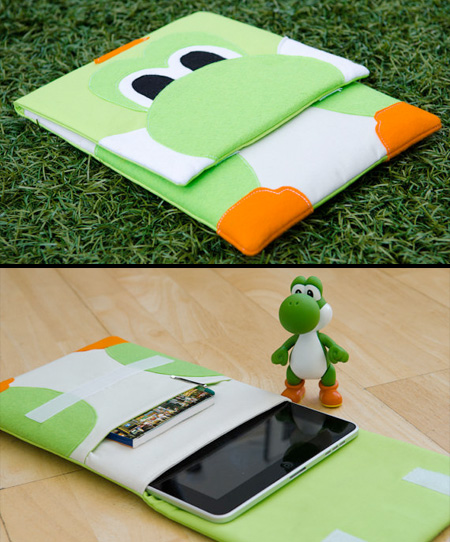 Steampunk iPad Case
Beautiful laser engraved iPad case with buckle and snap closure.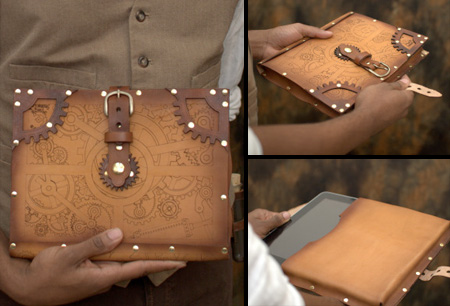 Cozy iPad Case
Unique case was hand-knit out of purple and blue Acrylic and Wool.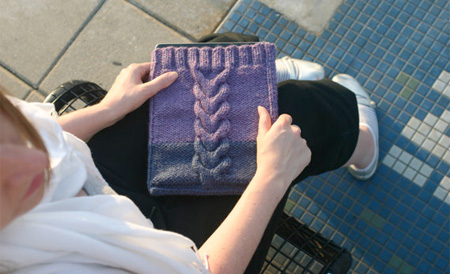 iPad Shirt
Treat your iPad with the respect it deserves and put it in an outfit.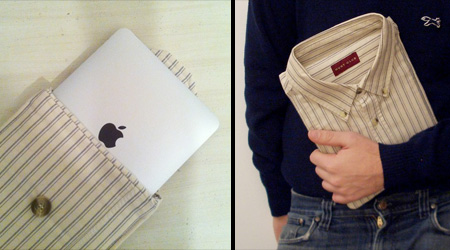 Kork iPad Case
Eco-friendly, sustainable, and unique case designed for Apple iPad.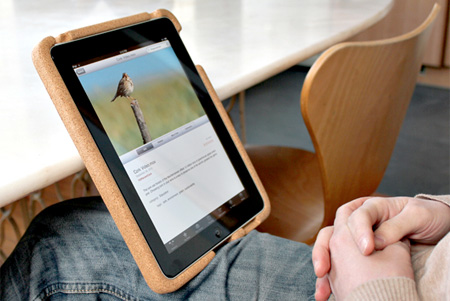 Lady D iPad Case
Inspired by old wallets, this case is perfect carrier for your IPad.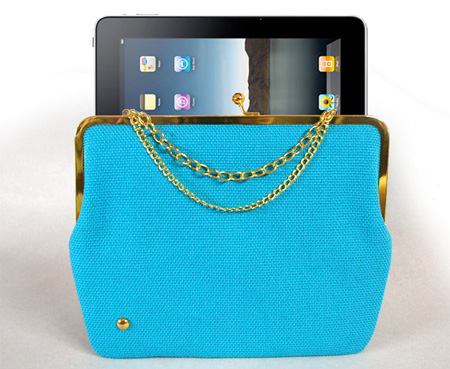 Keyboard Case
Now you can transform your iPad into a laptop with a real keyboard.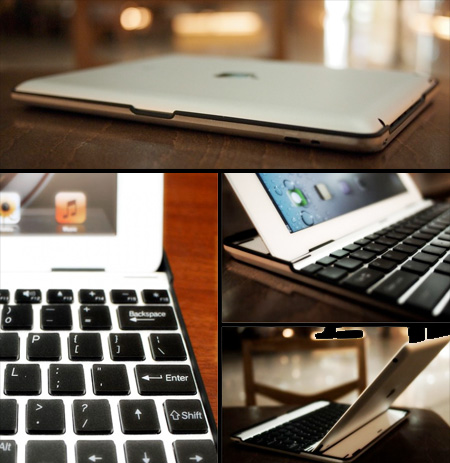 Etch A Sketch iPad Case
Inspired by the world's favourite drawing toy, this awesome case will help protect your iPad.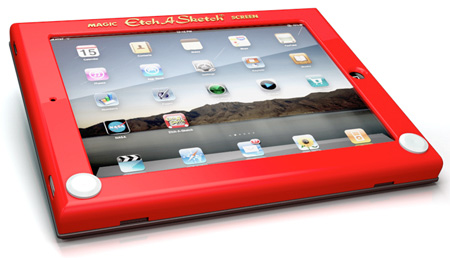 Laptop iPad Case
Old Apple iBook was resurrected as a one of a kind iPad 2 sleeve.
Bacon iPad Case
Creative handmade case designed for iPad owners who love bacon.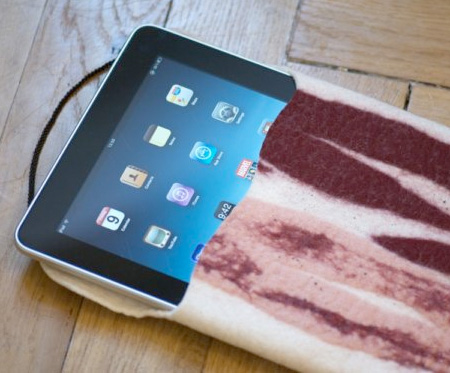 Postcard iPad Sleeve
The inside of the case was padded with cloth to protect the screen.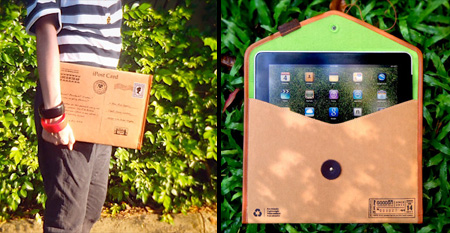 iPad Jeans
Durable and washable iPad case made out of recycled denim pants.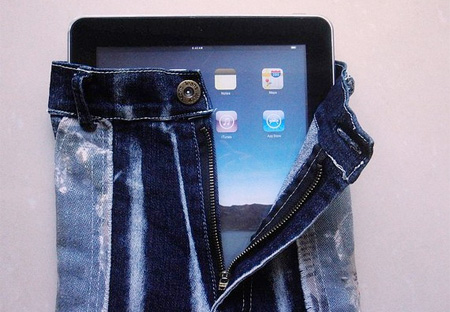 Panda iPad Case
Unique case designed for the iPad and other similar sized gadgets.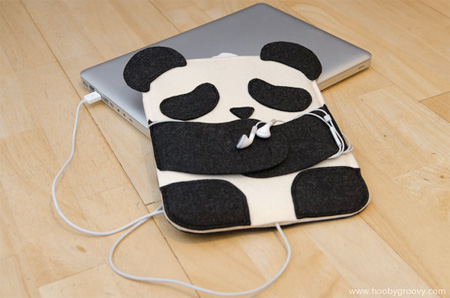 iPad Extreme Sleeve
This lightweight and water-resistant case will make sure that your iPad is protected everywhere you go.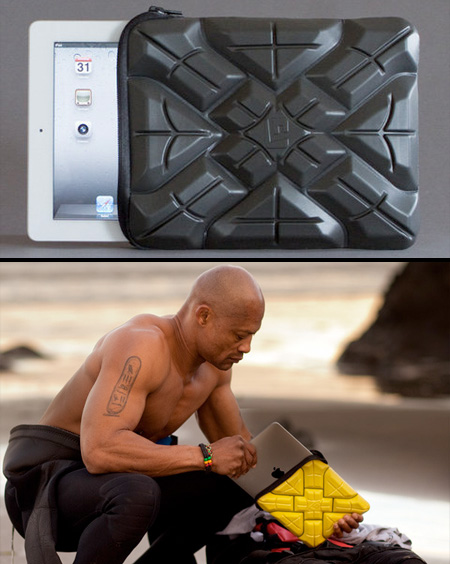 For more cool products, check out: 12 Useful iPad Accessories