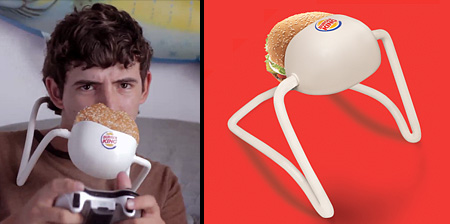 Innovative holder from Burger King will free up your hands and allow you to do other things while you eat your delicious Whopper sandwich.
Useful "Whopper Holders" were given out to the members of Burger King's rewards program in Puerto Rico.

Now people can use their hands to do everyday chores and enjoy their Whopper burger at the same time. Designed for Multitasking World!
Play Guitar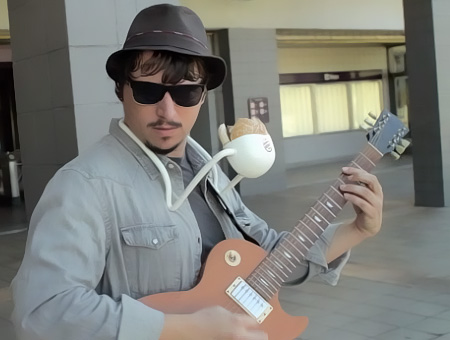 Dancing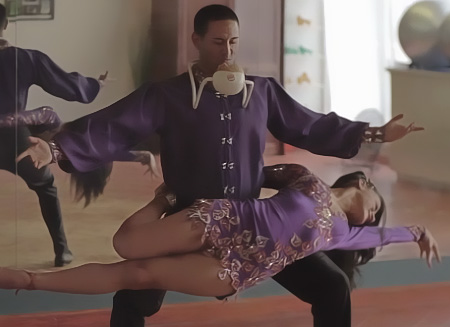 Gardening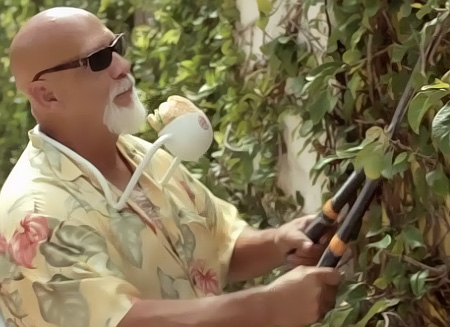 On the Job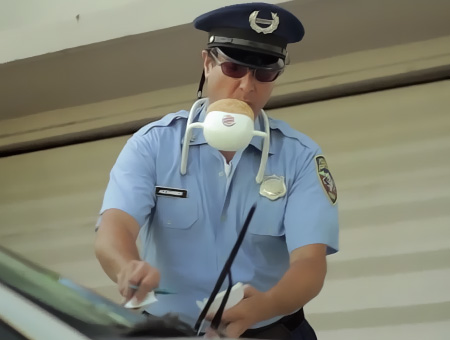 Dunk a Basketball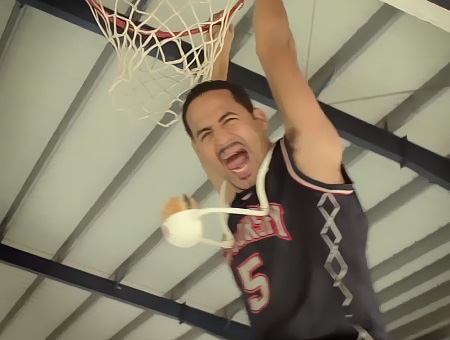 Eat and Work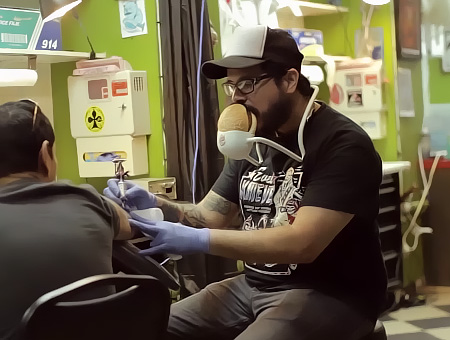 Paint Your Nails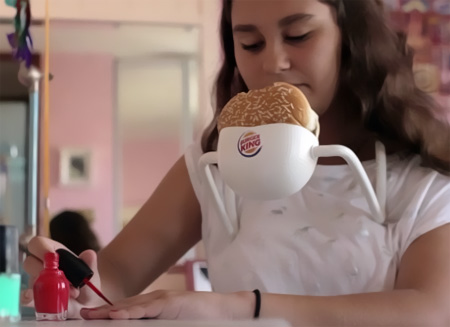 Take a Break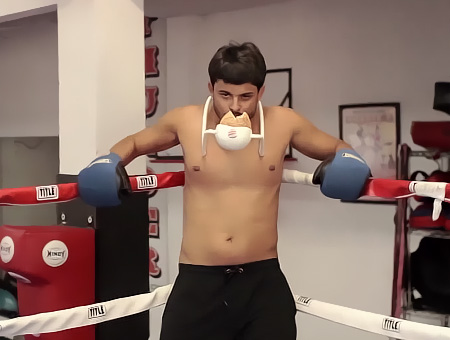 Type and Eat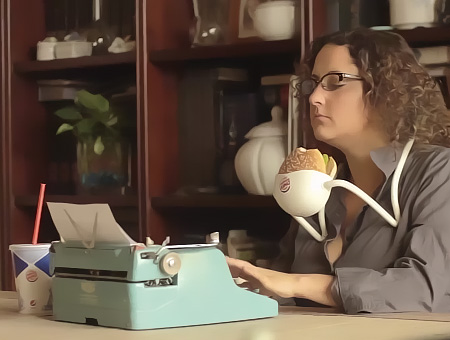 Multitasking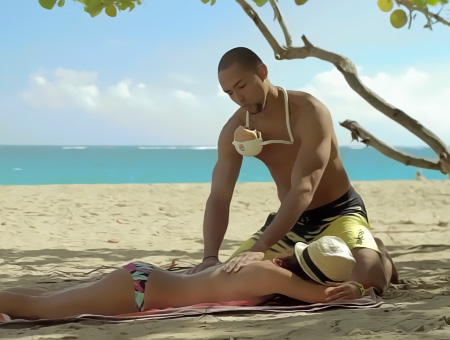 Hands Free Breakfast
Ride a Bike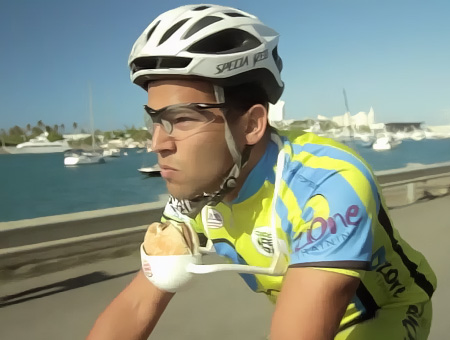 Play Games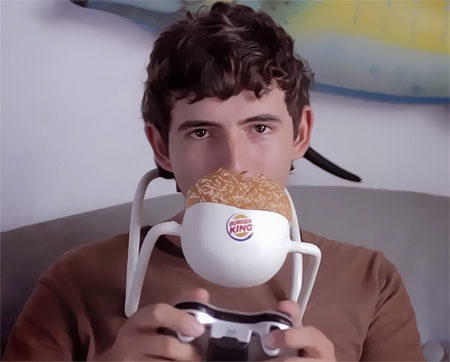 Hands Free Whopper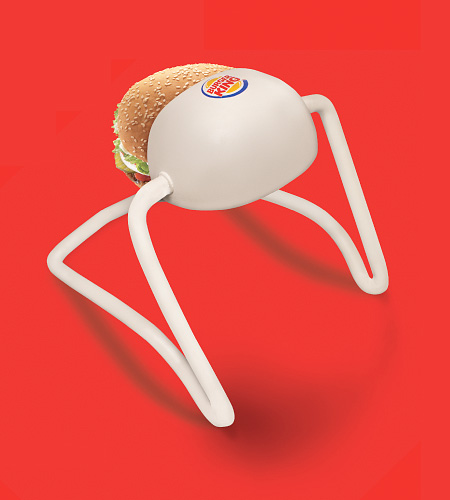 Also check out: Go Plate, Sandwich Maker, and iPhone Cup Holder