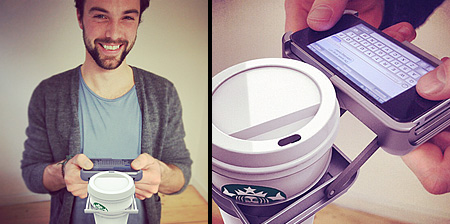 Innovative case with retractable cup holder designed for iPhone owners who constantly send text messages, play games, and browse the internet.
Created by Amsterdam based company Natwerk, UpperCup iPhone case will free up your hands and hold coffee or tea cup of any size.

iPhone Cup Holder – No more one handed typing. No more spilled coffee.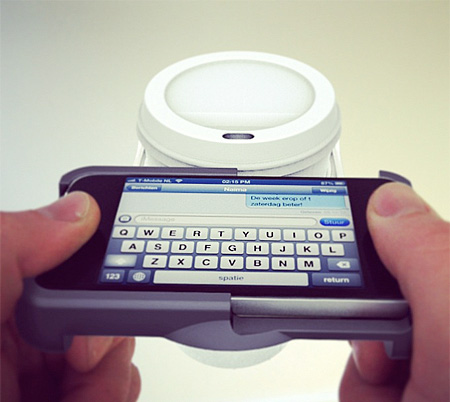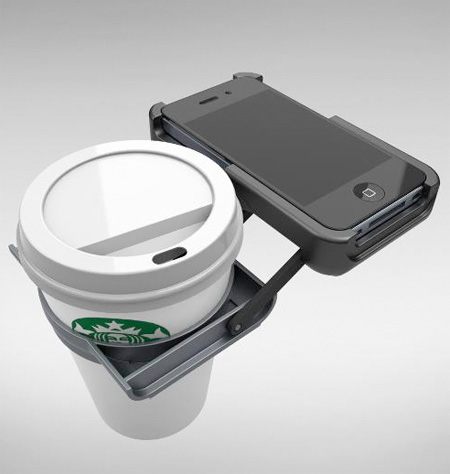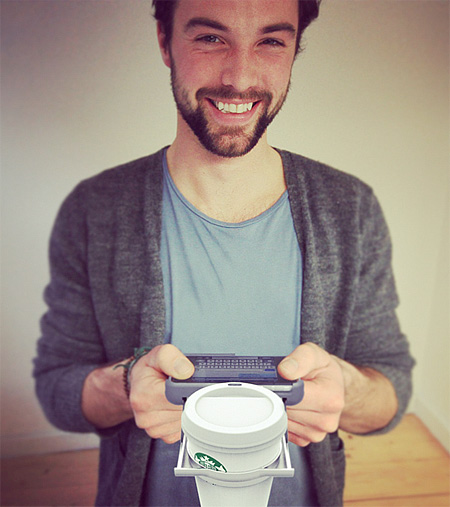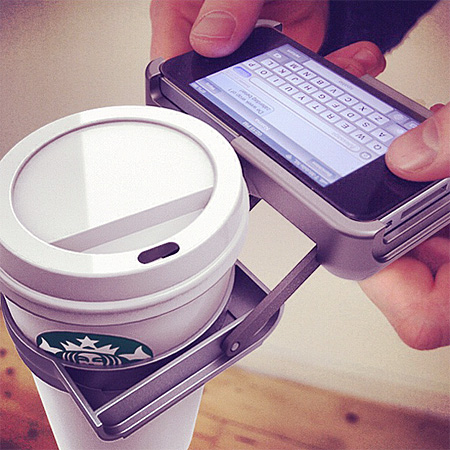 Also check out: iPhone Jeans and Creative iPhone Cases