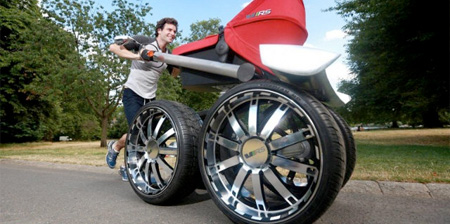 Ultimate baby stroller designed by Czech auto maker Skoda for manly dads who do not like the look of ordinary strollers.
High performance baby stroller is equipped with 20 inch wheels, hydraulic suspension, brakes, side mirrors, and a headlamp for night walks.

Survey of 1000 dads uncovered that most of them would spend more time pushing the stroller if it was powerful and high tech.
All Terrain Stroller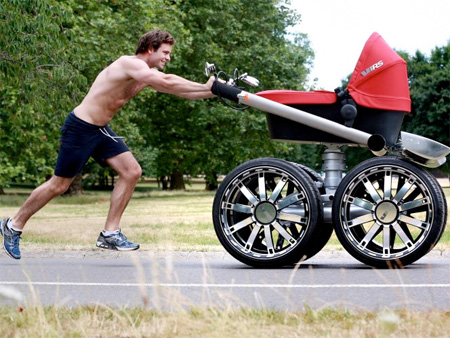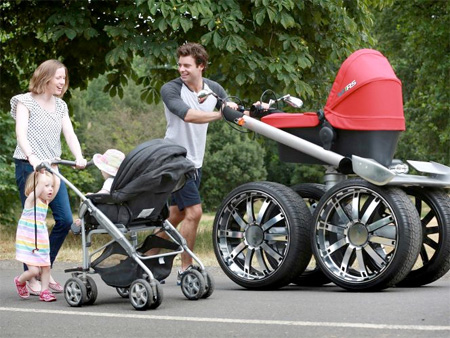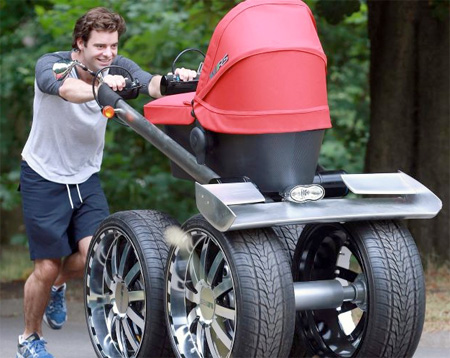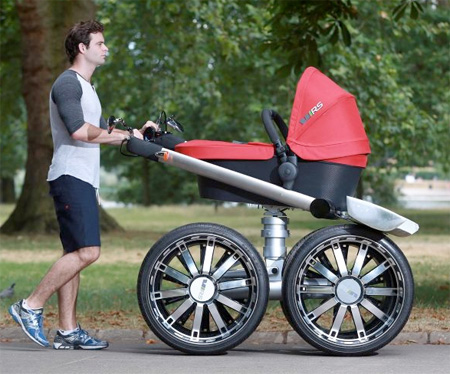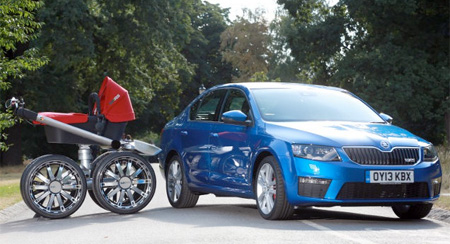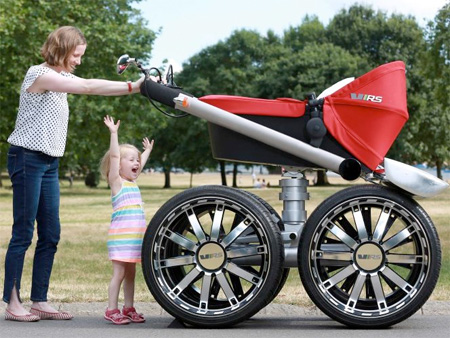 vRS Mega Man-Pram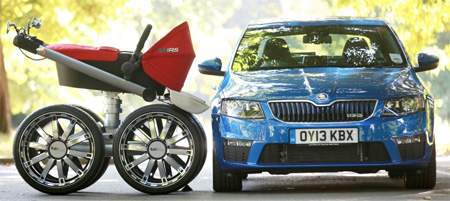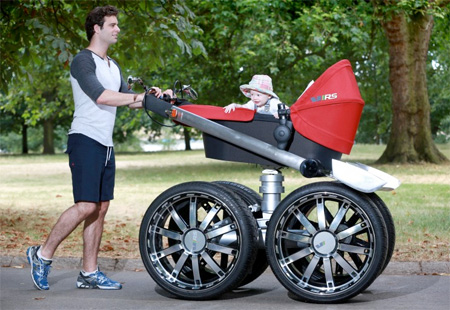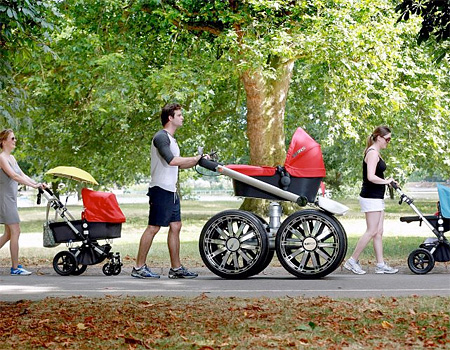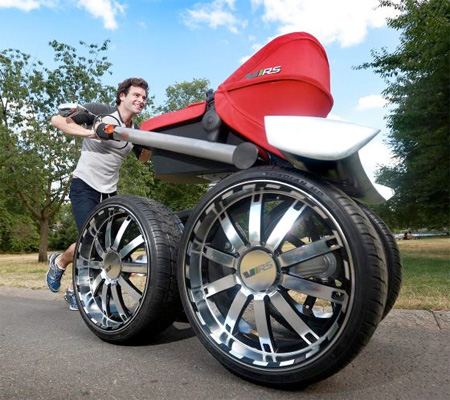 Also check out: Longboard Stroller and Baby Stroller Bicycle