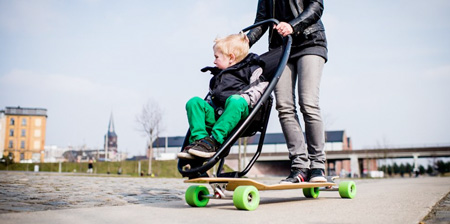 Innovative baby stroller designed for active parents who love to skateboard.
Longboard Stroller allows people to easily travel with their kids through a city environment. Skateboarders who have children will love this stroller.

Created by Studio Peter van Riet for baby stroller company Quinny.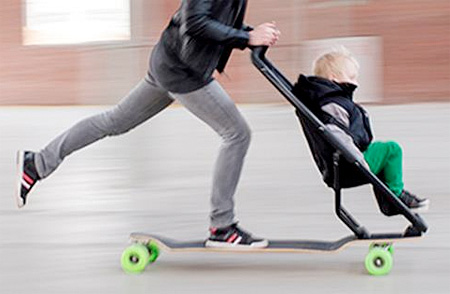 Longboard skateboard was combined with a comfortable baby stroller.

Foldable design allows easy storage and transportation.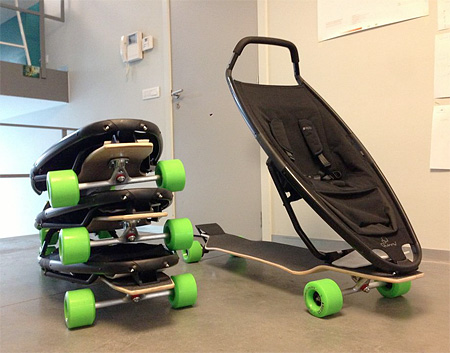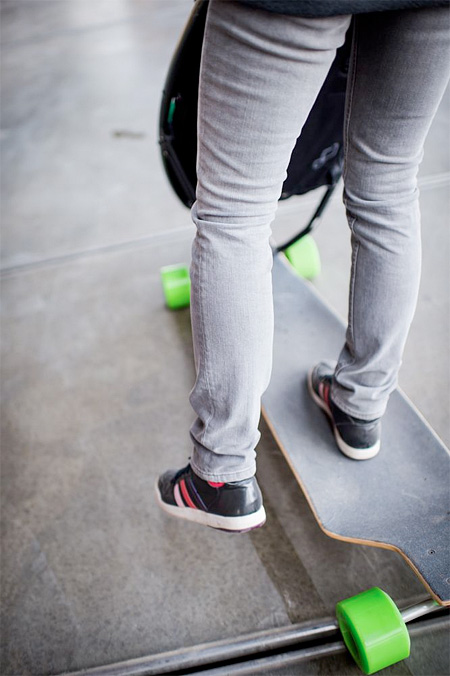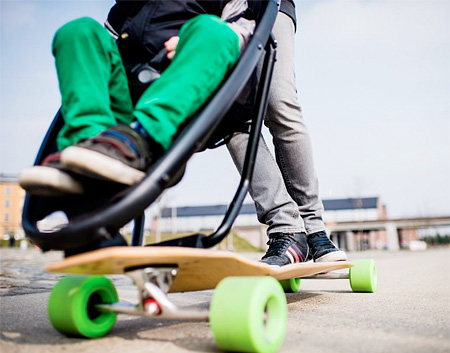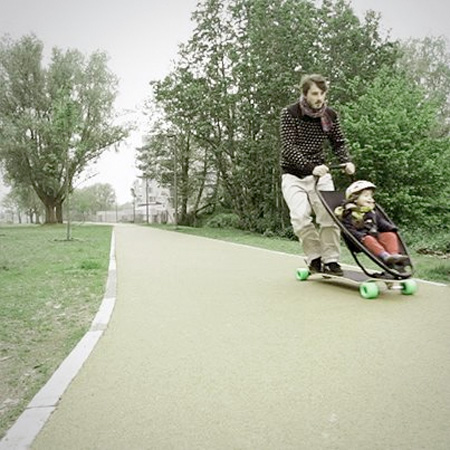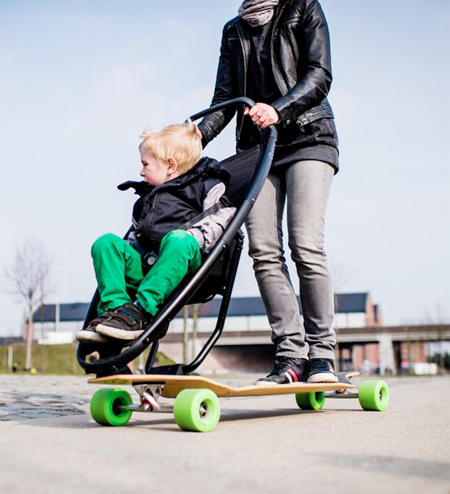 Also check out: Baby Stroller Bicycle and Luggage Scooter