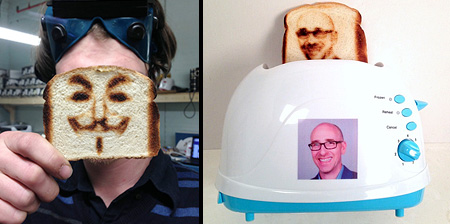 Innovative toaster designed by Galen Dively burns images and portraits into the side of the bread.
For only $75, you can upload any photo to the Vermont Novelty website and "Selfie Toaster" will be manufactured and delivered to your door.

Now you can finally eat toast with printed face for breakfast.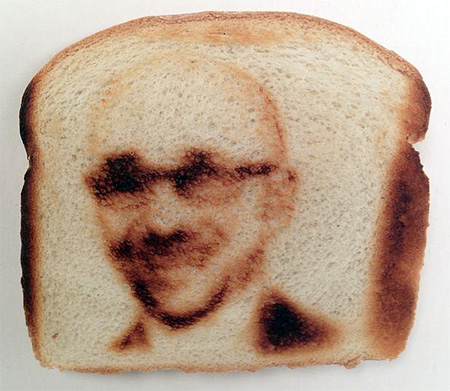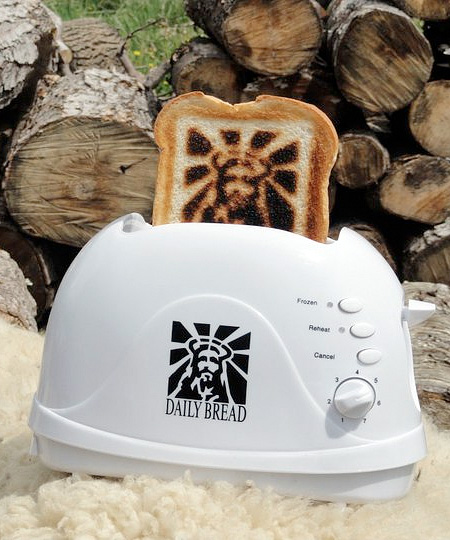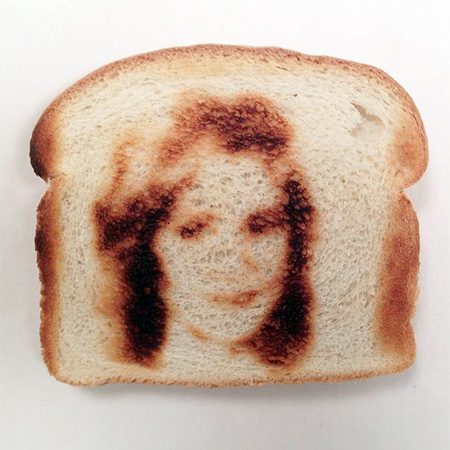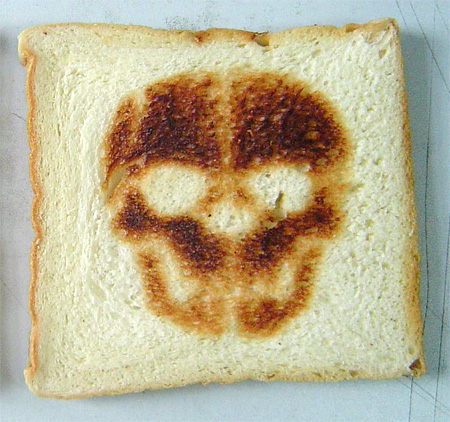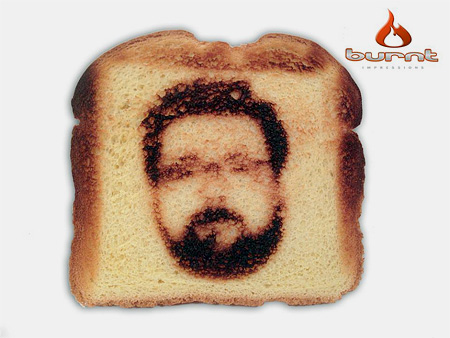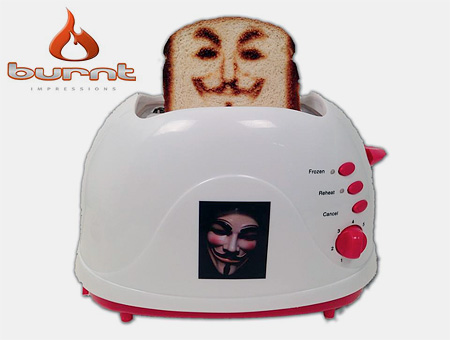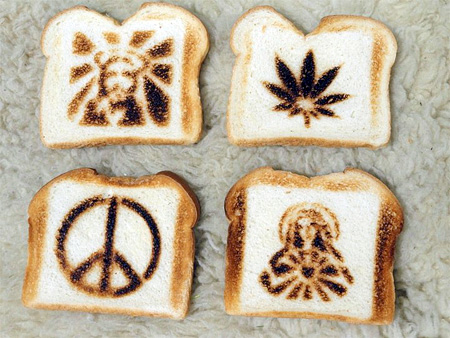 Toasted Selfies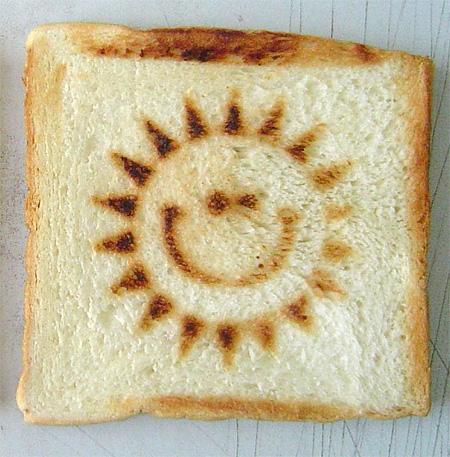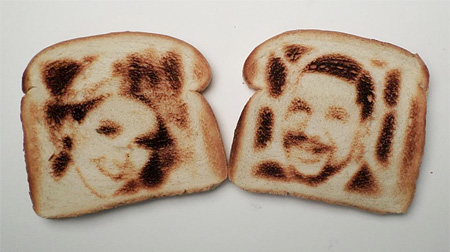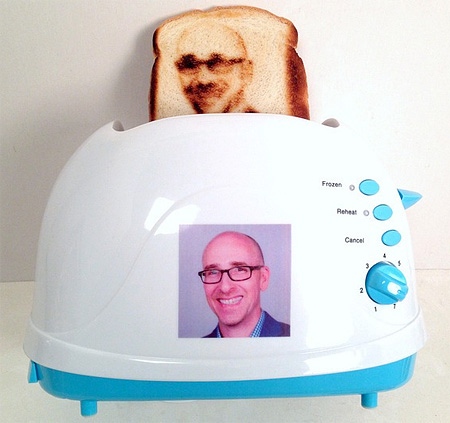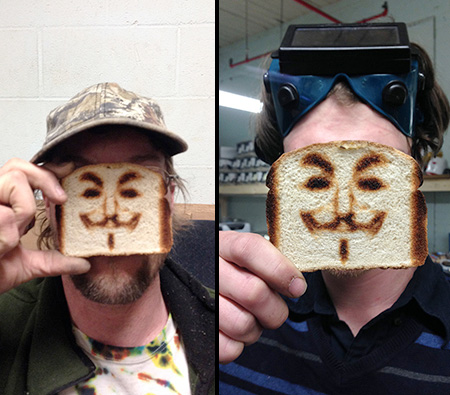 Also check out: Breakfast Sandwich Maker and Darth Vader Toaster