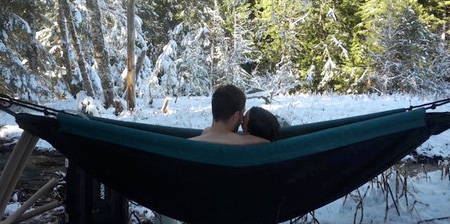 Innovative hammock designed by Benjamin H Frederick can be filled with hot water and used as a portable hot tub.
Durable hammock made of sealed high-tensile-strength fabric can easily support the weight of 50 gallons of water and two adults.

HydroHammock comes with portable water heater ( LPG or electric ).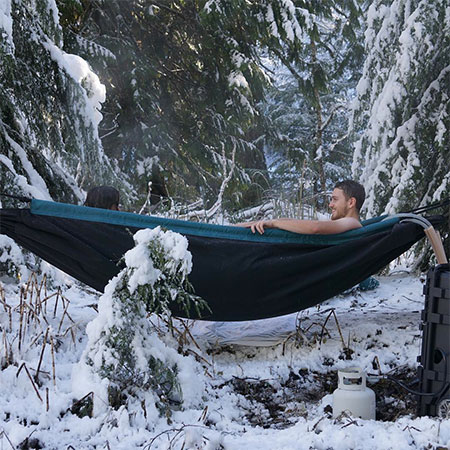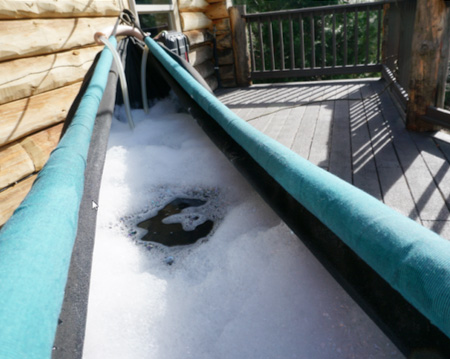 Hydro Hammock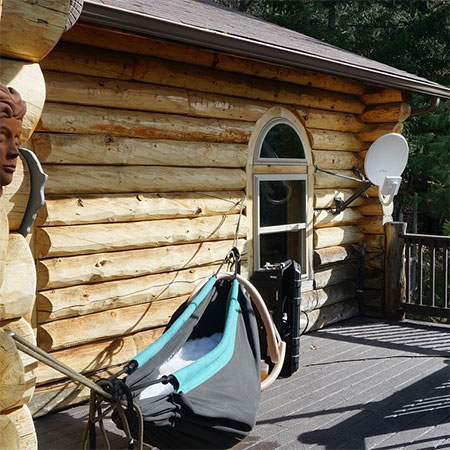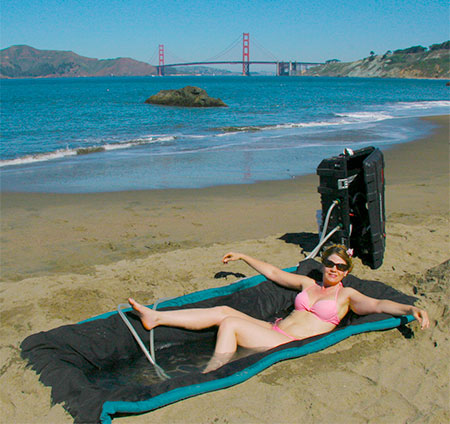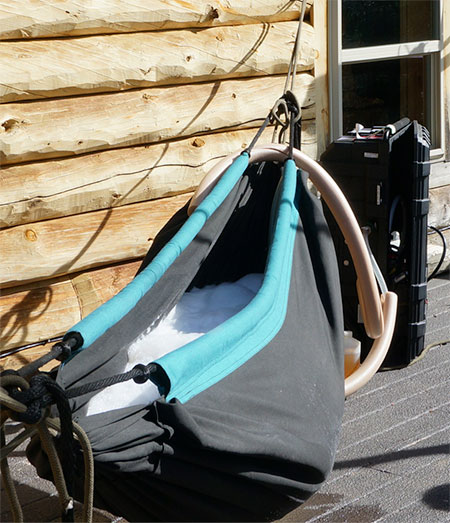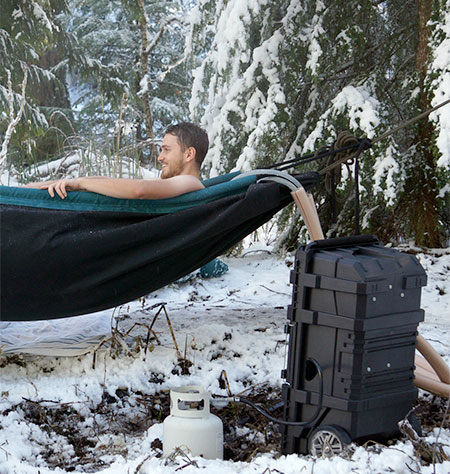 Also check out: Hammock Bathtub and Wood Burning Hot Tub